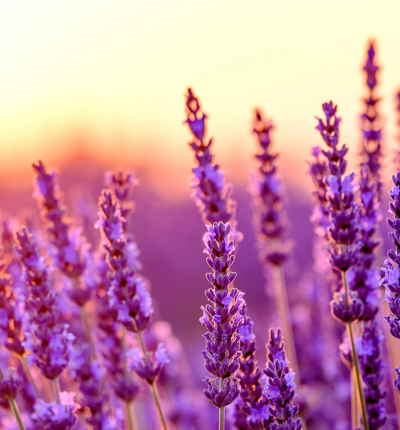 Asbestos Support Group Challenge – Week 4
Welcome to the penultimate week of the #LDARoundTheUK Asbestos Support Group Challenge.
Thank you to my colleague, Catriona Ratcliffe, for covering week 3 of our journey across South Yorkshire and the East and West Midlands. 

By way of introduction, I am a solicitor in the asbestos team at Leigh Day. I specialise in acting for clients with asbestos related diseases including mesothelioma, lung cancer, pleural thickening and asbestosis. It has been a privilege to be involved in this challenge and raise money and awareness for the support groups and the fantastic work they do. 

This weekend the Leigh Day asbestos team picked up the pace as we walked, ran and cycled our way across the South of Wales, stopping off to say hello to Asbestos Awareness and Support Cymru.  Our route for the rest of the week will take us through the South West and South East of England, stopping off to visit asbestos support groups in Plymouth and Southampton. 
 
Day 26
Having endured the sweltering heat this past week, the determined Leigh Day team are now nearing the end of our mammoth tour around the UK's asbestos support groups. Collectively, we have travelled 2,103.1KMs in the month of June with only 229.9KMs to go in 5 days!  Today we continue our journey across the South Downs and on Saturday we stop off to say hello to HASAG in Southampton!
Southampton has strong historical connections with the maritime and construction industries.  Due to the prevalent use of asbestos across the shipbuilding industry, Southampton is known as an asbestos disease hotspot.  Its ability to withstand high temperatures and corrosion made asbestos an ideal material for insulating the ship's boilers, steam and hot water pipes.
 
Leigh Day have acted for a number of clients who were exposed to asbestos in the shipbuilding industry.
Daniel Easton
successfully settled a claim for an engineer who worked on cross channel ferry passenger ships. He carried out running repairs to pipework and machinery in the boiler rooms of ships which were lagged with asbestos. The Defendant accepted they were fully liable for our client's illness and subsequent death and Daniel secured a six-figure settlement for the family.  
The team have also represented many people exposed to asbestos at Fawley Power Station, an oil-fired power station located on the western side of Southampton Water. The power station was connected by pipeline to the nearby Fawley oil refinery.  The power station, which generations of families once relied on for employment, has been linked to high incidences of asbestos related diseases. 
 
In 2015 Daniel Easton successfully obtained compensation for a gentleman who undertook installation work at Fawley power station and was later diagnosed with mesothelioma. He spent most of his time in a clean computer control room, occasionally venturing into the power station where he recalled seeing other people undertaking dusty work. Daniel was able to pursue matters by locating witnesses and obtaining supportive evidence. At a preliminary hearing he was able to successfully argue that his client's employer was liable and the claim settled shortly afterwards.
Southampton is home to
HASAG
, a charity which was founded in 2006 by Diane Salisbury and Lynne Squibb in memory of their father who suffered from mesothelioma.    
HASAG provides help, support and advice for people suffering from asbestos related diseases and their families as well as raising awareness of the dangers of asbestos that still exist today. 
 
Throughout the lockdown, HASAG has continued working to help asbestos victims and their families over the phone, email, social media and by holding virtual coffee mornings. 
 
With Action Mesothelioma Day approaching on 3 July 2020, HASAG have changed their event to online. In keeping with previous years, the charity will still release butterflies that can be sponsored.  The funds raised will be donated to Mesothelioma UK and the June Hancock Mesothelioma Research Fund.
Take a look at some of HASAG's pictures from last year's spectacular event
.
HASAG's vital work is entirely funded by donations. Please support our challenge to raise funds for the support groups, including HASAG, and visit our
JustGiving page
.  
Follow
Ewan Tant
and
Claire Spearpoint
who will be your guides for next week as we make our way through Kent and approach the finish line in London!

Day 24
Day 24 of the #LDAroundtheUK asbestos support group challenge and the Leigh Day Asbestos Team have now passed through Plymouth as we continue our journey east along the South Coast. The team have made a huge effort in racking up the KMs and I am delighted to report that we are, at the time of writing, ahead of schedule in reaching our destination in Farringdon.

Sadly, hundreds of Plymouth families have been affected by asbestos related diseases and figures show that it has the sixth highest rate of male deaths from mesothelioma in the UK.  The counties of Cornwall and Devon have a long industrial legacy of asbestos which closely relates to the shipbuilding, mining, engineering and construction industries.

The highest mortality rates are those associated with the shipbuilding industry, in which asbestos was widely used at all stages of the construction process for insulation and its heat resistant properties.

Asbestos was also used for refitting and refurbishment work. For workers this meant exposure to asbestos was inevitable. The historic activities of the once vibrant Devonport Dockyard where hundreds of vessels were constructed had a large part to play in the number of asbestos related cases.

High volumes of asbestos were also used in construction, engineering and manufacturing. In construction, asbestos was found in several materials, including ceiling tiles, floor tiles, Artex, corrugated roof sheets, and lagging for insulating pipework and boilers.

Leigh Day has acted for many people exposed to asbestos in the West Country.  Daniel Easton acted for the family of Bob Unstead who was diagnosed with mesothelioma. The Claim was brought against his former employer, Kitsons where Mr Unstead recalled exposure to asbestos from undertaking lagging activities. Despite an initial denial of liability, the claim was resolved at a settlement meeting a month before trial. 

Recently, Ewan Tant successfully obtained compensation for a gentleman in the Plymouth area for his exposure at a heating and ventilation engineering company. The settlement included substantial private medical costs for immunotherapy treatment.

As our challenge covers the South West of England, our attention turns to focus on the South West Asbestos Support Awareness Group (SWASAG) who perform fantastic work supporting sufferers of asbestos related conditions and their loved ones across the South West of England including Devon & Cornwall.

The charity provides useful services such as financial and legal information including advice on available benefits and monthly coffee mornings. In light of the ongoing coronavirus pandemic, they are holding weekly Zoom meetings every Thursday at 11am offering guidance, friendship and an insight into living with asbestos-related diseases. For further details on how to join the meeting please email julie@swasag.co.uk

Please support our challenge to raise funds for the support groups, including SWASAG, and visit our JustGiving page.

Don't forget to follow us on twitter @LD_Asbestos as we make the next leg our of journey! The end is almost in sight…

Day 22 
As we start the beginning of Week 4 for the #LDAroundtheUK challenge, the Leigh Day asbestos team are now just south of Bristol as we make our way towards Minehead in Somerset.  Collectively the team have travelled an amazing 1593kms! 

Due to the country's strong industrial heritage, sadly many people have been diagnosed with asbestos related diseases in Wales. Across Cardiff and South Wales, asbestos was widely used in shipyards, power stations, steelworks and chemical plants. 

The effects of asbestos also hit dock workers in the area, such as in Barry and Vale of Glamorgan. As part of their duties, they often had to unload sacks of asbestos fibres from ships that had arrived in the docks and was imported from other countries. The sacks were often damaged while transported and unloaded, releasing asbestos fibres in the air. 

Steel plants which once operated all over South Wales exposed many steelworkers to dangerous levels of asbestos.  Of mention are Port Talbot, Llanwern Mill and East Moors Steelworks where asbestos was used extensively for its heat and fire-resistant qualities and more recently, has been linked with the asbestos related deaths of many former workers. 

Asbestos was also widely used in power stations as a highly durable insulating material on boilers, machinery and associated pipework to generate electricity. Asbestos illnesses in the country have been linked to power stations including Carmarthen Bay, Trawsfynyedd and Abrerthaw.

Leigh Day's asbestos team have acted for clients exposed to asbestos in Wales. Daniel Easton at Leigh Day pursued a claim for a gentleman in the Newport area for his past exposure when working on building sites alongside other tradesmen who were using asbestos. The claim successfully settled for a six-figure sum. 

As we made our way through Fishguard, we said hello to Asbestos Awareness and Support Cymru (AASC). AASC was set up as a support group in 2012 by Joanne Barnes-Mannings and Lorna Johns. Together they have created a 'jigsaw' of care, support and awareness across Wales. 

The charity offers information, advice and friendship for individuals and families who are living with asbestos related conditions. Along with providing support, ASSC is also focused on raising awareness of the danger asbestos still poses today. 

The charity's drop in information and support sessions have been key to providing support and raising awareness. While these sessions have currently been suspended due to the Covid-19 pandemic, the charity has continued supporting individuals by telephone and email.

By raising funds through this challenge, we are proud to support the work of AASC. The charity is a not for profit organisation and relies on donations and grants to support asbestos victims across Wales. Please support our challenge to raise funds for the support groups, including AASC, and visit our JustGiving page.

We are looking forward to the next leg of our journey! Continue to follow us on twitter @LD_Asbestos as we make our way through the South West towards Plymouth.