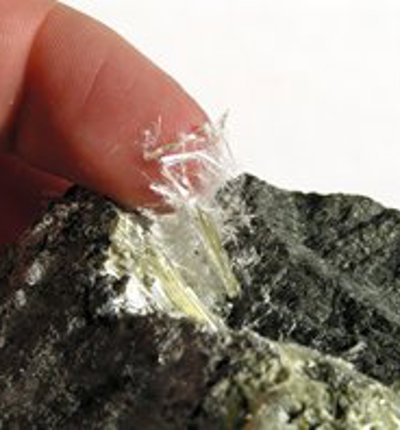 Asbestos Support Group Challenge - week 2
I am thrilled to be blogging week 2 of the #LDARoundTheUK Asbestos Support Group Challenge as we make our way through the North West.
Day 14 – West Yorkshire 
As we reach the end of Week 2 for the #LDAroundtheUK challenge the Leigh Day asbestos team have left the North West and are making our way towards West Yorkshire and Leeds.

Our journey towards Leeds takes us past Hebden Bridge which was home to Cape Asbestos site at Acre Mill. Acre Mill is well known for its history of asbestos use with hundreds of its workers being heavily exposed to asbestos and sadly passing away from asbestos related cancers. The site was the focus of the 1971 World in Action documentary 'The Dust at Acre Mill' in which the conditions at the mill were criticised and Alice, a Fight for Life which explored the health issues surrounding Cape Insulation and their use of asbestos products. As well as workers at the mill being put at risk, the residents of Hebden Bridge were also exposed to asbestos as dust and debris escaped from lorries as they as transported asbestos to and from the mill. 

Asbestos has left a terrible legacy for West Yorkshire.  Leeds was the home to J.W. Roberts whose factory was based in Armley. J.W. Roberts manufactured asbestos mattresses which were used for lining the bulkheads of ships as well steam locomotive boilers. The asbestos mattresses were made using crocidolite which is recognised as being the most toxic form of asbestos. Many of the workers employed by J.W. Roberts unfortunately went on to develop asbestos related conditions. As with Acre Mill, it was not only the workers of the factory that were exposed to asbestos but also the residents, with locals describing children playing in the asbestos 'snow'.  

We are proud to support Mesothelioma Support Yorkshire (MESSY) who provide vital support to people affected by mesothelioma in West Yorkshire. MESSY is ran by Simon Bolton, a Mesothelioma Specialist Nurse who attends all the support group meetings. The meetings usually take place monthly in Leeds but are currently taking place via Zoom as a result of COVID-19. If anyone with mesothelioma in West Yorkshire requires assistance, please contact Simon. 

Next week, the Leigh Day asbestos team will head south towards Sheffield and chesterfield. My colleague, Catriona Ratcliffe, will be taking over the blog, guiding us through South Yorkshire and the Midlands. 

Day 12 – Greater Manchester
Day 12 of the #LDAroundtheUK challenge and we are now halfway through the month of June. Having covered 800kms so far the Leigh Day asbestos team are currently making our way through our home city of Manchester. 

As we enter Greater Manchester we'll make our way through Trafford Park, following the Manchester Ship Canal, a well trodden route for the passage of asbestos into the UK.  We'll pass the offices of the Greater Manchester Asbestos Victims Support Group in Moss Side before heading through the City Centre of Manchester and past the Leigh Day Manchester office before making our way towards Leeds via Oldham and Rochdale.

Leigh Day have acted for many people who were exposed to asbestos in Greater Manchester. In 2019, Steven Dickens, a partner at Leigh Day, obtained compensation for a former sprinkler design engineer from Manchester who was exposed to asbestos whilst working in close proximity to asbestos lagged pipes whilst employed at Mather & Platt Limited. My colleague, Kevin Johnson, obtained settlement on behalf of the family of a 71 year old man who sadly passed away from mesothelioma as a result of being exposed to asbestos whilst employed at Saunders Concrete Limited's site in Astley.  

Greater Manchester is well known for its manufacturing industries and played a prominent role in the Industrial Revolution. The Manchester Ship Canal allowed large quantities of asbestos to be brought directly into Manchester.  

After the asbestos was unloaded, it was transported to local asbestos factories such as Turner Brothers Asbestos Cement in Trafford Park and the Turner Brothers Asbestos Company sites in Oldham, Rochdale and Wigan. Turner and Newall manufactured products which contained asbestos such as asbestos insulation and asbestos cement sheets. T&N's products were shipped across the UK and exported around the world.  These asbestos products were heavily used in the construction industry.  Hundreds of thousands of people have been exposed to asbestos products made in Greater Manchester.
 

We are proud to support Greater Manchester Asbestos Victim Support Group (GMAVSG) an Asbestos Support Group who provide vital assistance to people who have been affected by asbestos related disease in Greater Manchester. GMAVSG has seen first-hand the legacy that T&N has left on the region.  Since the group's inception in 2005 the group have assisted over 300 former Turner and Newall employees with asbestos related illnesses.  

Each year GMAVSG host Action Mesothelioma Day at Manchester Town Hall, which is an annual event to remember and celebrate the lives of loved ones who have sadly lost their lives to mesothelioma. This year the event will be hosted virtually via Zoom on Friday 3 July 2020 at 10am. For further details on how to join the meeting please contact GMAVSG by email asbestos.gmavsg@gmail.com

Continue to follow us on Twitter as we make our way across the Pennines to Leeds and Sheffield. 

Day 10 – Merseyside and Cheshire
As we continue on our #LDAroundtheUK challenge, the Leigh Day Asbestos Team have left Cumbria and Lancashire behind and are now making our way through Merseyside and Cheshire. We are currently on track in terms of KM's covered so far thanks to the amazing effort of my colleagues who are running, cycling and rowing their way towards our end destination in Farringdon.

Leigh Day have successfully represented many people in Merseyside and Cheshire who have developed asbestos related conditions. Kevin Johnson, a Partner at Leigh Day, recently obtained a provisional damages settlement for Bernard Jack, a 75-year-old former joiner from Liverpool. Mr Jack was exposed to asbestos whilst working at Blue Funnel and Cammell Lairds during the 1960's and went on to develop asbestosis. In April 2020 my colleague, Steven Dickens obtained settlement on behalf of the family of a Merseyside man who unfortunately passed away from mesothelioma in 2018. The gentleman was exposed to asbestos whilst employed by North West Gas Board as a gas engineer. 

Merseyside has a proud history of building and repairing ships. Asbestos was extensively used in the construction of ships and many workers were exposed to asbestos at the shipyards and onboard the ships. 
Dockworkers have also been badly hit by the effects of asbestos. Large quantities of asbestos were transported on ships that came into Liverpool Dry Docks. Many of the shipping lines which employed the dockworkers are no longer in existence and proceedings could not be brought against them leaving many without compensation. 

The case of Rice and Thompson in 2007 was a watershed case for dockworkers.  Dockworkers from Liverpool and other UK ports who worked under the National Dock Labour Board scheme until 1967 faced arguments from the Government that they were not owed a duty of care as they were not employees.  Kevin Johnson was part of the claimant team that changed the law and defeated these arguments, setting a precedent that has allowed many claims to be brought.  The court found that dockworkers were owed a duty of care by the NDLB and that there had been a failure to warn of the risk of asbestos and provide adequate training and protection.  

Cheshire also has a long industrial legacy of asbestos. The region is well known for its chemical and oil industry with Imperial Chemical Industries (ICI) previously having a site in both Runcorn and Widnes and Ellesmere Port being the home of Stanlow Oil Refinery.  It was common for asbestos to be present in these factories.

We are proud to support Merseyside Asbestos Victim Support Group (MAVS) and thank them for the fantastic work they do in supporting sufferers of asbestos related conditions and their families in the Merseyside area.

We are also proud to support Cheshire Asbestos Victims Support Group (CAVSG) who provide vital assistance to people affected by asbestos related diseases in Cheshire and their loved ones. As well as providing essential support, CAVSG also offers a respite caravan in North Wales for sufferers to use as a holiday home as they are often not able to travel long distances for holidays due to ill health, medical appointments or insurance issues. CAVSG were recognised for the fantastic work they do by being awarded the Queen's Award.

Don't forget to follow us on twitter as we make the next leg of our journey! 

Day 8 – Cumbria / Lancashire
Firstly, thank you to my colleague Andrew Cooper for covering the Scottish and Northern England part of our challenge. 

I am a paralegal in the asbestos team at Leigh Day.  I have assisted solicitors who specialise in asbestos-related cases since 2016. I am currently working towards qualifying as a solicitor so I can further assist sufferers of asbestos related diseases. I have had the honour to work closely with asbestos support groups over the years and have seen the invaluable work they do for people who have been diagnosed with an asbestos related condition and their families. I feel very privileged to be able to take part in this challenge to raise awareness for those support groups and help raise funds to help them continue their vital work. 

At the start of week 2 the Leigh Day asbestos team are 560km into our 2333km #LDAroundtheUK journey.  We start week 2 in Cumbria, at the southern tip of Lake Windemere having made significant progress over the weekend thanks to the foot and pedal power of my colleagues.

As we enter Cumbria we'll head to the shipyards of Barrow where asbestos was used widely; we'll then double back and head down the coast towards Blackpool.  Our route for the rest of the week will take us through the metropolitan areas of Merseyside and Manchester and onwards towards Leeds via Runcorn, Trafford Park, Rochdale and Armley.  Places synonymous with historical asbestos exposure. 

Cumbria and Lancashire have a long history of asbestos exposure. Barrow-in-Furness is well known for its shipbuilding yard in which thousands of workers were heavily exposed to asbestos.  Unfortunately, many of those workers have subsequently developed asbestos-related illnesses. Lancashire is known as the birthplace of the Industrial Revolution and was famous for its factories which produced materials such as cotton and textiles.  Our experience is that asbestos exposure was common place in those workplaces and factories.  

Leigh Day have successfully represented people who were exposed to asbestos in Cumbria and Lancashire.   My colleague, Steven Dickens, recently obtained settlement for a 74-year-old woman from Blackpool who was been diagnosed with mesothelioma as a result of being exposed to asbestos whilst working as a telophonist at the Ministry of Labour (DWP).

As we make our way through Cumbria and Lancashire we say hello to Cumbria and Lancashire Asbestos Support Advice Group (CLASAG), who provide essential assistance to people who have been affected by an asbestos related condition in those regions.  We are pleased to work with CLASAG to support those in Cumbria and Lancashire who suffer illness following asbestos exposure.

Continue to follow us on Twitter as we make our way through the North West towards Liverpool and Manchester!