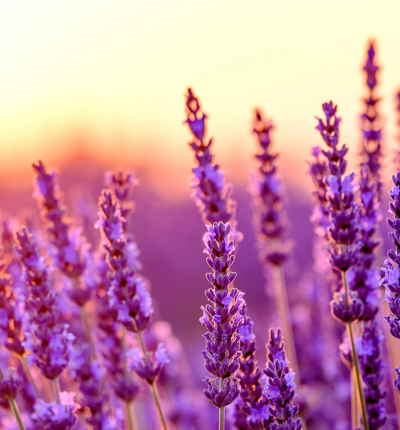 Asbestos Support Group Challenge - week 1
I am thrilled to kick off the #LDARoundTheUK Asbestos Support Group Challenge! I will be blogging this week as we make our way from Dundee to Edinburgh, Glasgow and then Newcastle.
Day 5 – the North East
At the end of Day 4 of the #LDAroundtheUK challenge, the @LD_asbestos team had travelled 330.2km across Scotland. After leaving Clydebank, we travelled through the incredible scenery of southern Scotland.  Despite covering a lot of ground, the hilly terrain means we stopped 5kms short of the English Border.

However, undeterred, my team mate Louisa Saville was up bright and early for a run this morning and pushed us over the line into England! As we make our way towards Newcastle, we pass through Northumberland National Park, the most northerly, least visited and least populated national park in England. 

The rivers Blyth, Tyne, Wear and Tees were home to a thriving shipbuilding industry and sources suggest that at the start of the 20th century, half of the world's ships were being made in the North East of England. Asbestos was used extensively in the shipyards and sadly, it has been reported that the North East of England has one of the highest number of deaths from asbestos related disease in the UK.

Leigh Day have acted for many people who were exposed to asbestos in the North East of England. In 2019 my colleague, Steve Dickens, obtained compensation for a former shipwright from South Shields, who recalled exposure to asbestos during the conversion of steam ships to oil and diesel throughout the 1950s,  Steve also successfully recovered compensation for a man from Sunderland who developed mesothelioma working as an asbestos stripper in the 1980s.

We are proud to work with Readley (@ReadleyMeso), an Asbestos and Mesothelioma Support Group who provide vital assistance to people who have been affected by asbestos related disease in the North East. Readley was set up by Sam Cox, who lost her father to mesothelioma. She works with Joanne Murray, who also lost her father to mesothelioma.  Those two gentlemen's names, Paul Readhead and Robin Smedley, led to the group being renamed as Readley, having previously been known as PRASAG. 

Leah Taylor, @leewartay, is a Mesothelioma Clinical Nurse Specialist who works with the support group and attends all support group meetings alongside Sarah Thomas, a welfare benefits advisor. The meetings usually take place monthly in Darlington, at Seaham Hall in Sunderland and in Morpeth but are currently taking place by Skype due to the coronavirus outbreak.  If anyone with mesothelioma requires assistance from Sam, Joanne, Leah or Sarah they are still able to access it remotely via the Skype meetings. 

The aim of the #LDAroundtheUK challenge is to raise money to support groups such as Readley so that they can continue to carry out their important work.

Next week, the @LD_asbestos team will head west towards Barrow. My team mate, @CaseySimpsonLaw will be taking the reins of the blog, guiding us through her home turf of the North East and helping us all to visualise the beautiful scenery of the Lake District and on into Lancashire, the birthplace of the Industrial Revolution.
Day 3 - Clydebank
The Leigh Day asbestos team have got off to a flying start as we enter the third day of the #LDARoundtheUK challenge!  At the time of writing we have clocked up 143 miles which has seen us travel through Edinburgh and into Glasgow.  Follow our team's twitter account to see some of the tweets from our team as we pass by the virtual scenery.

Over the years Leigh Day have successfully represented people in Scotland who have developed asbestos related conditions. We often act in cases where clients were originally exposed to asbestos in England or Wales and later move to Scotland.

 This includes settling a claim for a Scottish woman whose husband was exposed to asbestos in England and later died from mesothelioma and obtaining compensation for a man who developed pleural thickening after being exposed to asbestos at a paper mill in Berkshire. 

Our journey out of Glasgow takes us along the River Clyde to Clydebank. During the period of heavy industry at the Clydeside shipyards, asbestos was used extensively and thousands of workers were exposed and later developed asbestos related conditions. This terrible legacy is recognised in Clydebank town centre with the international asbestos memorial (photo below), dedicated to all those, known and unknown, who have lost their lives due to asbestos related diseases. 

By raising money through this challenge we are proud to support Clydebank Asbestos Support who provide vital support to people in Scotland who are affected by asbestos related conditions. 

We also pass the Titan Clydebank, a 150-foot-high cantilever crane which was original designed for lifting heavy engines and boilers during the fitting-out of battleships and ocean liners. It has more recently become a popular tourist attraction and people have bungee jumped from the top to raise money for good causes. Many of the team are glad we have our feet firmly on the ground for this particular challenge! 

Continue to follow us on Twitter as we make our way south across the border into England! 

 


Day 1 – Dundee

By way of introduction, I am a solicitor in the @LDAsbestos team at Leigh Day. I qualified as a solicitor in 2017 and I have specialised in acting for clients with asbestos related diseases, including mesothelioma, lung cancer, asbestosis and pleural thickening. It is a privilege to take part in this challenge and raise money for the support groups who provide much needed assistance to people with asbestos related conditions and their families.

We begin our journey on a sunny day in Dundee at the V&A museum on the edge of the River Tay. The eye-catching building, which is made from 2,500 pre-cast rough stone panels, was opened in 2018 and is the first ever design museum in Scotland. 

We then make our way across the waterfront to the Tay Road Bridge, which at around 1.4 miles long, is one of the longest road bridges in Europe. See some photos of our team virtually crossing the bridge on my colleague Ewan's twitter feed!  

The banks of the river were home to many shipyards in Dundee, which employed thousands of people during the thriving shipping industry in Scotland. Sadly, many workers were exposed to asbestos at the shipyards and on the ships, where asbestos was used extensively. Many workers and members of their families have gone on to develop asbestos related diseases due to exposure to exposure to asbestos at the shipyards.  We are proud to support Asbestos Action (Tayside) who assist people with asbestos related diseases "from Buckie to the Borders and beyond". 

The Tay Road Bridge takes us across the River Taye to Newport-on-Tay, where we will make our way south towards Edinburgh. We are looking forward to the next leg of the journey! Take a look at the map of the route we will be travelling below.