Gideon Habel
Partner and head of regulatory and disciplinary department
Gideon acts for regulated professionals in disciplinary investigation and prosecution matters
Gideon acts for professionals dealing with disciplinary investigations and prosecutions. He advises professionals across a range of disciplines, including doctors, barristers and social workers and has particular expertise in acting for solicitors and firms responding to investigations and proceedings brought by the SRA.
Gideon combines his professional discipline defence practice with advisory work on regulatory and compliance matters (for individuals and businesses alike) including in relation to compliance with professional Codes of Conduct, self-reporting, authorisation requirements and the GDPR.
What people say
"The service I received was not from a 'text book lawyer' but from someone who was well aware and genuinely believes that on occasions the position of the SRA (or any other regulator) needs to be robustly challenged."

"Gideon was forensic in his analysis and strategic in his case planning of preparing our reply to the SRA when I was accused of failing to act with integrity."

"I urgently required definitive and informed advice on a personal regulatory matter. Gideon gave me excellent advice every step of the way" 

"Gideon assisted me when the SRA alleged I had been dishonest. He helped me draft a full response to the SRA, rebutting the allegations. Happily, the SRA decided to take no further action. I have no hesitation in recommending him."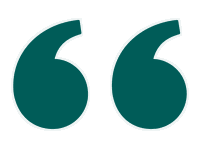 He is very thorough both on the substance of the case and on case management and strategy.
Chambers and Partners 2021
Legal expertise
Acting for a junior solicitor, Claire Matthews, in her successful appeal against the SDT's decision to strike her from the Roll for dishonesty in the context of mental health issues;
Persuading the SRA to drop an investigation into an employed partner triggered by their employer law firm reporting to the SRA allegations against them of bullying which arose after they had themselves raised complaints of discrimination against them by fellow partners;
Supporting a firm in an early-stage SRA investigation into its accounting practices;
Advising an NHS GP in respect of ongoing General Medical Council investigation proceedings into alleged criminal conduct outside of his practice;
Acting for a solicitor in defending an SRA prosecution before the Solicitors Disciplinary Tribunal in a case lasting over two weeks; 
Representing a law firm partner responding to an SRA investigation into allegations of sexual misconduct against him made by a more junior employee (ongoing);
Persuading the SRA to take no further action against a junior solicitor who blew the whistle on his former employer and cooperated with the SRA but who was then himself investigated and accused of dishonesty;
Advising a solicitor responding to suggestions of potential misconduct (including dishonesty) by a former employer, including in relation to his self-reporting obligations to the SRA;
Acting for a US qualified attorney under investigation by the SRA - successfully concluding the investigation by demonstrating the SRA had no jurisdiction;
Advising a professional training organisation in relation to aspects of its complaints handling and disciplinary procedures;
Acting for the sole owner of an SRA-regulated Alternative Business Structure responding to a section 43 "banning" order;
Advising a barrister on issues relating to solicitors' professional conduct duties in litigation;
Assisting a national charity on a specific project with a complex GDPR dimension. 
Previously, Gideon was the lead solicitor on Leigh Day's in-house defence team that successfully defended the SRA's investigation, prosecution and appeal of allegations of professional misconduct arising from the Al Sweady Inquiry between February 2015 and October 2018.
Gideon Habel in the news
Articles and blogs
Membership
Gideon is a member of the Association of Regulatory & Disciplinary Lawyers and the Law Society's Risk & Compliance division.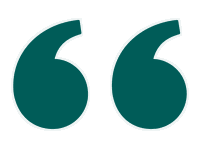 It has been a pleasure to work with Gideon. He has been prompt and accessible, explained the legal issues and processes in a clear and understandable way and worked hard to prevent us from taking unacceptable risks - saving us from ourselves.