Angharad Vaughan
Partner
Angharad specialises exclusively in medical negligence claims
Angharad joined the clinical negligence department at Leigh Day on qualification in October 2009. She read Law and French at Bristol University and has a Diploma in French Legal Studies from the University of Poitiers.
Angharad is a member of the Law Society's panel of specialist clinical negligence solicitors. She is also a member of AVMA (Action against Medical Accidents) and the Association of Personal Injury Lawyers.
She acts on a full range of complex clinical negligence cases on behalf of both adults and children. Her cases involve medical treatment provided by the NHS and in the private sector. Her particular interests lie in cases involving brain and spinal injuries, injuries to mothers during childbirth, misdiagnosed cancer claims, birth injury claims and fatal cases. She has also attended Coroner's Inquests on behalf of families.
What people say
"Angharad Vaughan is a superb partner who fights her client's corner and achieves excellent results. Lovely client skills, so can deal with highly emotional clients in a balanced, sympathetic but clear way." - Legal 500 2024
"The quality of service I received from Angharad was excellent throughout. The level of detail in investigating every aspect of my case was outstanding. The thorough briefings at every stage of the process were very reassuring. I felt I was always involved in the process and that every issue I raised with Angharad was dealt with in a caring, yet professional manner.
"The level of compensation received is beyond the figure I had imagined. Although it will never make up for the quality of life lost, it is a comfort to know I have the means to face future challenges. I owe this to the tireless work of Angharad and Leigh Day. I cannot recommend them highly enough."
- Mr G
"Angharad has been exceptional throughout, advising me thoroughly at every given stage, advice that has always proven to provide the best outcome. My experience with instructing Leigh Day to represent me, and specifically my experience with Angharad as my representative, will fill me with confidence, and will cause me no hesitation when recommending Leigh Day in the future to close friends or family."
"I have been wholly satisfied by the support which I have received from Leigh Day. At all times Angharad dealt with me as a person, and not just another case. She was professional, courteous and empathetic and worked tirelessly towards a resolution. Whilst the compensation cannot ever replace the quality of life which I have lost, it has helped greatly in providing the facilities and therapies I need."
"Throughout all my dealings and conversations with Leigh Day and Angharad in particular I have felt wonderfully supported and informed and in safe hands through what at a couple of moments was an anxiety-inducing process. At every point I was able to ask the questions that were worrying me and everything was explained in fantastically clear and simple terms. When there were reservations I had over what to include in certain documents it was good to feel supported in the choices I was making – I felt understood"
"You have been truly kind and supportive throughout the whole process, and made what could have been an overwhelming and distressing experience so much more bearable."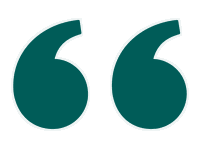 Charming but firm and tenacious, Angharad gets good results for her clients while retaining a sense of proportion and good judgement.
Chambers and partners 2024
Legal expertise
Successful cases that Angharad has worked on include:
Obtaining more than £500,000 for a teacher who suffered life-changing injuries following negligent hip surgery
Securing a significant six-figure sum for a woman who experienced negligent treatment at her local A&E department.
Settling a six-figure claim for a woman left with a permanent colostomy following negligent bowel surgery.
A claim for the children of a woman who died as a result of a delay in diagnosis of bowel cancer;
A claim for a woman arising from negligent sinus surgery which led to a permanent loss of smell and taste;
A claim for a man arising from a delay in diagnosis of a foot fracture which caused permanent injury and restriction in mobility;
A claim for a man who suffered a pathological gambling addiction due to a failure to warn him of the serious side effects of medication he took for Parkinson's Disease;
A claim for a woman whose cancer is incurable following a delay in diagnosis and treatment of a malignant melanoma;
A claim for a mother for psychological injury arising from negligent management of her labour which resulted in her child being stillborn;
A claim for a woman who underwent emergency, life-saving surgery as a result of a delay in the diagnosis of an ectopic pregnancy;
A claim for the family of a teenage boy who died of a brain haemorrhage when surgery to coil an aneurysm in his brain was cancelled;
A claim for a woman who was left blind in one eye due to a delay in diagnosis of a detached retina;
A claim for a woman who suffered multi-organ failure following negligent nursing care after routine gynaecological surgery;
A claim for a woman who suffered nerve damage to her right dominant arm as a result of the misapplication of a tourniquet during surgery to repair a broken elbow; and
A claim for a girl who was injured during her birth and has Erb's Palsy.
Angharad Vaughan in the news
Angharad contributed to a BBC Radio 4 documentary 31.10.23 How Safe is Maternity Care?
Angharad has commented in the media on medical negligence matters, including on BBC Radio 5 Live's Drive programme.
Baby Raphael Kolbe died after error by midwife at The Portland hospital Times 12.8.22
London's private Portland Hospital where Meghan Markle, Victoria Beckham and Liz Hurley gave birth pays out over baby's death that has left mother with PTSD three years on Mailonline 12.8.22
Hospital where Meghan Markle gave birth to Archie reportedly pays out over baby's death Express 12.8.22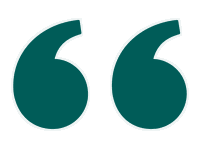 Angharad has been exceptional throughout, advising me thoroughly at every given stage, advice that has always proven to provide the best outcome.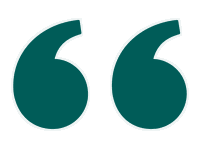 I have been incredibly impressed with Angharad: she has been efficient, kind, thoughtful, understanding and highly professional: in fact she reflects what Leigh Day is all about.