If you have been injured in an accident at work in the construction industry you may be able to claim compensation from your employer, the main contractor or another contractor on site.
Our workplace injury team has represented many people and families, following a construction injury or fatality, talk to us as soon as possible to investigate a claim.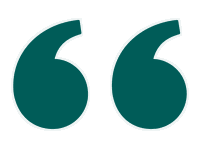 I had the pleasure to deal with Ross Whalley who is an incredible personal injury solicitor and who has helped me recover a great sum of money as part of my claim.
Rosalba Garcia, via Trustpilot
We can represent you even if you work on a self-employed basis (CIS). Our construction accident lawyers have successfully brought claims on behalf of workers in all trades including steel erectors, scaffolders, electricians, carpenters, crane drivers, and labourers.
We have secured hundreds of thousands of pounds in compensation for people whose long-term health has been seriously compromised after a serious accident at work, or who have been left paralysed or brain damaged, and have also represented families at the inquests into the deaths of people who have been killed at work.
What you should do if you've been injured at work
Our expert work injury lawyers give you guidance on what to do if you have been injured at work.
It goes without saying that your health is paramount and the first thing to do is seek treatment for your injury.
If you have to go to hospital make sure that an accurate account of the accident is given to the doctor who first treats you there. Always talk to your own GP as soon as possible, even if you don't need hospital treatment, and make sure he or she has an accurate report of the accident.
Your medical records will be requested during the course of your claim. 
Talk to a specialist accident at work solicitor as quickly as possible. There is a time limit of three years from the date of your accident for starting Court proceedings.
Report your accident to your employers as quickly as possible, and ask for a copy of the accident book entry as this will become important evidence in your claim. Depending on the severity and type of your injury the Health and Safety Executive (HSE) may carry out an investigation. 
You don't have to make any statement to your employers about the accident, apart from a brief report to be entered in the accident book. Generally, it is inadvisable to make a signed statement, particularly in the period immediately after the accident.
Report your accident to the Department of Work and Pensions. This will help you to make an application for state benefits.
Get details of any witnesses to your accident and pass this information to a specialist work injury lawyer as soon as possible.
Ask your shop steward or safety representative to take photographs of the accident scene. 
Take photographs of your injuries as soon as possible after the accident, and at regular intervals during your recovery.
Leigh Day construction accident lawyers have particular expertise in dealing with claims relating to the construction industry based on our deep knowledge and understanding of the industry. That knowledge allows us to maximise our clients' compensation because we understand how the industry works and are able to access the information needed to support our client's claims and prove their losses.

Currently over two million people are employed in the construction industry which is one of the most dangerous sectors to work in.If you work in the sector you don't need us to tell you that yours can be a very dangerous job.
Your employer and/or the main contractor on site have a duty to provide you with a safe place and safe system of work. Other companies working on construction sites also have to comply with health and safety regulations.

Although the construction industry accounts for only about 5% of the employees in Britain, it still accounts for 22% of fatal injuries to employees and 10% of reported major injuries. 
Download our personal injury brochure
Download a copy of our personal injury brochure to learn more about how we can help you and how we have helped others following a serious injury
We are currently pursuing a number of claims including falls from heights (including scaffolding), demolition accidents, manual handling, faulty or defective equipment or machinery, crane accidents, burns, and amputation. Past claims include injuries caused by electrocution, falls down holes or shafts, being hit by falling objects, collapsing trenches, and the movement of construction site traffic.

Our construction injury team works closely with our asbestos and industrial disease team and our award-winning employment department to ensure that construction workers have the benefit of expert advice and representation.
News and blogs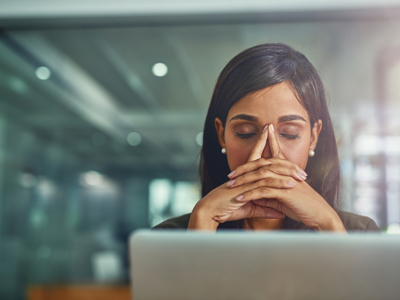 Health and Safety Executive workplace injury statistics 2020-2021
Occupational Injury Partner, Ross Whalley, analyses HSE's recent publication on workplace injury.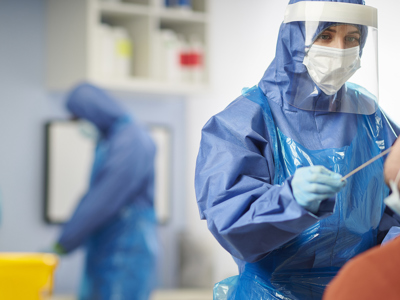 COVID-19 Public Inquiry - occupational health and safety issues
Personal injury solicitor Ross Whalley discusses the occupational health and safety issues we think should be covered by the upcoming public inquiry into the COVID crisis.