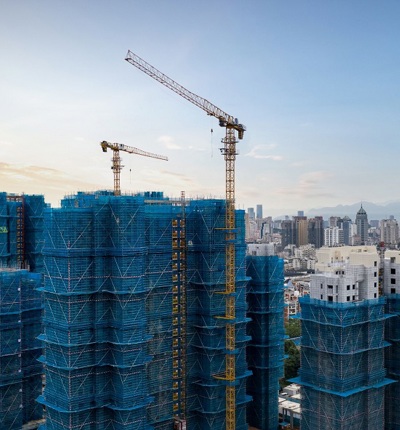 Accidents at work abroad
Start a claim relating to injuries suffered when working abroad
35+
years' experience in the field
Injuries at work affect thousands of people every year. They can be stressful and even life-changing.
If you live in England and Wales and you have been involved in an accident whilst working abroad, you might be entitled to claim compensation.
Your employer should not treat you less favourably because of a claim.
Get in touch with our specialist personal injury lawyers to see how we could help you with your accident working abroad claim.
Get help today
Call us on 0161 393 3551 or fill in our online form and we'll call you back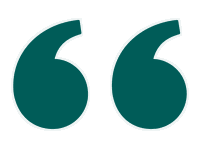 I had a very complicated case from an accident in the Middle East where I was working for a major company a few years ago. My legal team were exemplary and brilliant in bringing my case to a successful conclusion.
Types of workplace accidents abroad
The type of work accident abroad that can occur often depends upon the nature of your role and the setting where it takes place.
It is increasingly common for people to travel overseas for work and typically, those industries attracting the greatest risk are:
Construction
Mining and quarrying
We frequently encounter:
Crush type injuries – to the hand, digits or limbs usually as a result of machinery
injuries caused by defective equipment
Falls from height
Slipping or tripping accidents
Accidents during transit by land, sea and air. 
If you live in England and Wales and you suffer any injury whilst working abroad, it may be possible to bring a claim against the company or companies who were responsible for your health and safety in your local court.
How do I make a claim for an accident at work abroad?
Before you start a claim for a workplace accident abroad, make sure your accident is recorded and that the record is accurate. This may help strengthen your case, as it serves as an official record.
To start your accident at work abroad compensation claim, speak to a specialist personal injury solicitor in our team about your case. We offer a free initial consultation. A specialist accident at work lawyer from our personal injury team will listen to your case and advise you on your options.
To support your workplace injury abroad claim, we may need to gather additional evidence. This can include:
Medical records and documents – to establish the nature of your injuries and what rehabilitation needs you might have.
Witness statements from colleagues and anyone who saw the accident.
Financial records and documents – to establish what losses you have suffered and any expenses you have incurred due to your accident.
Photographs of your injuries, the accident location, any equipment involved or other relevant items.
Compensation for accidents at work abroad
The amount you could receive for an accident at work claim will depend on the circumstances of your case. Every claim is handled individually and possible compensation varies due to the extent of your injuries.
Compensation might include awards for:
General damages – related to any physical or psychological pain caused by your injuries.
Travel costs – to and from hospital appointments.
Medical expenses – for any treatment and medication costs.
Loss of earnings – for the time that you are unable to work due to your injuries.
Care claim – The cost of any care which you required following your accident.
How can we help?
Clear legal advice and guidance
It can be very hard for workers to know what rights they have and who they can challenge, and it can seem even more confusing if the accident happens overseas. We pride ourselves on giving clear, tailored legal advice and guidance at every step.
Treatment and rehabilitation
We understand the importance of accessing treatment and rehabilitation quickly to achieve the best and quickest medical, social and psychological recovery. A personal injury claim is not just about recovering compensation. We want to help you reclaim your life after a traumatic event.
Loss of earning and expenses
We appreciate the financial hardship being out of work can cause. Leigh Day make sure you are not left out of pocket while you recover from your injuries.
Get help today
Call us on 0161 393 3551 or fill in our online form and we'll call you back
Our work with workplace accidents abroad
Settlement for a disabled cameraman
We represented a TV cameraman who was left permanently disabled following an explosion during the course of an assignment abroad. We successfully argued that he was not provided with the necessary Personal Protective Equipment (PPE) to reduce the risk of harm to the lowest possible level.
Following negotiations, we achieved a high settlement for the injury as well as past and future losses including aids and equipment.
Manual handling injury abroad
We successfully represented a young marketing executive who sustained a life changing back injury following a manual handling injury while working in Turkey.
Compensation for loss of hearing
We successfully represented a man who lost the hearing in one ear and suffered a permanent hand injury, as a result of exploding work equipment while working in the United Arab Emirates for an English-based company.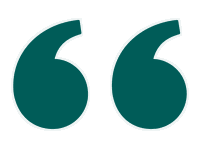 I wanted to express my gratitude for Leigh Day's professional, courteous, thorough and lastly - honest conduct with me. Life happens. There's nothing much one can do about it. But the dealings after an injury can be equally enervating as the injury itself in some cases. When you're lucky enough to have interactions with skilled, decent, and caring human beings as Leigh Day's professional staff were with me, it gives one a lighter time in reconciling one's challenge. Thank you! I highly recommend this law firm.
Why choose Leigh Day?
Experience
With more than 35 years' experience in this area, our team of serious injury and fatal accident solicitors are experts in their field.
Sensitivity
Leigh Day lawyers are trained to deal with the most sensitive of cases.
Highly ranked
Leigh Day is 'a leading light in the PI industry' and offers advice and legal 'guidance to claimants at every stage' of litigation - Legal 500 2020