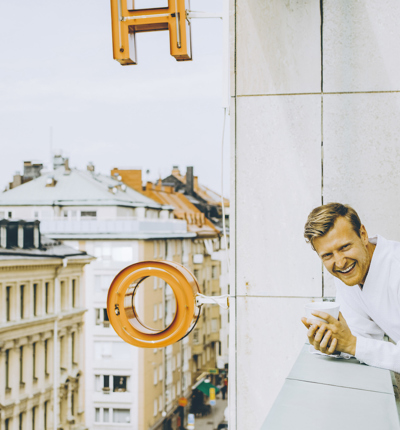 Hotels are usually a place of respite, whether you're on a domestic or international holiday or business trip. But if something goes wrong, your stay could quickly take a turn from its peaceful paradise.
If you or a member of your family were injured or suffered an illness in a hotel abroad or in the UK, you may be entitled to compensation.
Our travel litigation lawyers have extensive experience representing individuals and groups of holidaymakers who have been injured abroad. By using UK laws – including the Package Travel and Linked Travel Arrangements Regulations 2018 – we can help you bring a hotel claim against your tour operator wherever the injury or illness occurred.
If you booked your hotel direct, our expert team could also help you or a loved one investigate your hotel accident claims. Get in touch with our hotel accident and sickness solicitors today to find out if you could be owed compensation.
Types of hotel claims
Almost anything can go wrong in a hotel, from slips around the poolside to having an allergic reaction in the restaurant. Where negligence is the cause, you could make a claim against the hotel.
This includes claims for accidents, injuries and illnesses such as:
Slips, trips and falls. This could be from wet flooring or unsafe balconies to poor maintenance and equipment placement.
Food poisoning. If the hotel serves food at a sub-standard level that causes you to be ill, you could make a claim.
Bed bugs. Poor hygiene and maintenance can lead to bed bugs or other infestations.
Burns. Claims can be made for burns such as scalding by a hot water tap or hot food/drinks dropped on you.
Defective equipment. Worn furniture or faulty electrics can cause serious injuries.
Theft or assault. The hotel may be liable if you are attacked on site or have any belongings stolen due to poor security.
Leisure facilities. Pools and spas are common places for accidents and injuries, whether due to improper maintenance or incorrect treatments.
In the event of an injury overseas
See our tips from legal holiday experts on what you should do if you or a loved one are injured while travelling.
In the event of an injury overseas
See our tips from legal holiday experts on what you should do if you or a loved one are injured whilst travelling
Liability for hotel injury claims
Health and safety standards abroad may not match what you might expect in the UK. However, tour operators and hotels should still ensure all guests have a safe and comfortable stay.
When an illness or injury occurs due to negligence, it can be tricky to know who is liable. It normally depends on how you booked your hotel.
Tour operators
If you booked your hotel as part of a package holiday, you can usually make a claim against the tour operator or travel agency.
Tour operators must carry out risk assessments on any hotel they advertise, which is covered by the Package Tour Regulations. This ensures the hotel complies with the local standards and that guests should be safe while on holiday.
Direct bookings
Many people arrange their own holidays rather than purchase a package tour. However, these are unlikely to be covered by the Package Tour Regulations.
Instead, you may need to bring a claim against the hotel or its insurance company. Such claims can often involve complex issues and laws when the hotel is abroad, as they cover two countries.
It's often beneficial to use a specialist lawyer for these cases.
Regardless of how you booked, time limits for bringing hotel claims are often shorter than they are in the UK. It's therefore important to seek advice as soon as you can.
Download our travel guide
Download our safe travel guide
Suffering a hotel illness
If you or your loved ones become sick in a hotel abroad, you may be entitled to compensation. When you're on holiday, you expect your surroundings to be safe and comfortable. But if you contract an illness such as food poisoning, it could be the hotel's fault.
For many people, food poisoning will not have any long-term health effects. But serious health problems can arise for vulnerable groups such as:
Young children
Pregnant women
The elderly
Immune-compromised individuals
Hotel sickness claims can also be made due to poor hygiene standards, such as bed bug infestations or pool cleaning chemicals.
How to make a hotel claim
Once you've sought medical attention for your injuries or illness, it's a good idea to start gathering supporting evidence for your hotel accident claim. This includes:
Photos of your injuries and the cause or scene of where the illness/accident occurred.
Witness statements and contact details.
Medical records and evidence of treatment and medication.
Expenses, such as medical bills or transport costs.
Once you're back in the UK you can reach out to our expert solicitors. They will help advise you about who is liable and whether you have a strong case against them. Our expert travel team has extensive experience bringing successful claims, including those for food poisoning.
Leigh Day partner Clare Campbell has successfully represented thousands of holidaymakers who sustained food poisoning at various resorts in Turkey, Egypt, Dominican Republic, Bulgaria and Tunisia.
Hotel claims: FAQs
How long you have to make a hotel injury claim depends on your circumstances.
For instance, those who book a package holiday will have three years from the date of the accident or illness to start a claim. Direct hotel bookings abroad will depend on the local laws.
If you're involved in an accident overseas where the hotel is accountable, you might be able to make a claim. This will either be against the hotel itself, or the travel company you booked through.
What compensation you receive if your claim is successful will depend on the extend of your injuries.
Typically, hotel claims can be made for:
Pain and suffering – including physical injuries and emotional distress.
Medical treatments – from hospital bills to ongoing rehabilitation costs.
Transport costs – to and from your hospital appointments or therapy and rehabilitation session.
Loss of earnings – if you need to take time off work while you recover.