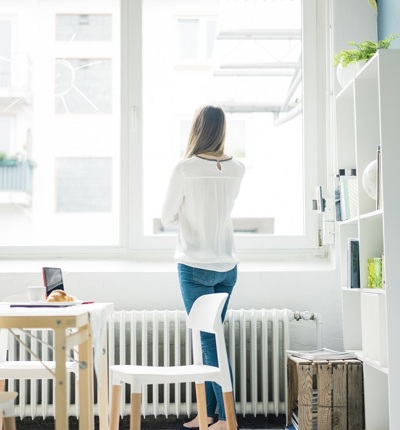 Perineal tear injury claims
Serious perineal tears that are misdiagnosed can lead to a negligence claim
The area between the vagina and the anus is called the perineum. A perineal tear can occur naturally during childbirth, for example if the baby is large or the vagina doesn't stretch easily. In some instances, a doctor or midwife may need to cut this area to allow the baby to come through easier (known as an episiotomy). Sometimes the episiotomy can extend and become a perineal tear.
Perineal tears are not always predictable or preventable, but certain factors can help highlight the risk. While experiencing tearing during childbirth isn't always cause for a legal claim, if a doctor or a midwife missed, misdiagnosed and/or mistreated your injury you might have the grounds for a claim. In some instances, the tear could have been prevented.
Reasons for making a perineal tear claim
Negligence from your doctor or midwife can result in a perineal tear and/or problems after childbirth.
Examples of poor care can include:
Not considering/ appreciating the risk factors for perineal tears and failing to advise the patient properly before giving birth
Failing to take steps before or during childbirth to minimise the risk of tearing;
Failing to properly diagnose and repair a tear immediately after the delivery;
Delay in diagnosing a tear;
Failing to act on signs of infection and/ or abnormal or unusual symptoms.
This list is not exhaustive and there are other circumstances that may give rise to a claim.
If you have experienced any of these factors, then you may have a compensation claim for medical negligence relating to a perineal tear. Call us today on 020 7650 1200.
Get help today
Call us today on 020 7650 1200 or fill in our short form and we will call you back
See how we helped others with perineal tear claims
Levels of vaginal tearing
There are four degrees of perineal tears, ranging in level of severity, causes and treatment required.
The most minor type, which usually occurs and heals naturally. These are small, skin-deep tears that shouldn't require any further treatment. It may be sore but is unlikely to cause any long-term problems.
Slightly more serious, second-degree tears do more than skin-deep damage. They often affect the muscle of the perineum as well, resulting in stitches for treatment. Again, they can be sore but shouldn't cause long term problems – unless there is a problem with the stitches.
More severe than a first or second-degree tear. The tear extends away from the vaginal wall towards the perineum and anal sphincter4. You'll be treated in an operating theatre in the same way as a fourth-degree tear.
The most severe vaginal tears. They extend into the anal canal and rectum, causing the most damage.
With third and fourth-degree tears, you will be transferred to an operating theatre, given an anaesthetic and have external and internal stitches (underneath your skin). These internal stitches will eventually dissolve.
Ideally, your physician should provide you with antibiotics and pain relief and practise good hygiene to prevent infection.
Perineal tear statistics
How common are tears in childbirth?
Up to 9 in 10 first-time mothers who have a vaginal birth will experience some degree of perineal tear, graze or episiotomy.
How often is stitching needed?
Between 60 to 70% of perineal tears require stitching.
How much is my injury worth?
We have secured many six-figure sums for women who have suffered misdiagnosed or mistreated perineal tears
Making a claim if you were injured in childbirth
Women who have suffered vaginal and perineal trauma are often reluctant to discuss their symptoms, sometimes thinking it is a necessary part of having a baby.
If you've experienced tearing during childbirth and a lot of pain or complications afterwards that you feel your doctor misdiagnosed or mistreated, you may have a claim for negligence.
We understand that it can be a sensitive issue to discuss, causing both physical and psychological pain. Our lawyers are recognised obstetric litigation experts in the leading legal directories and consistently praised for their sensitive commitment to their clients. Get in touch for a free and confidential consultation:
Someone from our team will listen to your story and assess whether you have a medical negligence claim relating to a perineal tear.
They will explain the next steps and your best course of action, advising on anything you need to strengthen your case.
Often this will mean gathering any medical records and documents from around the time of birth to help prove your case.
Perineal tear compensation
Many women suffer physical and psychological problems after experiencing a perineal tear.
Sometimes this means they have to give up their work and are unable to leave their homes with any confidence. It can significantly affect your lifestyle, relationships with your family and friends.
The compensation claim will include:
Compensation for the injuries that you have sustained, both physical and psychological;
The loss of earnings now and in the future that are related to your injuries
Any additional costs for treatment, therapy and travel to and from sessions
To succeed in a claim, you'll first have to show that the quality of care you received was negligent, because of which you suffered your injury.
The amount of compensation will depend on your precise circumstances. When advising you we will need to consider the nature of the negligence, the severity of the tear and symptoms and impact on your future.
Get help today
Call us today on 020 7650 1200 or fill in our short form and we will call you back
Why choose Leigh Day?
Our medical negligence team have vast experience dealing with claims related to perineal tears. We have secured compensation for a variety of claims, settling for six-figure sums in many cases.
The team includes partners and solicitors with strong backgrounds in medicine who understand the sensitivity of dealing with perineal tear cases.
Suzanne White is the head of the firm's clinical negligence team and has excellent experience in perineal tear claims. She acts for claimants across a variety of cases, including successfully securing compensation for women who have suffered perineal injuries during childbirth. Suzanne is a council member of the MASIC Foundation, an organisation that supports mothers who have sustained perineal tear injuries.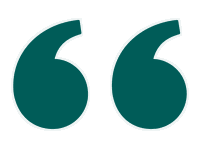 Market sources highlight her for her "forensic ability and commitment to clients," while one client highlights her for her "ability to communicate diligently to clients in difficult circumstances."
Chambers guide to the legal profession