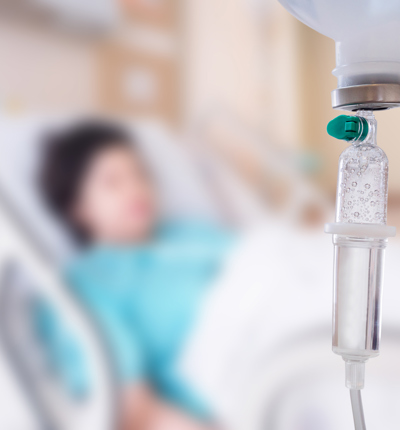 Settlement for mother whose perineal tear has caused lifelong discomfort
A mother suffered a fourth-degree perineal tear during a forceps delivery performed without a protective episiotomy and without any other measures being taken to control the sudden delivery of the baby's head and body.  
Posted on 02 November 2022
The woman, whom we have called Jane, was giving birth vaginally to her second child after a caesarean section delivery for her first. She suffered considerable blood loss and had to have surgery to repair the tear, the most serious of its kind. She has been left with lifelong symptoms of flatus incontinence, faecal urgency and faecal leakage.
 
Now she has secured a six-figure settlement and an apology after she instructed Leigh Day clinical negligence solicitor Sarah Campbell.
 
At the time of Jane's childbirth, there was a failure to progress in the second stage of labour, but there was no immediate hurry to deliver the baby. This can sometimes be a reason for deciding not to perform an episiotomy, which is a surgical incision of the perineum and the posterior vaginal wall to enlarge the opening for the baby to pass through.
 
The decision to go for a forceps delivery was made a good 30 minutes before the forceps blades were applied and the baby delivered with one pull. The registrar who delivered Jane's baby did not discuss with her his decision to go ahead with an instrumental delivery without performing an episiotomy. Nor did he document his decision, or the reasons for it, in her medical records.  
 
Jane suffered a fourth-degree tear, the most severe category, involving injury to both the internal and the external anal sphincter. An attempt was made to repair the tear in theatre and Jane was discharged home on antibiotics. 
 
Six weeks later, Jane started experiencing the highly embarrassing symptoms of flatus incontinence, faecal urgency and faecal leakage, symptoms which can be reduced with the regular use of Imodium, anal irrigation techniques and percutaneous tibial nerve stimulation – techniques on which Jane will have to rely for the rest of her life.
 
Sarah stressed that the Royal College of Gynaecologists (RCOG) green-top guidelines make it clear that all women having a vaginal delivery are at risk of sustaining an obstetric anal sphincter injury ('OASIS'). However, women like Jane, who have previously delivered by caesarean section and are now trying for a VBAC (vaginal birth after caesarean) are at greater risk of sustaining a tear than a primiparous woman, delivering vaginally in her first birth.  If, during the delivery of Jane's baby, the registrar had taken steps to control the delivery of the baby's head and to protect the perineum, so that it would have had the chance to relax and stretch between contractions (as is normal) before the delivery of the baby's body, the risk of perineal trauma and of a serious tear would have been greatly reduced.
 
Sarah Campbell said:
 
"The Trust has admitted that the combination of the uncontrolled delivery of the fetal head and the failure to perform an episiotomy left my client with a fourth-degree tear. I hope that the apology obtained from the Trust and the settlement we achieved will help make my client's life, and that of her family, easier, but, in truth, it can only go so far towards compensating her for what has happened.  It cannot restore her self-confidence or give her back the freedom to be spontaneous and do things on the spur of the moment, which many of us take for granted, without having to carefully plan where and when she will have easy access to a toilet if needed. Her injuries are life-changing; she is astonishingly brave and uncomplaining and I want to take this opportunity to express my respect and admiration for her and for the many women facing life after OASIS."  
 
Jane said:
 
"I had hoped that trying for a vaginal delivery after my first caesarean would be relatively straightforward with the support of the hospital staff I trusted. But I feel badly let down. I am left with avoidable physical consequences that I will have to endure for the rest of my life.
 
"Sarah and the team involved in my case have been incredibly supportive throughout this whole process. Myself and my family will forever be grateful for all they have done for us in helping to secure a settlement that means we can try and move on with our lives."
 
Leigh Day worked with Jane Tracy Forster of Hailsham Chambers to successfully conclude this case.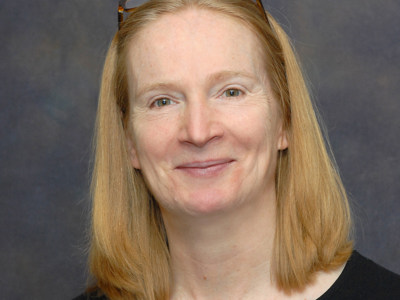 Sarah Campbell
Sarah Campbell practises exclusively in the area of claimant clinical negligence work.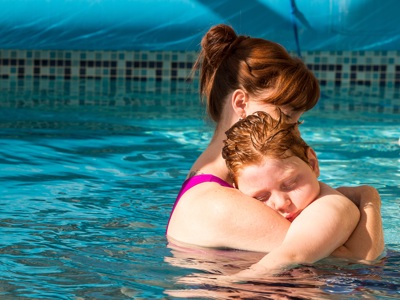 Medical negligence
If you or a loved one have suffered medical negligence our lawyers are here to offer you sensitive support and expert experience gained after representing claimants in this area for more than 35 years.