Cerebral palsy claims
Get help today with your cerebral palsy claim
If your child has cerebral palsy that was caused by medical negligence our sensitive and experienced team of cerebral palsy lawyers can help you investigate a possible claim for compensation.
Cerebral palsy is a neurological condition caused by brain damage, which affects an individual's movement, balance, and posture. 
According to estimates, around 1 in 400 babies born in the UK have a type of cerebral palsy. This equates to about 1,700 children born in England and Wales every year with the condition. 
In some cases, medical errors during pregnancy or childbirth can cause brain damage and lead to cerebral palsy. This can be through:


Inadequate treatment of maternal health conditions during pregnancy
Failure to monitor fetal development during pregnancy
Failing to act on distress of the baby during labour which results in the baby being deprived of oxygen during birth
Mismanagement of forceps or ventouse during delivery of a baby.

Any such negligent behaviour could mean you have a legitimate claim. 
Get help today
Get in touch and we'll call you back
See how we helped others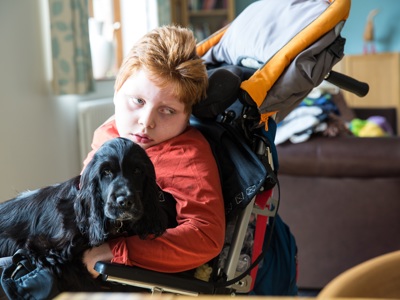 Cerebral palsy - Toby's story
Toby he lives with cerebral palsy after his symptoms were ignored by medical staff at Portsmouth Hospital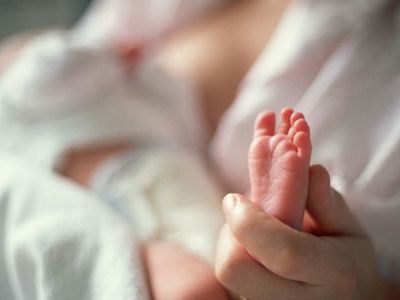 Seven figure settlement secured on behalf of child with cerebral palsy
A 12 year old girl with Cerebral Palsy has received a seven figure compensation payment following the delay in diagnosis and treatment shortly after her birth which led to her condition
Read our guide to brain injury at birth for parents
Making cerebral palsy claims
If your child has cerebral palsy and you believe it was down to medical negligence before, during or after birth, you may have a claim.
If you wish to consider bringing a claim, contact Leigh Day for a free consultation, including advice about a potential claim. Call us today on 020 7650 1200.
We are happy to visit you at home if this is easier or more comfortable – as we realise the challenges involved looking after a child with cerebral palsy.
An experienced cerebral palsy solicitor from our team will listen to your story, assess your realistic chances of making a successful claim and advise on your next actions.
A named partner will then be assigned your case alongside a strong support team, should we take on your claim. It can be useful to collect any supporting evidence that may assist your claim, such as medical reports, documents, statements and financial records.
Get help today
Get in touch and we'll call you back
Cerebral palsy claims: FAQs
There are three main types of cerebral palsy, and people with cerebral palsy commonly have two or more of them:
Spastic cerebral palsy – which includes children with spastic quadriplegia, spastic diplegia or spastic hemiplegia have increased muscle tone, which can cause:

•Delayed developmental milestones for moving.
•Abnormal movements.
•Movement inhibition.
•Stiff and spastic muscles.
•Difficulties controlling muscle movement.
•Difficulties moving from one position to another.

Dyskinetic cerebral palsy (dystonic, athetoid or choreoathetoid) – children tend to make involuntary movements because they find it difficult to control their muscles, which change from floppy to tense. It can cause:

•Dystonia, repetitive and twisting motions.
•Athetosis, writhing movements.
•Chorea, unpredictable movements.
•Poor posture.
•Painful movements.
•Difficulty swallowing or talking.

Ataxic cerebral palsy – causes poor balance, limited coordination, tremors, and shaky movements that are difficult to control.
People with cerebral palsy can be affected in different ways. In some cases, the condition is barely noticeable, and your child will grow up to live a largely independent life. However, in other cases, they will require help with every daily aspect of their life. Certain conditions do occur more frequently in children with cerebral palsy. These can include:

•Mobility problems
•Motor control and coordination difficulties
•Learning difficulties or cognitive impairment
•Difficulty with feeding, swallowing and speech
•Lack of bladder and bowel control
•Sleeping problems
•Sensory impairment (hearing and visual loss)
•Difficulty processing shapes and spatial relationships
•Epilepsy
•Emotional and behavioural problems
•Spinal problems
The general rule is that an adult with cerebral palsy has three years from the age of 18 to start a claim, unless assessments have ruled that they never had legal capacity.
In the case of children, the three-year period starts from when your child turns 18 and ends when they turn 21. If your child is over 21, it may still be possible to extend this time limit if assessments have identified that they do not have legal capacity. For example, if they are suffering from an intellectual impairment and cannot make decisions for themselves.