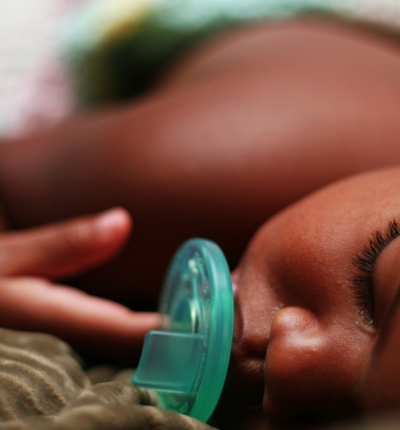 Group B Streptococcus (GBS)
GBS is a normal bacterium which is carried by 20-40% of adults in the intestines and up to 25% of women, in the vagina. GBS can occasionally cause infection, most commonly in new-born babies.
At present there is no universal screening programme for GBS in the UK.
The guidelines issued by the Royal College of Obstetricians and Gynaecologists provide that infection is more likely to be acquired by new-borns if:
Your baby is born prematurely, at less than 37 weeks of pregnancy
You have previously had a baby who developed GBS infection
You have a high temperature during labour
18 hours have passed between your waters breaking and your baby being born.
If GBS is detected during pregnancy or labour you should be offered antibiotics during labour to reduce the risk of your baby developing the infection.
If the infection was not identified during pregnancy it may be detected in your baby.
Babies with GBS infection may show symptoms such as:
being very sleepy
appearing floppy
not feeding well
grunting
high or low temperature
fast or slow heart rate or breathing rate
irritability
If the infection was not identified during pregnancy, but it is suspected in your baby, antibiotics should be given as soon as possible.
Potential complications of this infection include:
Blood poisoning (sepsis)
Lung infection (pneumonia)
Brain lining infection (meningitis)
6-7% of babies with a GBS infection die due to one of these complications and 9-10% are left with long-term disabilities such as:
Cerebral palsy
Brain injury
Blindness
Deafness
Serious learning difficulties
Our Group B Streptococcus experience
We have acted for many families in medical negligence claims relating to Group B Streptococcus. They include:
Acting for Ms A whose seven day old daughter died from Group B Strep.
Representing the family of a three day old baby who died from GBS septicaemia.