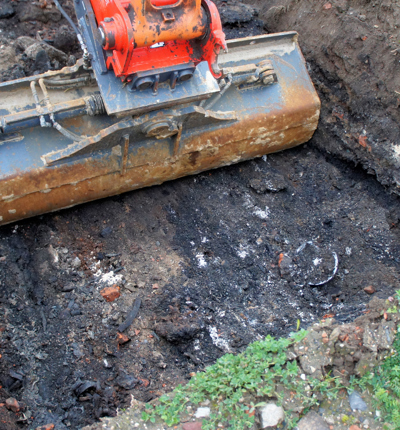 PM's comments prompt demands for urgent action to halt pollution from Walleys Quarry
Demands for action over toxic fumes from landfill site Walleys Quarry have intensified further following a pledge from the Prime Minister this week.
Boris Johnson said permanent capping would begin on the Staffordshire site next month when he answered a question in the House of Commons from Newcastle under Lyme MP Aaron Bell.
If it is necessary to take further action to remove those malodorous vapours, we will do so," the ENDS Report quoted Mr Johnson following the exchange during Prime Minister's Questions on Wednesday 20 April 2022.

However, the PM's comments only related to capping plans that were already in place, Stop the Stink campaigner Dr Mick Salt told BBC Radio Stoke.

The ENDS Report reported that the Environment Agency had declined to expand on Mr Johnson's remarks that Environment Secretary George Eustice had ordered action against the Walleys Quarry site operator.

Mr Bell told the Commons that the operator, Walleys Quarry Limited, owned by Red Industries, that there had been three Category 1 breaches at the landfill site in January alone and asked Mr Johnson what hope he could offer residents.

Dr Salt said Mr Johnson had offered nothing new to residents and repeated their demands that the licence to operate at Walleys Quarry should be suspended pending an investigation into category 1 breaches and to allow some of a criminal investigation which was launched by the Environment Agency in December 2021.

Walleys Quarry Limited issued a statement confirming that the capping was not as a result of enforcement action and they had been carrying out extensive capping for some time, which would be complete at the end of next month.

Last year a judge ruled that the Environment Agency had failed to protect the life of a five-year-old from the effects of emissions from Walleys Quarry. The agency was ordered to ensure that concentrations of hydrogen sulphide in the residential area around the quarry were reduced to below one part per billion by January 2022. However, the Environment Agency won an appeal against the ruling which meant it no longer had to comply with the order.

Following the appeal, the Environment Agency announced a criminal investigation into alleged illegal waste activities at the landfill site. Newly appointed waste minister Jo Churchill said she wanted to see long term solutions to the issues at the quarry.

Following this week's heightened debate about pollution from the quarry, Leigh Day lawyers who have been contacted previously by residents whose lives have been badly affected by the toxic odours said urgent action was needed.

Consumer law specialist, Leigh Day partner Michelle Victor said:

"We have been told by residents directly affected by smells from the Walleys Quarry landfill site just how difficult day to day life is when home, school and work are within miles of it.
People should not have to put up with their entire everyday life being impacted by the downright unpleasant smell of landfill waste caused by hydrogen sulphide which has been shown to have a direct effect on health.

"This issue has been going on for far too long and it is time that permanent action was taken to improve living conditions for people in the area.

"We are investigating a potential civil claim for those suffering the ill effects of life near to Walleys Quarry and we urge them to get in touch."
'A Community in Crisis' - Walleys Quarry, living next to a landfill
Associate solicitor Tina Patel and paralegal Jessica Harrison discuss Walleys Quarry, a landfill located in Jessica's hometown of Newcastle-under-Lyme and the devastating impact living next to a landfill can have for residents.
Parliamentary allegations raise concerns over illegal waste dumping at Walleys Quarry
There are increased concerns about the impact of the Walleys Quarry landfill site in Staffordshire after an MP claimed toxic waste had been dumped at the site.