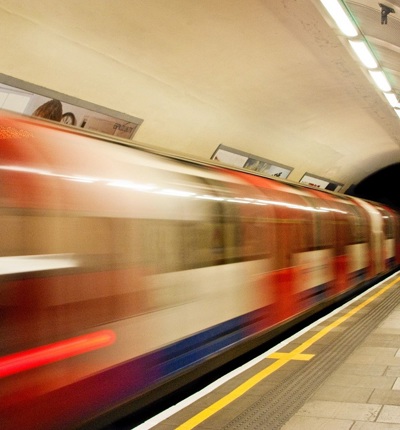 London Transport Inspector secures settlement
A London Transport worker who oversaw the removal of asbestos from London Underground tunnels has secured payment for urgent treatment of an aggressive tumour caused by the lethal substance.
The retired inspector, who we have called Patrick, was diagnosed with sarcomatoid mesothelioma 27 years after he spent less than four weeks supervising the operation to remove asbestos from tunnels at two Northern Line stations.  This short spell was his only exposure to asbestos and came at the end of a working life that spanned nearly four decades.
 
When the operation to remove the asbestos began, in 1992, Patrick had been working for London Transport (now Transport for London) since 1977 when he joined as a bridge inspector. 
 
As a higher grade technical inspector, he oversaw a project in the underground tunnels of Highgate Station on the Northern Line.  Contractors were removing asbestos from the tunnels and Patrick was instructed to check their work.
 
Two types of asbestos containing materials were present, both for the purposes of noise reduction: asbestos sprayed onto the metal tunnel rings, and perforated asbestos sheets used to construct low level platforms between the track and tunnel wall. 
 
The contractors scraped the sprayed asbestos from the metal rings. The perforated asbestos sheets were removed and broken up by hand.  Both processes created lots of asbestos dust which was visible in the unventilated air of the underground tunnels.
 
Later that year, Patrick was sent to oversee similar asbestos removal from the tunnels at Kennington Station, also on the Northern Line. 
 
Patrick received no training in the dangers of asbestos and was given no adequate protective equipment or clothing despite, at times, working only a few metres from the contractors. 
 
In early 2019 Patrick was diagnosed with sarcomatoid mesothelioma.  This less common form of mesothelioma accounts for only 10-20 per cent of all mesothelioma cases.  It tends to spread quickly and is generally more resistant to treatment.
 
Patrick was initially treated under the ATOMIC-meso trial.  When his disease progressed, it was recommended he begin dual agent immunotherapy treatment (nivolumab and ipilimumab) as soon as possible.  An urgent interim payment was requested from the Defendant which allowed Patrick to begin his treatment immediately and gave him the best chance of a good response. 
 
Patrick's case has now settled in full for a six-figure lump sum, plus payment of his ongoing medical expenses.
 
Catriona Ratcliffe, asbestos lawyer at Leigh Day said:
 
"To put Patrick's experience in context, by 1992 the dangers posed by even the smallest amount of asbestos exposure had been well known to employers for nearly 30 years and in 1999, only seven years later, its use in the UK was banned completely.  It is all the more shocking that a company the size of London Transport knowingly put its employees at risk in this way. 
 
"Patrick was clear from the start that his main concern was ensuring the Defendant would pay for his medical treatment.  I'm pleased that the settlement we secured has given Patrick that peace of mind."