Latex allergies arise from the use of natural rubber latex (NRL) which are contained in thousands of everyday products used in the workplace and at home.
The use of these products is widespread. Examples of everyday goods containing potentially harmful levels of NRL include latex gloves, balloons, tyres, catheters, swimming caps or even the foam in some pillows and mattresses.
As a consequence of this widespread use, workers who regularly come into contact with latex products may be at risk of developing a life threatening allergy.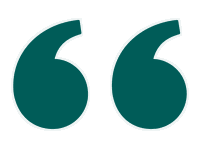 'Leigh Day is the market leader that all the other personal injury firms specialising in industrial disease look at with envy.'"
Speak to our team
Contact our specialist team of industrial disease lawyers 
Types of Allergy
There are two types of latex allergies. A Type 1 latex allergy is the most severe giving rise to an immediate allergic reaction. Symptoms can be both respiratory as well as dermatological and can include skin reactions, conjunctivitis, hives and asthma.
In the more serious cases, a sufferer can experience anaphylaxis which is potentially life threatening as it restricts the sufferer's ability to breath.
A Type IV allergy is considered less serious and does not occur immediately. They tend to occur several hours after the exposure to latex and symptoms generally include an itchy rash which is localised to the area of the exposure. Once someone is sensitised, there is no cure for the condition which has to be managed by way of restricting exposure to further NRL products.
Whilst there is some medication available, these are restricted to treating the symptoms as opposed to curing the allergy.
Duty of care
Employers are under a duty to control the exposure to any products that are likely to cause ill health, including latex. Under the Control of Substances Hazardous to Health regulations, they must assess any risks, take measures to control them, provide information and training and also ensure this is subsequently monitored.
If an employer has failed in any of these duties, they could be held liable. Leigh Day's industrial disease team has experience in bringing such claims and representing latex allergy sufferers. We have brought claims in the civil courts and obtained high levels of compensation.
Employment advice
Our employment and discrimination team can also offer advice on employment problems arising from latex allergy. Your employer may have duties and obligations under the disability provisions of the Equality Act 2010 if your latex allergy affects your ability to work.
In particular, employers are required to make reasonable adjustments in the workplace to allow you to continue working. If they have not fulfilled these obligations, you may be entitled to bring separate proceedings in a tribunal.
State benefits
Those diagnosed with a latex allergy arising from exposure in the workplace are usually entitled to claim Government benefits. In particular, they may be eligible to receive Industrial Injuries Disablement benefit (IIDB) which consists of a weekly payment the amount of which is accessed according to the level of disability. We would be happy to assist you with the application process.