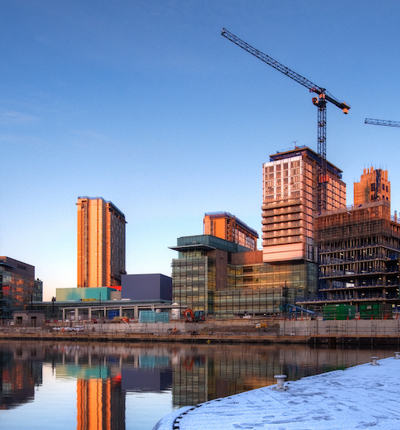 Manchester and the North West
Seeking justice for asbestos victims in Manchester and the North West
35+
years' experience in the field
Manchester's industrial heritage and the prominent role it played in the industrial revolution has led to a high number of people developing asbestos-related illnesses including mesothelioma, asbestosis and lung cancer many years after being exposed to the deadly material.
The highest levels of mesothelioma in Greater Manchester occurred in Wigan, Tameside and Stockport.
If you or a loved one have developed an asbestos-related disease after working in the city or the wider north west region and believe you were exposed to asbestos at work, then you may have a strong asbestos claim even if you were exposed to asbestos decades ago and the company you worked for is no longer operational, at Leigh Day we can still help you start a claim.  Call us today on 0161 393 3530.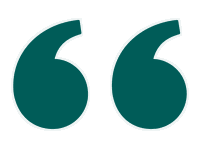 'Leigh Day have assembled what is probably the most experienced team of asbestos lawyers anywhere in the UK.'"
Get help today
Call us on 0161 393 3530
Asbestos sources in Manchester
Manchester is renowned for its industrial past. As the birthplace of textile manufacturing and the industrial revolution, asbestos was commonly used in many sectors throughout the 19th and 20th centuries.
As many asbestos-related diseases develop over a few decades, it is only now that individuals who were exposed to asbestos in the 1960s, 1970s and 1980s are being diagnosed with mesothelioma, asbestosis and lung cancer.
Some of the most commonly exposed occupations include:
Laggers
Engineers
Shipwrights
Joiners
Carpenters
Plumbers
Boilermakers
Labourers
Dockworkers
Fitters
Welders
Painters
Electricians
Ceiling fitters
If you worked in any of these positions and have been diagnosed with asbestosis, lung cancer or mesothelioma then we can help you investigate whether you have a claim against your past employer.
We have worked for clients with asbestos claims in Manchester and the north west against companies in the region including:
Babcock & Wilcox Ltd
Carillion Construction (contracts) Ltd
Forster Wheeler Ltd
George Wimpey & Company Ltd
Greater Manchester Fire & Rescue Service
H.J. Heinz Company Ltd
Manchester Dry Docks
Manchester Ship Canal Company Ltd
Manchester City Council
Semtex Ltd/Dunlop Semtex
WH Smith Electrical Engineers Ltd
William Kenyon & Sons Ltd
Factory workers
Despite being a key player in the industrial revolution, the expansion of industry put many local Mancunians who worked in the city's factories in danger.
Factory workers especially were exposed to high amounts of asbestos as asbestos was well regarded for its heat insulating qualities, which meant it was used to lag heated pipes and boilers. Many factories in the Manchester area would have had asbestos lagging around their premises.
Allan Grundy worked at Saunders Concrete Limited in Astley, Greater Manchester, between 1969 and 1971. He transported materials from the factory to building sites, which included asbestos sheets that he had to carry, cut and drill. 
From 1974 to 1991, he worked for the Greater Manchester Fire Service in Eccles and then Leigh. During this period, he wore asbestos suits and handled asbestos fire blankets, regularly attending callouts to old buildings he claimed had asbestos lagging.
In early 2016 he developed a cough, was referred for a CT scan and diagnosed with pleural thickening and then mesothelioma. Sadly Allan passed away in October 2017 from the disease.
Leigh Day ensured that Allan's family received a six-figure settlement.
Get help today
Call us on 0161 393 3530
Dockworkers
Large amounts of raw asbestos fibre were transported on boats along the Manchester Ship Canal and offloaded by dockers at Salford Docks. When these asbestos sacks were offloaded by dockers they were heavily exposed to asbestos through handling the shipments. Many dockworkers in the region have since contracted asbestos-related diseases.
Construction
Many construction and demolition works have taken place in the city centre over the years. Asbestos was extensively used in the construction industry to make roofs, soffits and fascias on houses.
Asbestos was well regarded for its heat insulating qualities, which meant it was extensively used to lag heated pipes and boilers. Construction workers will have handled asbestos lagging, sheets and ceiling tiles, exposing them to asbestos through their work.
George worked at Charles Topham & Sons Limited, based in Eccles, in the 1970s. He was a joiner and worked on the construction of flats at Atherton, near Bolton. This involved boxing in soil pipes with asbestos sheets when constructing bathrooms.
The sheets were easily breakable and dusty, with the dust often getting onto his clothes and hands. In December 2018, he began to feel breathless. George visited his GP in January 2019, was sent for an x-ray and in February admitted to hospital for 10 days where he was diagnosed with mesothelioma.
Charles Topham & Sons Limited is now defunct. Our team traced their historic insurers – who did not admit liability. However, the Court ordered damages should be paid to George and a six-figure settlement was reached.
Our team in the region
Our Manchester office assists residents of the city, the wider Greater Manchester and north West region with your asbestos claims. Leigh Day partner Steven Dickens heads the team in Manchester and has been helping those suffering in the region since 2006.
Steven qualified as a solicitor in 2003 and has specialised in cases to do with asbestos-related illnesses and mesothelioma since 2006. He has specialist in-depth knowledge of the firms in the industrial north west of England who exposed their employees to asbestos.
This local knowledge has helped Steven successfully secure asbestos compensation for many claimants in the region over the last decade, primarily for people who have been exposed to asbestos in the workplace.
Speak to Steven Dickens about your asbestos claim in Manchester. We will happily visit you at home or in hospital to discuss your case as well. Call 0161 393 3574 or email him at sdickens@leighday.co.uk
Our Manchester and North West team
Steven Dickens
Partner
Leading Manchester and North East mesothelioma claims lawyer
Kevin Johnson
Partner
Leading Liverpool, Cheshire and North West mesothelioma claims lawyer
Contact
Liverpool; Manchester
Louisa Saville
Senior associate solicitor
Louisa Saville is a senior associate solicitor in the asbestos team.