Mesothelioma claim - George's story
Location: Charles Topham & Sons, Eccles
Compensation: Significant
The Bolton man, who we have named George and who is in his early sixties, worked at Charles Topham & Sons Limited, based in Eccles, in the 1970s.
 
George was a joiner and was contracted to work for Charles Topham & Sons Limited on the construction of flats at Atherton, near Bolton. He worked on the construction of bathrooms. George's job was to box in soil pipes with asbestos sheets. The sheets were easily breakable and dusty to touch, and the dust would often get onto his clothes and hands. He believes that he had to cut the asbestos sheets, dust would fill the confined space and he was not supplied with a mask.
 
George would then have to tidy up, dry sweeping dust before putting it in a bucket and tidying it into a skip. This caused dust to go everywhere and he alleges that it could be seen hanging in the air.
 
In December 2018, George began to feel breathless. He went to the GP in January 2019 and was sent for an x-ray where the radiologist saw a shadow on his right lung. In February, George was admitted to hospital for 10 days where they drained five litres of fluid from his lung. They then undertook a biopsy and the results revealed that he had mesothelioma.
 
George, who is divorced with grown up children, was 63 when he was diagnosed with mesothelioma.
 
Charles Topham & Sons Limited is a defunct company. However, it was possible to trace their historic insurers. The insurers did not admit liability. However, the Court Ordered that damages should be paid to George and a settlement was subsequently reached.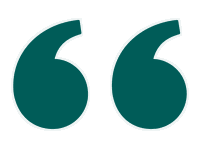 George believes he was exposed to asbestos during his time as a contractor for Charles Topham & Sons Limited. George's recollection of events was clear and the asbestos board that he had built 40 years previously remained in the property when last surveyed. We are pleased to have reached a settlement for George following his diagnosis of mesothelioma."
Asbestos lawyer at Leigh Day