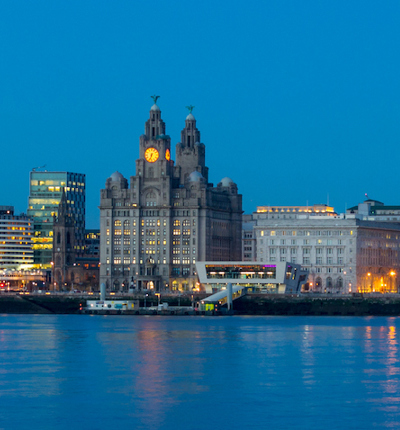 Liverpool and Merseyside
Seeking justice for asbestos victims in Liverpool and Merseyside
35+
years' experience in the field
Asbestos claims in Liverpool and Merseyside are slowly increasing as a consequence of the region's long history of heavy industry – such as shipbuilding, dock and factory work – those who worked in these areas especially across Liverpool and Birkenhead on the Wirral, have a high rate of developing the asbestos-related cancer - mesothelioma.
Merseyside Asbestos Victim Support Group (MAVSG) estimate that the number of people who were exposed to asbestos at work in the region could be as high as one in eight workers.
There have been more than 5,000 asbestos-related disease deaths in 2019 across Great Britain. Nearly 1,200 people in the Liverpool, Merseyside and North West area have died of mesothelioma since 1981.
As many asbestos-related diseases develop over a few decades, it is only now that individuals who were exposed to asbestos in the 1960s, 1970s and 1980s are showing symptoms of mesothelioma, asbestosis and lung cancer.
If you or a loved one have received a diagnosis for any of these diseases and believe you were exposed to asbestos during your time working in the region, you may have a strong asbestos claim.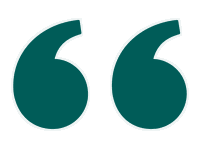 'Leigh Day have assembled what is probably the most experienced team of asbestos lawyers anywhere in the UK.'"
Contact the asbestos team
Speak to the team today
Asbestos sources in Liverpool the Merseyside region
The region has a high incidence of mesothelioma and other asbestos-related diseases as legacies of their industrial pasts. It was well known for its manufacturing and world-renowned shipbuilding industries.
Asbestos use was prominent in these sectors and many more during the 1960s, 70s and 80s. Some of the most commonly exposed occupations included:
Laggers
Engineers
Shipwrights
Joiners
Carpenters
Plumbers
Boilermakers
Labourers
Dockworkers
Fitters
Welders
Painters
Electricians
Ceiling fitters
If you worked in any of these positions and have developed an asbestos-related disease, then you could be eligible for compensation.
Shipbuilding
Despite having a proud history of building and repairing ships, Merseyside's manufacturing has left a terrible legacy in the region. Asbestos was used extensively in the industry for many years.
Pipes, boilers and other plant and machinery were covered with asbestos lagging for insulation purposes. Asbestos in sheet form was also used to line cabins and other areas on ships because of its fire-resistant properties.
Many workers from Cammell Laird and other shipyards have gone on to develop asbestos-related diseases such as mesothelioma, lung cancer, asbestosis and pleural thickening. Workers from other shipyards and ship repair companies around Merseyside have been affected by asbestos diseases, including people who worked for companies such as:
Harland and Wolff Howsons
Crichtons Sanders
A & R Brown
J Russell
Sandhills
One of our clients was a former joiner named Bernard Jack. Bernard worked at Birkenhead dockyard for Blue Funnel, from 1959 to 1967 and at Cammell Lairds from 1967 to 1968.
At Cammell Lairds, he believes that he lined submarines with Marinite asbestos sheets, which he cut using a handsaw, and that the pipes and joints were lagged with asbestos.
Bernard initially experienced breathlessness and on 27 February 2016, Bernard was diagnosed with asbestosis. Despite now living in Australia, his asbestosis compensation claim was settled on a provisional damages basis – meaning his case can return to court for further damages if he develops other diseases relating to his exposure to asbestos.
Dockworkers
Large amounts of raw asbestos fibre were transported on ships that came into Liverpool Docks and along the Manchester Ship Canal well into the 1970s.
These were offloaded by dockers at both Liverpool and Salford Docks – exposing them to asbestos and leading to many dockworkers in the area contracting asbestos-related diseases. Raw asbestos fibre was carried in hessian sacks in the holds of ships.
The bags were often damaged during transit and unloading, releasing massive amounts of asbestos fibre. Conditions inside the holds of ships were appalling, and many dockers have spoken about taking their breaks inside the holds of ships with the still air thick with asbestos.
Until 1967, dockworkers in Liverpool and other ports around the UK worked under the National Dock Labour Scheme.
It is possible to bring asbestos compensation claims in Liverpool against the Dock Labour Board. Leigh Day partner Kevin Johnson was part of the legal team that created a legal precedent that allowed dockworkers to bring claims against the government.
Contact the asbestos team
Speak to the team today
Factories
A lot of the asbestos that arrived in Liverpool was transported to local factories in and around the North West. Some of these included Turner Brothers Asbestos Company sites in Rochdale and Wigan, Turners Asbestos Cement in Trafford Park and Cape Asbestos plant of Acre Mill in Hebden Bridge, West Yorkshire.
The notorious Cape Asbestos plant of Acre Mill featured in the seminal documentary "Alice – A Fight For Life", first shown in 1982. It played a vital role in changing attitudes about asbestos.
Many factories in the Liverpool areas had asbestos lagging around their premises. Factory workers may have been exposed due to this and through handling asbestos directly once it arrived from the docks.
Construction
Asbestos was extensively used in the construction industry across Liverpool to make roofs, soffits and fascias on houses. It was highly regarded for its heat-insulating qualities, which meant that it was extensively used to lag heated pipes and boilers. Construction workers would have been exposed through handling asbestos lagging, asbestos sheets and asbestos ceiling tiles.
Our team in the region
Kevin Johnson heads up asbestos cases in Liverpool and Merseyside. Kevin qualified as a solicitor in 1999 and has specialised in asbestos and mesothelioma claims since then. He has worked on claims for asbestos in the Liverpool area from 2002. Kevin joined Leigh Day in 2016.
Kevin's work has involved representing asbestos disease sufferers in high value and complex claims – securing compensation for more than £500,000 in some cases. Get in touch with Leigh Day to discuss your asbestos claim in Liverpool or the wider Merseyside region today. Call 0151 305 2760 or email the team.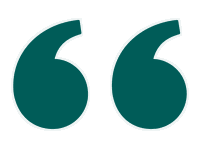 "[Kevin's] empathetic and client-focused approach shines through, as he goes the extra mile to find a legal remedy for victims of asbestos... he will miss nothing in preparing a case in a way that maximises his clients' chances of success."
Testimonial - Legal 500 2021
Our Liverpool and Merseyside team
Kevin Johnson
Partner
Leading Liverpool, Cheshire and North West mesothelioma claims lawyer
Contact
Liverpool; Manchester
Steven Dickens
Partner
Leading Manchester and North East mesothelioma claims lawyer
Rachel Leach
Associate solicitor
Rachel is a solicitor in the asbestos team