Mesothelioma claim - Patrick's story
Location: Merseyside
Compensation: £725,000
The man, who we have named Patrick, worked for Norwest Holst Group Administration Limited (previously known as Norwest Construction Co Ltd), as a labourer in the 1960s.
During his employment Patrick, now aged 73, worked on various construction sites where he was exposed to asbestos. As part of his role, he was required to erect scaffolding indoors and outdoors.
Patrick alleged that the scaffolding was used by other tradesmen to install and insulate pipework with asbestos lagging and also to carry out maintenance work on pipework which contained asbestos lagging. Asbestos dust and debris fell onto the scaffolding boards which Patrick then dismantled.
Patrick also handled a variety of different asbestos products including asbestos insulation board, asbestos cement sheets and corrugated roofing sheets during his employment. He also worked in close proximity to other tradesman, such as laggers, plumbers and joiners whilst, he alleges, they used asbestos lagging.
He assisted the joiners in cutting asbestos sheets to size using a circular saw. Patrick would help the joiners by holding the sheets and backing them off as they were being cut. After the joiner had finished, Patrick dry-swept the area, sweeping the dust and debris into a wheelbarrow.
Patrick was not provided with any adequate mask or respiratory protection during his employment and did not receive any warnings about the dangers of working with asbestos.
In June 2019, Patrick was diagnosed with mesothelioma and instructed asbestos claims solicitors at Leigh Day. 
Patrick's case was litigated quickly and brought to an initial hearing in March 2020 at which the Court decided that Norwest Holst Group Administration Limited could not defend this claim and entered judgment for Patrick.
Patrick is married and is also a carer for his adult grandchild, who suffers with a disability.  Evidence obtained by Patrick's solicitors suggested that he had suffered a loss of life expectancy of approximately 10 years as a result of development of mesothelioma.
Patrick wanted to ensure that his wife and grandson would be financially provided for in the future. Lawyers from Leigh Day argued that the future help and support Patrick would have given, called loss of services dependency in legal claims, should be included in the claim brought during his lifetime.
This argument is regularly opposed by defendants. There is competing case law in relation to the approach that should be taken.
Defendants commonly argue that the losses are not pursuable beyond the end of a claimant's life.  This means that in these circumstances, claimants are left with an unenviable decision as to whether to conclude their claim in lifetime with a risk that the court will find against them, meaning that no compensation is recovered for the future losses, or have the claim settled by their estate after their death.
In this important case Leigh Day were able to successfully negotiate a settlement with Norwest Holst Group Administration Limited for £725,000, which included the full cost of the future loss of services and care in relation to Patrick's wife and grandson.
This was agreed by Group Administration Limited and meant Patrick avoided having to take the risk of the court deciding that he could not bring the claim for future loss in his lifetime.
In addition, Patrick can also claim the costs of treatment in the future, should he be recommended for treatments such as immunotherapy which are not available on the NHS.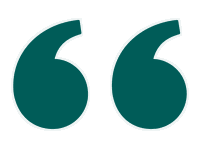 I am glad to have been able to have the claim settled so that my family won't have to worry about how they can provide for my disabled grandson after I am gone. It is a great comfort to me to know that despite my illness, my family will be provided for."
Steven Dickens, asbestos claims solicitor at Leigh Day, said:
"This is an extremely important case for Patrick and his family.  I am pleased to have been able to secure a settlement which will help the family pay for professional services to replace the level of care provided by Patrick in the years to come.
"The law in relation to future loss of services in case of mesothelioma requires clarification by the higher courts so that victims such as Patrick can have certainty and do not have to face the agonising decision of potentially having their litigation concluded by their loved ones after their death in order to be fully compensated."