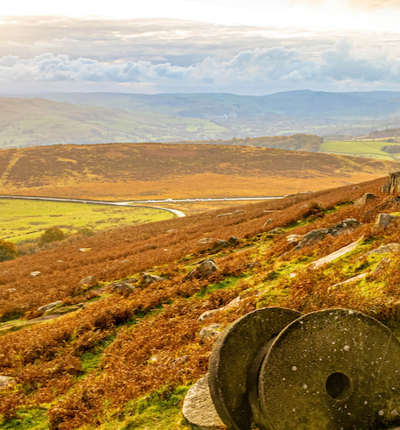 Derbyshire and the East Midlands
Seeking justice for asbestos victims in the Derbyshire and East Midlands region
35+
years' experience in the field
An increasing number of people across Derbyshire and the East Midlands have developed  mesothelioma and other asbestos-related illnesses over the last 25 years, at a rate in excess of the national trend. This is a legacy of the region's varied industrial heritage.
Even if it was a few decades ago and the company no longer operates, we can still help you start a claim if you have a diagnosis for mesothelioma, asbestosis, lung cancer or pleural thickening.
East Midlands
In Nottinghamshire, analysis of coroners' figures in 2019 found one in four deaths were caused by industrial disease. While this includes a variety of diseases, a large proportion are believed to be asbestos-related.
Mesothelioma claims in Nottingham and the surrounding area have therefore increased compared to ten and twenty years earlier. The East Midlands covers a broad region including the counties of: Derbyshire Leicestershire Lincolnshire (with some exemptions) Northamptonshire Nottinghamshire Rutland.
For claims relating to asbestos diseases originating in Birmingham, Coventry, Warwickshire and Staffordshire, visit our page covering Birmingham and the West Midlands.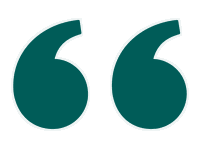 'Leigh Day have assembled what is probably the most experienced team of asbestos lawyers anywhere in the UK.'"
Contact the asbestos team
Asbestos sources in the East Midlands
Derbyshire and the East Midlands has a proud industrial heritage, from manufacturing and engineering to transportation and power generation in the power stations across the East Midlands.
Unfortunately, asbestos use was prominent in many of these industries, especially throughout the 1960s, 1970s to the 1980s. Many of the workforces were exposed to it and have gone on to develop asbestos-related diseases in Nottingham, Derby, Leicester and countless towns across the region.
They can often be traced back to your working years where your employer was responsible for the exposure – even though diseases may have developed ten, 20, 30 or more years later. Common sources of asbestos exposure range from positions in heavy industry to working in offices where asbestos was present in ceiling tiles.
If you or a loved one worked in or for any of the following sectors and companies and have developed an asbestos-related disease, then you may have substantial grounds for a claim.
Power stations
The Central Electricity Generating Board operated several coal-fired power stations in Derbyshire, Nottinghamshire and Lincolnshire. These power stations used significant amounts of asbestos insulation during their construction.
This insulation was repeatedly disturbed during the operation of the power stations – putting those working there at high risk of exposure. The region was home to power stations at:
Castle Donnington
Cottam Drakelow
High Marnham
Immingham
Keadby
Killingholme
Ratcliffe on Soar
Staythorpe
West Burton
Willington
Contact the asbestos team
British Rail
The Midland Railway Locomotive Works in Derby was known locally as "the loco". The locomotive works – nationalised into British Rail in 1947 – produced and repaired steam and diesel locomotives up until it closed in 1990.
Steam locomotives were built at Derby until June 1957, from then onwards engines were fixed at the Derby site for many years. Steam locomotives were constructed using significant amounts of asbestos insulation material, which was often disturbed during repair work. This caused a hazard for those involved in the work and for people who worked nearby.
While asbestos was not as prevalent on diesel locomotives, it was used as an insulator. Those handling or disturbing the insulation were at risk of developing an asbestos-related illness.
Even though the Midland Railway Locomotive Works ceased operating, those who developed asbestos-related diseases long after working there are still entitled to compensation. We can help you bring a claim against the insurance company liable to secure the settlement you deserve.
Boilermakers and heating engineers
We have acted for employees of many businesses who operated as boilermakers in the region, including:
Babcock & Wilcox
Foster Wheeler International Combustion
John Brown Boilermakers Ltd
Rolls Royce Industrial Power (India) Ltd
Asbestos was commonly used as an insulator. The men and women who used it were at significant risk of exposure and developing an asbestos-related disease. It has resulted in recent asbestos claims in Nottingham, Derby and the wider region by former boilermakers and engineers.
Local councils
We have acted for many individuals employed by local councils in the East Midlands who were exposed to asbestos on construction sites and housing estates who subsequently contracted asbestos diseases. These include: Joiners, Plumbers and Electricians.
Our Chesterfield office opened in July 2017 to assist residents of the town and the wider East Midlands region with their cases focused on asbestos-related diseases. Leigh Day partner Helen Ashton leads the office. Meetings can be arranged by appointment. Helen qualified in 1998 as a solicitor and has specialised in cases to do with asbestos-related illnesses and mesothelioma since 2003.
Helen is an expert in her field as a Senior Litigator with The Association of Personal Injury Lawyers (APIL). She also holds specialist accreditation for Asbestos Disease claims – making her one of the few lawyers able to assess other solicitors applying for specialist accreditation.
Contact Leigh Day Speak to Helen Ashton about your asbestos-related disease in the East Midlands. We can also arrange to visit you at home or in hospital if you would prefer. Call 01246 386388 Email her at hashton@leighday.co.uk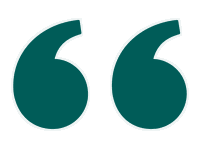 "Helen Ashton is 'absolutely first-rate and is particularly good with clients.'"
Contact our East Midlands team
Helen Ashton
Partner
Leading Derbyshire, Yorkshire and East Midlands mesothelioma lawyer
Patrick Walsh
Partner
Patrick has specialised in asbestos related disease claims throughout his career