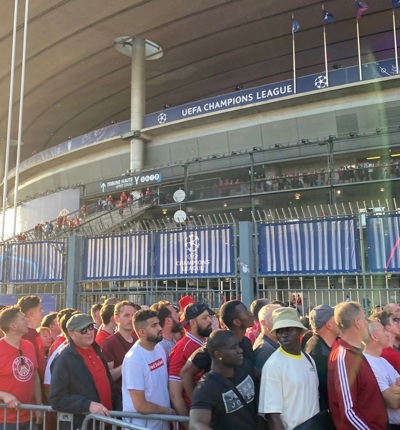 Law firm representing hundreds of Liverpool FC fans say UEFA refund scheme does not go far enough
Leigh Day has confirmed that UEFA's announcement of a special refund scheme following the 2022 Champions League Final will not impact the legal action it is pursuing on behalf of fans.
Today, Tuesday 7 March, UEFA said refunds will be available to all fans including those who: purchased tickets for gates A, B, C, X, Y and Z (where the most difficult circumstances were reported); were not able to enter the stadium before the scheduled kick-off or couldn't access the stadium at all; purchased accessibility tickets (and their accompanying persons).
This means that all 19,618 tickets allocated to Liverpool FC are eligible for refund. Refunds are also available to Real Madrid and neutral fans who meet the criteria.
Nearly two weeks ago, Leigh Day sent a formal letter before action, a step towards issuing litigation legal proceedings, to UEFA setting out the legal basis for the action on behalf of more than 900 clients.
Join the Stade de France claim
Clare Campbell and Jill Paterson, Leigh Day partners representing fans in the claim against UEFA, said:
"Leigh Day has always said that what is required here is more than a ticket refund. UEFA did not just ruin the biggest event in the football season, people were injured and traumatised and any compensation needs to reflect that.
"We will be pushing ahead with our legal claim to seek appropriate compensation for our clients, and await an urgent reply to a letter of claim that we have sent to UEFA setting out the legal basis for the action."