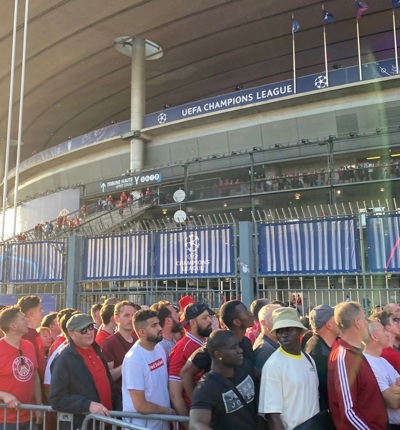 Leigh Day escalates legal claims against UEFA on behalf of more than 800 Liverpool fans
Lawyers representing Liverpool FC supporters who suffered physical and psychological injury at the 2022 Champions League final have taken the next step in legal action against UEFA.
Posted on 24 February 2023
Today, the firm has sent a formal letter before action, a step towards issuing litigation proceedings, setting out the legal basis for the action. Claims will be bought in the High Court in Liverpool.
Leigh Day had previously written to UEFA to inform the association of the firm's involvement in the investigation and pursuit of claims after an independent review, published on Monday 13th February, concluded UEFA bears "primary responsibility" for the catastrophic organisational and safety failures that occurred at the Stade de France on 28th May 2022.
Leigh Day is bringing the group claim on the basis that UEFA failed to ensure a safe and secure environment for those attending and could owe a legal liability to those who suffered physical and/or psychological injuries.
In a joint statement, Clare Campbell and Jill Paterson, partners at Leigh Day, said:
"Since the publication of the report, UEFA has issued an apology to fans and has said it will be announcing a "special refund scheme", but we believe those who have suffered deserve more than the price of a ticket.
"For a lot of our clients, the reason they are part of the claim is about accountability and part of that is redress. Offering appropriate compensation is part of UEFA recognising the significant part it played in the chaos that unfolded at the 2022 Champions League final and the injuries and traumas that were suffered as a result."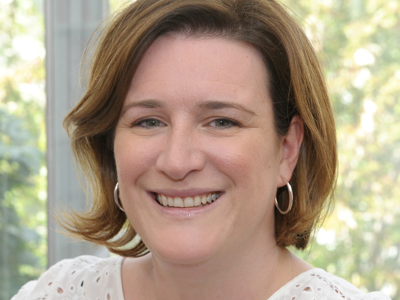 Jill Paterson
Jill Paterson is a renowned market leader in representing people who have been harmed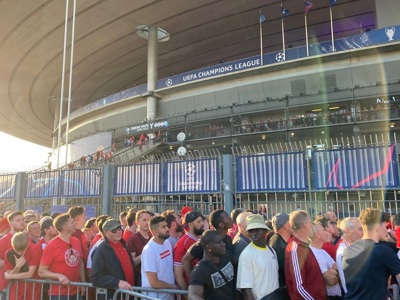 over 500
already signed up
Stade de France group claim
We are investigating a group claim legal action on behalf of Liverpool FC fans, and others, who attended the UEFA Champions League final at the Stade de France in Paris on 28 May 2022