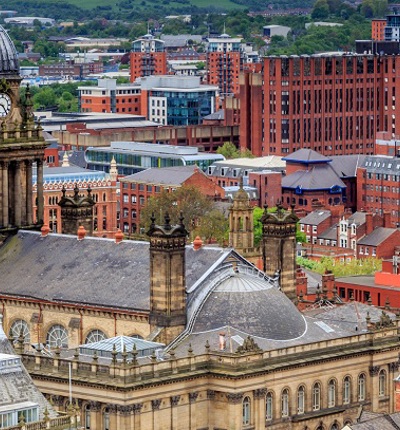 Law firm Leigh Day major Leeds expansion strengthens support for northern clients and charities
Law firm Leigh Day is continuing its northern expansion by moving into a larger office in a prime location in central Leeds. It will specialise in personal injury and medical negligence claims and allow for more face-to-face contact with northern clients and further support of local hospitals and charities.
Posted on 18 October 2023
Leigh Day, founded in 1987 by Sarah Leigh and Martyn Day, employs more than 800 people and is one of The Times' top 100 law firms. The firm has offices throughout the country and its latest expansion involves growing the team based in Leeds and relocating to a new, larger space in the city centre. The new Leeds office is over 10,000 square feet and is located on the eighth floor of 1 City Square, LS1 2AL.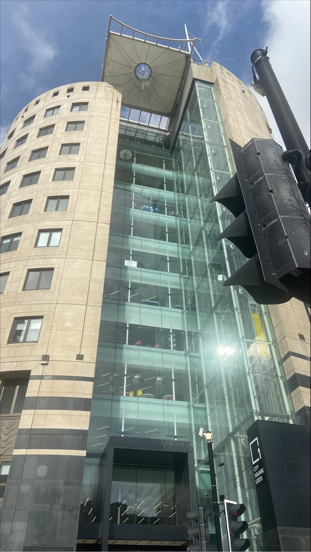 Image of the Leeds office
The office will allow for more face-to-face contact with northern clients, with a particular focus on personal injury claims such as catastrophic injury cases, product safety, asbestos claims, travel claims, cycling injuries and medical negligence claims.
Leigh Day sits on several national asbestos panels, such as SARAG, the Yorkshire and Humberside Asbestos Support group. The firm's asbestos claims team bring claims on behalf of those who have developed diseases such as mesothelioma as a result of asbestos exposure. The move to bigger offices will mean there is much more opportunity for northern clients with asbestos-related claims to meet their lawyers in person.
Leigh Day also supports Day One Trauma Support, a charity that helps those who have suffered severe injury through trauma with the challenges that they now face. Leigh Day staff members recently completed a 50-mile cycling challenge from the Northern General Hospital in Sheffield to the Leeds General Infirmary to raise funds for Day One.
Leigh Day recently sponsored a sculpture on the Leeds Bear Hunt, an art installation trail around the city to raise money for Leeds Children's Hospital. All 35 bear sculptures were put up for auction on 28 September, and Leigh Day bid on and won its sponsored bear, 'The Great Yorkshire Bear' in support of the Leeds Hospitals Charity. The bear sculpture will take pride of place in the new Leigh Day Leeds office, marking the law partnership's commitment to support local causes.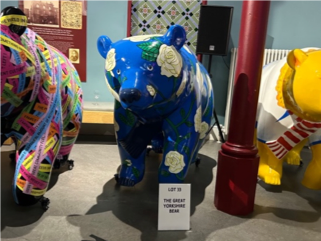 Image of 'The Great Yorkshire Bear'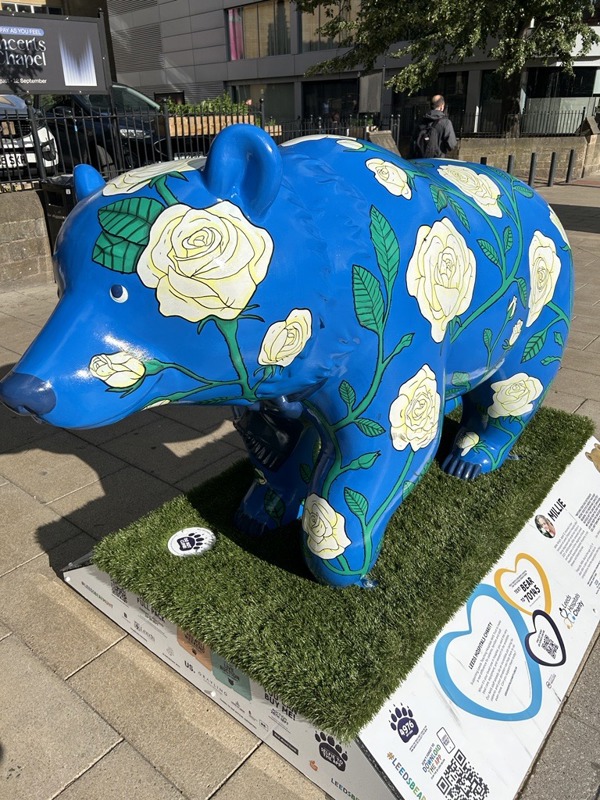 Image of 'The Great Yorkshire Bear' on a green surface
In addition to the Leeds Bear Hunt sculpture, Leigh Day is proud to have sponsored the 'Chambers of the Year award' category at the Yorkshire Legal Awards. The celebration of legal talent across Yorkshire and the awards ceremony took place on Thursday 5 October and the award sponsored by Leigh Day was won by Parklane Plowden.
Through northern-based cases, sponsoring local causes, and creating further partnerships in Yorkshire, Leigh Day hopes to become an established, active member of the Leeds Legal community.
Bethany Sanders, personal injury partner who heads the Leigh Day office in Leeds, says:
"I am proud to be part of the new Leeds office and I look forward to the positive work we will achieve through Leigh Day's expansion and celebrating with the legal community at the launch event later this month.
"I hope that we will continue to forge important relationships with northern hospitals, charities and support groups and help provide greater access to justice."
Matthew Westlake, senior associate solicitor in the medical negligence department in the Leeds office, says:
"I am thrilled to be part of this exciting new chapter in Leigh Day's history. The expansion of our team in Leeds will allow us to have greater accessibility to our Yorkshire-based clients and to provide even more support to local causes going forward."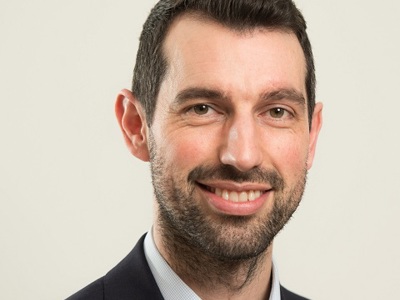 Matthew Westlake
Matthew Westlake is a senior associate solicitor in the medical negligence department.