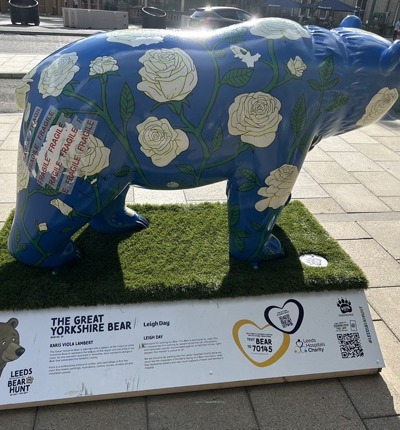 Leigh Day wins sculpture at Leeds Bear Hunt auction in support of Leeds Hospitals Charity
Law firm Leigh Day wins the bear sculpture they sponsored for the Leeds Bear Hunt, an art installation trail around Leeds city centre, to raise money for Leeds Children's Hospital.
Posted on 28 September 2023
The auction took place on Thursday 28 September 2023 at Leeds City Museum where all 35 bear sculptures were up for sale.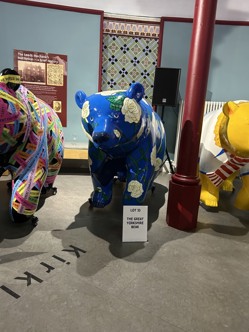 Leigh Day were successful in winning 'The Great Yorkshire Bear' sculpture, and they will display it at their newly opened Leeds office, which was set up in order to better support local hospitals and personal injury and medical negligence charities, and to reach more people in the North who need access to justice.
The money raised at the Leeds Bear Hunt auction will help support Leeds Children's Hospital to ensure that the highest level of clinical care can be provided. The auction can be attended either in-person or virtually.
As well as sponsoring a sculpture at the Leeds Bear Hunt, Leigh Day is sponsoring the 'Chambers of the Year Award' category at the Yorkshire Legal Awards, the winner of which will be announced at the ceremony on Thursday 5 October.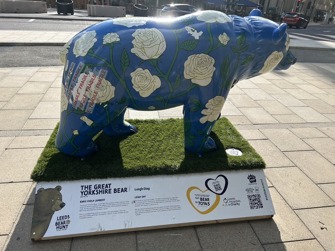 Bethany Sanders, personal injury partner who heads the Leigh Day office in Leeds, said:
"I am proud that Leigh Day got the opportunity to sponsor one of the sculptures at the Leeds Bear Hunt and that we will be able to continue to support Leeds Hospitals Charity by winning the bear. It is vital that Leeds Children's Hospital receives more funding so that the very best care can be provided to all the children receiving treatment.
"Through our Northern expansion and our base in Leeds, we will be able to support more individuals and healthcare charities and create greater access to justice."