Judge investigates "hundreds of deaths" of Ian Paterson patients
A judge will take over the investigations into hundreds of deaths of women who were treated by jailed breast cancer surgeon Ian Paterson.
It has been reported that the deaths of up to 650 women are affected by the announcement that Judge Richard Foster will continue the coroner's investigations into Ian Paterson's clinical work.
The inquiries by Judge Richard Foster could result in inquests being opened into the women's deaths.
It is reported that the deaths relate to breast cancer patients whose cancer tissue was not completely removed during surgery.
To date, 27 inquests have been opened and adjourned after West Midlands Police asked the Birmingham and Solihull Coroner to look at more cases when Ian Paterson was convicted and jailed for 15 years for 17 counts of wounding with intent and three counts of wounding. The sentence was later increased to 20 years.
Between 1997 and 2011, Paterson is known to have treated thousands of patients at Spire Parkway Hospital and Spire Little Aston Hospital in the West Midlands.
His trial in 2017 heard that he carried out "extensive, life-changing operations for no medically justifiable reason" on 10 patients between 1997 and 2011. It was suspected that there were hundreds of victims of Paterson's surgery and since his conviction, thousands of his former patients' cases have been reviewed.
It was announced this week that the appointment of a judge was necessary due to the "scale and complexity" of the Coroner's investigations into the cases of Paterson's former patients who had died of breast cancer.
The Coroner's service explained that the investigations are looking at two conditions before deciding whether there must be an inquest into the women's deaths:
Identify whether there appears to have been any culpable human failing or system failing in the medical management of the patient's breast cancer.
If so, establish whether, on the balance of probabilities, that failing has more than minimally, trivially or negligibly contributed to death.
The investigations will be completed early next year, then the inquests are expected to take place from autumn 2024.
Following Paterson's conviction, many of Paterson's former patients who received care in a private hospital were awarded sums administered by an official compensation scheme.
Leigh Day medical negligence partner Maria Panteli represents 16 women who were treated by Ian Paterson, either privately or in the National Health Service.
Maria believes that as it has become clear that hundreds of other women may have been victims of Paterson's negligence, so the scope for civil legal claims has widened.
Maria Panteli said:
"The scale of Ian Paterson's surgical negligence is becoming clearer and we believe that there may be legal routes to help women who believe they have been a victim. There may also be legal routes for the families of women who have died of breast cancer in the years after they had surgery conducted by Ian Paterson.
"If families get in touch with us, we can listen to their stories and establish if we can help."
Maria Panteli
Specialist medical negligence claims lawyer with particular interest in missed cancer claims.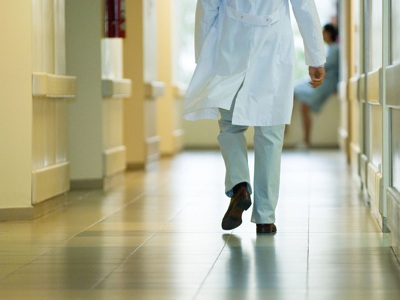 Breast surgeon Ian Paterson surgical claims
If you have been affected by the former breast surgeon Ian Paterson, you could claim for compensation today with Leigh Day.