Maria Panteli
Partner
Specialist medical negligence claims lawyer with particular interest in missed cancer claims.
Maria Panteli is a partner in the clinical negligence team and has specialised in this area of law since September 1999 when she joined Leigh Day as a trainee solicitor. Maria qualified in September 2001 and became a partner in April 2013.
Maria is committed to helping and supporting those who have suffered an injury as a result of medical negligence. Maria has a specialist interest in maternal health, injuries to mothers during child birth such as third and fourth degree perineal tears, cerebral palsy and stillbirth and neonatal deaths.
She also specialises in claims involving the delayed diagnosis of breast cancer, prostate cancer, oral cancer, cardiac cases and spinal injuries, but advises on a full range of clinical negligence cases.
She is co-author of the APIL Guide to Evidence published in March 2011.
Maria Panteli in the news
Women and bereaved families caught in NHS breast cancer misdiagnosis scandal could each get £1m payouts as IT glitch sees 270 die and 450,000 miss screening appointments in 10 years Mail online 3.5.18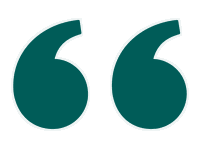 Maria Panteli whom I cannot praise enough for that rare combination of professionalism, care, respect and kindness that is hard to find in human beings let alone lawyers. The other incredible quality was her unerring sense of drive and focus. She never gave up and fought this case through to the end. She managed to keep her impeccable professionalism whilst expressing great empathy and kindness to me and my family throughout the whole process."
Ms W - client of Maria Pantelli
Legal expertise
Acting for a mother who suffered a fourth degree tear during childbirth.
Successfully securing £90,000 for a young women who suffered an undiagnosed third degree perineal tear during the birth of her first child.
Securing significant compensation for the parents of a baby who was stillborn.
Obtaining compensation for a woman whose baby died after her GP fitted her with a coil whilst she was pregnant. The woman was unaware that she was pregnant. The GP failed to do a pregnancy test before inserting the coil.
Settling a claim for a substantial five figure sum for the parents whose baby died following a traumatic vaginal delivery despite having been booked for a caesarean section.
Winning at trial and securing significant compensation for the child whose mother died following the delayed diagnosis and treatment of her breast cancer.
Securing £300,000 settlement for the widower whose wife died following the delayed diagnosis of her breast cancer.
Obtaining a substantial six figure sum for the delayed diagnosis and treatment of a degenerative spinal condition.
Acting for the family of a man who died from a cardiac arrest following the failure to admit him to hospital from his A&E attendance.
Representing a woman who suffered a delayed diagnosis of her oral cancer.
Memberships
Maria is an APIL accredited litigator, a member of AvMA and the Clinical Negligence, Brain Injury and Child Injury Special Interest Groups of APIL. Maria speaks Greek and is a member of the Rizokarpasso Association, which is a charity working towards protecting the human rights of the enclaved in the occupied part of Cyprus.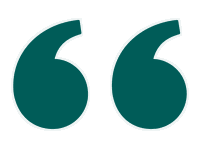 Through this incredibly difficult and tumultuous time you've provided us with a real sense of reassurance, that V's case was being handled in a supportive and professional manner."
Ms D and Mr B - clients of Maria Pantelli