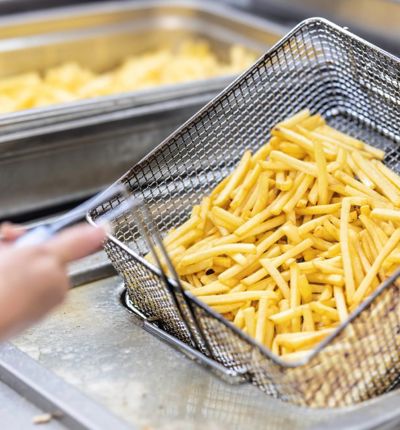 Former McDonald's employees call on fast food giant to take accountability for creating an "unsafe working environment" ahead of Alistair Macrow's questioning in Parliament
Former McDonald's workers hope that legal action against the fast food giant will lead the company to put measures in place to protect their young staff.
Posted on 14 November 2023
Last Thursday law firm Leigh Day launched legal action against McDonald's on behalf of its clients in what is believed to be the first 'MeToo' group action in the UK.
The legal action has come off the back of a BBC investigation which uncovered allegations of "a toxic culture of sexual assault, harassment, racism and bullying".
McDonald's CEO of UK and Ireland, Alistair Macrow said that following the BBC's investigation in July, he "immediately ordered measures to address critical areas".
He will be questioned by the Business and Trade Committee on Tuesday, 14 November. The meeting is expected to start at 10am and the committee will also hear from trade unions as well as see written evidence submitted by McDonald's workers.
Ed was 16 when he started working at a branch of McDonald's in the South of England this year.
He claims a senior manager made sexual innuendos and repeatedly asked him for sex.
He said:
"I believe McDonald's as a company and their franchises need to be held accountable for the allegations made by young staff, who are often in their first jobs.
"In my case I was exposed to a working environment which was rife with discrimination: homophobia, racism, ableism, xenophobia and harassment, something I witnessed and of which I was a victim. I am hoping that by bringing a legal claim, McDonald's will be forced to make changes to their working practices and put in measures to protect their young staff. My experiences at McDonald's led to a serious mental health crisis for me. I want to ensure that no other young employee at McDonald's is exposed to working practices which might cause them these types of issues. No one should have to fear their workplace and have to suffer the same feelings I suffered while working, and after working, for McDonald's. Simply put, McDonald's needs to do better for its young staff and it needs to use my experience as an opportunity to grow as a company. They could easily allocate more resources to provide safeguarding and training for their employees."
Another Leigh Day client, who we have called Rachel, said she tried to report the sexual harassment she experienced while employed by McDonald's via email, but did not receive a response.
Rachel was 17 when she worked at a McDonald's branch in Liverpool. In the space of just a few months, she says she witnessed male colleagues, most of whom were older, making bets on who could sleep with new starters, experienced a manager touching her on her bum and heard older male crew members making comments about her body.
She said:
"I'm hopeful that this legal action will prevent what has happened from happening to anyone else. In my experience, sexual harassment is was ingrained in the culture of McDonald's. There needs to be better training for staff to ensure these situations don't keep happening, particularly for managers who have a responsibility for young staff, and clear reporting systems in place for when things go wrong."
Age discrimination claims are being brought against McDonald's because solicitors at Leigh Day consider the accusations being made against the restaurant's UK branches put the youngest employees at the biggest disadvantage.
Anyone who is aged 19 or under and working for McDonald's, or was aged 19 or under at the time they left the company, may be eligible to join the claim whether or not they have directly experienced harassment. This is because Leigh Day believes they could have been exposed to unsafe work practices which may have enabled a culture of inappropriate and unlawful conduct towards McDonald's younger staff.
Kiran Daurka, a partner in the Leigh Day employment team, said:
"Despite the many allegations that the BBC investigation uncovered, it appears that only a few cases have previously been brought against McDonald's in the Employment Tribunal, and many of those did not reach a full hearing, which means claims were withdrawn and may have been settled. This disconnect between the number of complaints and the number of claims suggests that individuals may not be enforcing their rights. There are myriad of reasons that could explain this: cost of legal advice, a limited knowledge of their rights, lack of confidence in being believed, a feeling of shame, working under a zero hours contracts and not wanting to rock the boat in case you lose shifts.
"This is why Leigh Day believes group action is vital. Bringing a claim as part of a group, with the support of a legal team acting on a "no win, no fee" agreement, removes these access to justice issues for young workers who are unlikely to be in a union and may not have money to fund legal advice.
"MeToo is a powerful social movement that has brought about high-profile individual cases but, even then it took a number of women to come together to amplify each other's voices with similar stories about the same person. It is a collective voice that we are amplifying in these claims. As a group, our clients can stand together, and together the individual experiences paint a picture of a culture making it harder for McDonald's to hide behind any rhetoric that poor conduct is as a result of one bad apple and not a more widespread issue of unsafe work practices."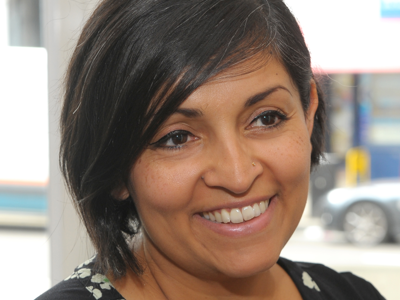 Kiran Daurka
Kiran has acted for a range of individuals advising on all aspects of employment law.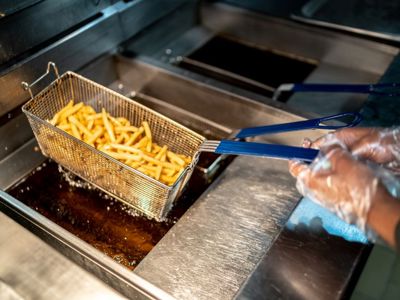 McDonald's staff subject to sexual harassment in a toxic workplace, according to BBC investigation
More than 100 current and recent McDonald's workers have told the BBC about a toxic culture of sexual assault, harassment, racism and bullying at the fast-food restaurants' UK outlets.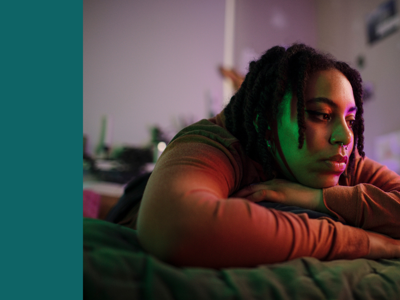 McDonald's faces legal action amidst widespread harassment allegations
Law firm Leigh Day has launched group legal action against fast food giant McDonald's after the BBC revealed allegations that crew members working for the fast-food giant "were being groped and harassed almost routinely".