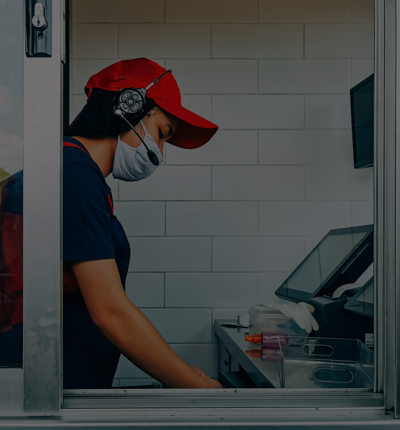 McDonald's faces legal action amidst widespread harassment allegations 
Law firm Leigh Day has launched group legal action against fast food giant McDonald's after the BBC revealed allegations that crew members working for the fast-food giant "were being groped and harassed almost routinely". 
Posted on 09 November 2023
Since details of the BBC investigation were made public, Leigh Day has been contacted by McDonald's crew members who have instructed the firm to start legal action on their behalf.

In response to the BBC's investigation, McDonald's said it had "fallen short" and "deeply apologised" adding that there was "simply no place for harassment, abuse, or discrimination" at the company.

Leigh Day believes that junior crew members and staff at McDonald's could be entitled to bring claims, whether or not they have directly experienced harassment, because they could have been exposed to unsafe work practices which may have enabled a culture of inappropriate and unlawful conduct towards McDonald's young and less experienced staff.
One Leigh Day client, who we have called Rachel, said she tried to report the sexual harassment she experienced while employed by McDonald's via email but did not receive a response.

Rachel was 17 when she worked at a McDonald's branch in Liverpool. In the space of just a few months, she says she witnessed male colleagues, most of whom were older, making bets on who could sleep with new starters, experienced a manager touching her on her bum and heard older male crew members making comments about her body.

Any McDonald's crew members and staff aged under 20 are eligible to join the legal action and, if the claim is successful, could be entitled to compensation. The firm is acting on a 'no win, no fee' basis which means clients do not have to pay any legal fees unless compensation is awarded.

McDonald's is one of the UK's largest private sector employers. The fast-food giant has more than 170,000 people working in 1,450 restaurants. Their website states that the average age of its employees is 20 and that they are "one of the biggest providers of first-time jobs in the UK".

Allegations of sexual harassment at McDonald's first surfaced in the UK five years ago when the Bakers, Food and Allied Workers Union (BFAWU) says it received 1,000 complaints from crew members.

Responding to the recent BBC investigation, Alistair Macrow, chief executive of McDonald's UK & Ireland, said: "We will investigate all allegations brought to us, and all proven breaches of our code of conduct will be met with the most severe measures we can legally impose, up to and including dismissal."

Rachel said:

"McDonald's has a workforce that is predominantly really young, and I feel like if you're a manager working with staff who are mostly under 18, then you should have to have to go through some sort of background checks.

"This is a national issue, even beyond that, there's also been cases I've heard about in America around sexual harassment, so McDonald's needs to be doing more to tackle the issue. There needs to be better training. Most of the training is done online so you can just click through without paying much attention.

"For me, taking legal action is an important way to raise awareness of the issues at McDonald's so that people who are thinking of applying to work at McDonald's are aware before they go into the job. I didn't know before I started but now, I'm aware of how far spread the problem is."

Kiran Daurka, a partner in the Leigh Day employment team, said:

"It is clear that the McDonald's empire relies upon a young and inexperienced workforce, and it is vital that they have a safe place of work. Some of the stories reported by the BBC and some of the stories that we have been told directly of sexual abuse and harassment are disturbing.

"Young crew members, many of whom will be in their first job, are unlikely to know what steps to take when they feel physically or psychologically unsafe at work.  It is our view that they have recourse to legal action.

"Individual claims for harassment are difficult to bring because it can be very hard for young people to know what to do or where to turn for advice. This is a barrier to justice for those impacted by unsafe work practices and we hope that a collective approach will help to overcome that barrier. By progressing legal action as a group claim, we can provide young crew members with a collective voice, making allegations harder for McDonald's to ignore. This is a real opportunity for workers to hold McDonald's accountable and bring about change in its work environment for young people."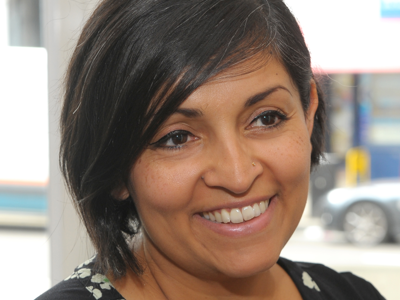 Kiran Daurka
Kiran has acted for a range of individuals advising on all aspects of employment law.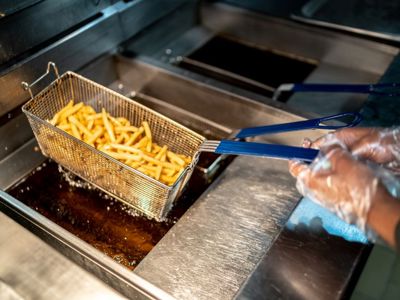 McDonald's staff subject to sexual harassment in a toxic workplace, according to BBC investigation
More than 100 current and recent McDonald's workers have told the BBC about a toxic culture of sexual assault, harassment, racism and bullying at the fast-food restaurants' UK outlets.