Barbados' ambassador to CARICOM delivers keynote address on Reparations at Leigh Day
Barbados' ambassador to CARICOM, David Comissiong, delivered a keynote address on the case for Reparations for the Trans-Atlantic enslavement of Africans at a reception hosted by the Reparations team at law firm Leigh Day.  
Posted on 14 November 2023
At the third Reparations event co-hosted by Leigh Day in 2023, Mr Comissiong, who is largely regarded as one of the most important proponents for Reparations in his region, told an audience of 80 academics, activists, policy makers, lawyers and journalists that a tremendous injustice was done which requires acknowledgement, an apology and repair of the damage.
 
The author of the acclaimed, Healing of the Nation: The case for Reparations in an era of recession and re-colonisation, explained that the whole basis of the idea that slavery was legal was based on the notion that Africans were not humans because if they were human and you enslaved them, you would be committing a crime under English law.
 
Mr Comissiong, who works closely with Mia Motley, Barbados' prime minister, and head of CARICOM's Prime Ministerial Sub-Committee on Reparations for Native Genocide and Slavery, explained that no legislative body can transform human beings into something other than human beings, it is a factual absurdity and there is a principle of law that legislative facts that are factually absurd are null and void.
 
The event was hosted by Leigh Day's head of immigration and asylum, Jacqueline McKenzie, who also told the audience that we are living in an era where demands for reparations are heightening globally and the matter has become critical as those nations and communities affected by the transatlantic system of the enslavement of Africans continue to suffer from the consequences of that system. She said what we want is the end to the inequality that persists this day that regards some people as lesser than others.
 
Mr Comissiong's address was followed by remarks by Professor Olivette Otele of the School of Oriental and African Studies (SOAS), Professor Robert Beckford of the University of Winchester.
 
Jacqueline McKenzie said: 
 
"David explored the history of laws and codes pertaining to slavery, concluding that there's no basis in law, or otherwise, for those who benefited to contend that slavery was legal and consequently, that any claim for Reparations must necessarily fail.  
 
"Leigh Day has been working on Reparations in many ways, over decades. Its most notable victory is that of the Mau Mau cause and in 2013, the firm embarked upon discussions with CARICOM leaders about their demands for Reparations. I'm delighted to be leading the resumption of these talks at a time when the demands have intensified, and as families, institutions and countries who have enriched themselves from the system of enslaving Africans, acknowledge that a debt is due."
 
Both Jacqui and Mr Comissiong have been invited by the President of Ghana to a conference on Reparations being held this week in Accra. Heads of states from the CARICOM region and Africa will develop their proposals and methodologies for seeking Reparations.
Together with Bell Ribeiro-Addy MP for Streatham and chair of the All-Party Parliamentary Group (APPG) on Reparations, Leigh Day organised a Reparations event at the House of Commons in May 2023 and sponsored the APPG's international conference on Reparations in October.
 
The Leigh Day Reparations team also includes Frances Swaine, Nath Gbikpi, and Walker Syachalinga.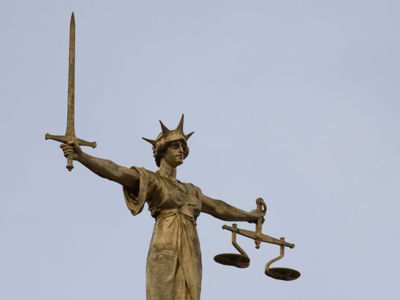 Reparations for the Trans-Atlantic slave trade: is there a legal basis for a claim?
Is there a legal basis for a claim for reparations on the Trans-Atlantic slave trade? Leigh Day, in partnership with Bell Ribeiro Addy MP, Chair of the All-Party Parliamentary Group (APPG) on Afrikan Reparations, hosted its first event to address the question in May 2023.