Appeal for information about struck-off osteopath Stephen Blinman
A former patient is appealing for witnesses that may assist Leigh Day with their investigation.
An appeal for witnesses is being made on behalf of a former patient of the Libra Chiropractic Clinic in relation to allegations of professional misconduct and inappropriate sexual behaviour by Mr Stephen Blinman, an osteopath and chiropractor who was previously a member of the clinic's staff team.
The former patient made a complaint about Mr Blinman's conduct to the regulator for osteopaths, resulting in the removal of his registration with the General Osteopathic Council in April 2023. The Professional Conduct Committee of the General Osteopathic Council found that Mr Blinman groomed the patient in order to enter into a sexual relationship with her, and that he caused her harm.
Now the former patient has instructed Leigh Day solicitor Catriona Rubens who has issued an appeal for witnesses in connection with her legal investigations.
Leigh Day solicitor Catriona Rubens said:
"I am pleased that the General Osteopathic Council upheld our client's complaint and rightly found that she had been groomed by Mr Stephen Blinman when she was vulnerable. Osteopaths are healthcare professionals who owe their patients a duty of care to manage boundaries and act in their best interests. Mr Stephen Blinman abused his position of trust and authority towards our client, who now has to live with the effects. We welcome any information or evidence that members of the public may have about Mr Stephen Blinman's practice."
If any witnesses, former patients, or staff have information about Mr Blinman's practice that may assist Leigh Day with their investigation, please contact Catriona Rubens on 020 7650 1201 / crubens@leighday.co.uk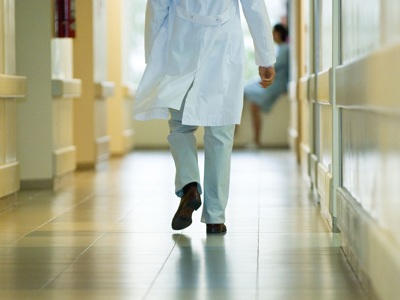 Compensation secured for sexual assault victim of Dr Manish Shah
A woman who was repeatedly sexually assaulted by her GP, Dr Manish Shah, under the guise of legitimate medical examinations, has secured compensation from his former medical practice.