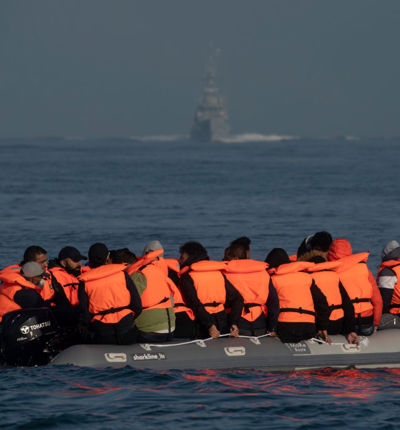 Refugees Channel pushbacks policy halted after campaign by Freedom from Torture
The Home Office has abandoned its policy of turning back migrant boats in the English Channel following a campaign by human rights organisations.
Just days before the policy was to be challenged in the High Court in applications for judicial review brought by Freedom from Torture, Care4Calais, Channel Rescue and the Public and Commercial Services Union, Home Office lawyers announced that the policy has been withdrawn.
Freedom from Torture says the climbdown is a direct result of its five-month legal campaign in which it launched the judicial review process in December 2021.
It comes as the Nationality and Borders Bill reaches its final stages in Parliament where the House of Lords has twice rejected parts of the Bill that would criminalise refugees arriving in the UK without a visa. Priti Patel and Home Office staff had repeatedly insisted that there was a legal basis for the pushback policy despite introducing express powers to turn back boats in the Nationality and Borders Bill.
The four Claimants in the judicial review argued that the policy to redirect boats carrying refugees back into French territorial waters is unlawful.
Freedom from Torture argued that it has no legal basis in domestic law; it authorises, approves or sanctions unlawful conduct by those tasked with carrying it out; and it contravenes the 1951 Refugee Convention, Articles 3 and 4 of the European Convention on Human Rights, and the common law duty to afford an immigrant a proper hearing and the duty to undertake a reasonable inquiry. Freedom from Torture also argued the policy was unlawful because it sanctions conduct which is inconsistent with the duty to have regard to the best interest of a child under section 55 of the Borders, Citizenship and Immigration Act 2009, and because it failed to comply with the requirement to publish a policy which affects the rights of individuals.
Freedom from Torture, represented by law firm Leigh Day, wrote to Home Secretary Priti Patel in November 2021 asking her to withdraw the policy which would involve Border Force operatives using jet skis to turn around small boats and direct them back to France.
In December they applied for permission for judicial review of the policy and the application was due to be heard in a three-day hearing starting Tuesday 3 May 2022.
Following this week's communication from the Home Office, Sonya Sceats, Chief Executive of Freedom from Torture, said:
"This momentous climbdown by the government shows that change is possible when we come together. But we should never have had to take this government to court in order to defend the sanctity of life – it is scandalous that it reached this point.
"This victory is one more nail in the coffin of a toxic anti-refugee ideology, embodied by the Nationality and Borders Bill which this government is still desperately trying to railroad through Parliament despite the principled objections of the House of Lords. We won't stop until this whole agenda of hate politics has been vanquished.
"Britain is at a crossroads where people must choose whether to follow a government that has lost its way on the most basic questions of morality. The incredible outpouring of support for refugees we are seeing shows that the public does not want to live in a country that sends people fleeing torture and war to camps in Rwanda."
Leigh Day partner Tessa Gregory and solicitor Carolin Ott, who together represented Freedom from Torture, said:
"It is not at all surprising that the Home Secretary has at the eleventh hour, at the door of the Court, abandoned her policy of pushing migrant boats back across the Channel.
"The policy should never have seen the light of day: it is inhumane, it poses a serious risk to life and limb and, as our client Freedom from Torture and others would have argued in court, it is plainly unlawful."
Freedom from Torture is represented by Tessa Gregory and Carolin Ott of Leigh Day who instructed Raza Husain QC of Matrix Chambers, Jason Pobjoy and Gayatri Sarathy of Blackstone Chambers and Sarah Dobbie of 5 Essex Court.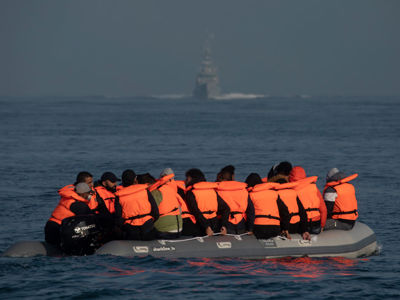 Freedom from Torture issues legal challenge to Home Office refugee boats 'pushback' policy
Freedom from Torture has filed its legal challenge against the Home Office policy of turning back migrant boats in the English Channel.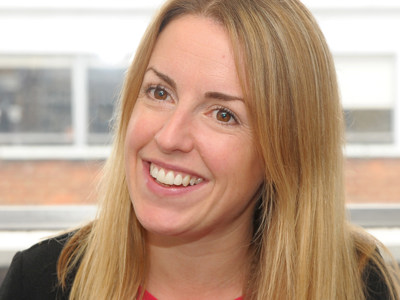 Tessa Gregory
Tessa is an experienced litigator who specialises in international and domestic human rights law cases