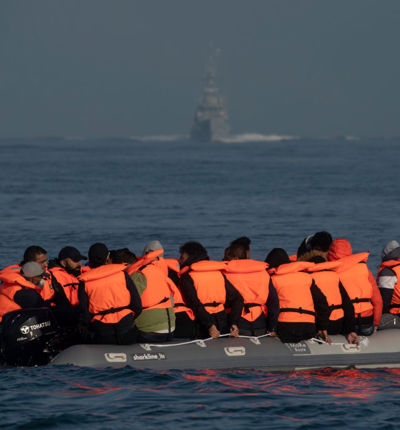 Freedom from Torture issues legal challenge to Home Office refugee boats 'pushback' policy
Freedom from Torture has filed its legal challenge against the Home Office policy of turning back migrant boats in the English Channel.
Posted on 12 December 2021
The human rights campaign group has applied for permission for judicial review of the policy which involves redirecting boats carrying refugees back into French territorial waters.
Freedom from Torture
claims the policy is unlawful: it has no legal basis in domestic law; it authorises unlawful conduct by those tasked with carrying it out; and it contravenes the 1951 Refugee Convention and Articles 3 and 4 of the European Convention on Human Rights. The action is one of several legal challenges to the policy which are expected to be lodged against the Home Office. 
The charity, represented by law firm Leigh Day, wrote to Home Secretary Priti Patel in November, asking her to withdraw the policy and disclose various documents. Under the judicial review pre-action protocol, Home Office lawyers should have responded substantively within 14 days, by Tuesday 30 November. Instead, on 6 December, the Home Office provided disclosure of documents relating to the policy but refused to provide a substantive response to the grounds of the challenge set out in Freedom from Torture's pre- action letter, merely asserting that the proposed grounds are unarguable and that any claim would be firmly resisted. Following a review of the disclosed documents, Freedom from Torture decided to issue proceedings without further delay given the risk to life posed by the pushback policy and their view that it is plainly unlawful. 
In the application for judicial review, filed on Wednesday 8 December, Freedom from Torture explains its challenge to the pushback policy which emerged in reports on 9 September 2021 that the Home Secretary had "approved plans to turn away any boats illegally carrying migrants" and had "authorised Border Force officials to use the new tactic". Images and footage taken in the English Channel four days later showed Border Force drills for the tactic, using jet skis to turn around small boats and direct them back to France. In late October, Priti Patel told the House of Lords Justice and Home Affairs Committee that extensive work had taken place on the policy, with further reports suggesting that pushbacks would only take place following an assessment of boats by drones to assess their vulnerability and after confirmation that a French vessel would be available and willing to escort the boat back into French waters. 
Priti Patel and Home Office staff have repeatedly insisted that there is a legal basis for the pushback policy despite introducing express powers to turn back boats in the Nationality and Borders Bill on the basis that there is no such current legal power.  
Freedom from Torture argues that the following are grounds for judicial review:
The pushback policy has no legal basis: The immigration enforcement powers relied on by the Home Secretary as set out in the 1971 Immigration Act (as amended) do not authorise pushbacks. The powers can only be exercised where there are reasonable grounds to suspect that an offence assisting unlawful immigration has been committed and are limited to stopping a ship, boarding a ship and/or requiring a ship to be taken to a port in the UK. It does not provide any power for an officer to take action to require a ship to leave UK waters. The Home Secretary's contention that a power to push back boats is implicit in the word 'stop' is plainly wrong and contrary to the express reassurance given by the Government in 2015 that the powers were not intended to authorise pushbacks.
The pushback policy is unlawful because it authorises or approves unlawful conduct by Border Force officers, who do not have power under the 1971 Act to divert boats.
The pushback policy is unlawful by operation of s.2 of the Asylum and Immigration Appeals Act 1993 which provides that nothing in the Immigration Rules shall lay down any practice which is contrary to the 1951 Refugee Convention and/or because it is incompatible with Articles 3 and Article 4 of ECHR. It contravenes these provisions because it allows asylum seekers to be sent to a third country without any individual assessment of: i) their potential entitlement to refugee status (in breach of the Refugee Convention); and/or ii) their risk of being sent back indirectly to a country where they will face torture and/or inhumane and degrading treatment (in breach of Article 3 ECHR)  and/or iii) the risk of re-trafficking (in breach of Article 4 ECHR)  
Sonya Sceats, Chief Executive of Freedom from Torture, said: 


"This cruel push-back policy is Boris Johnson's latest attempt to rip up the rule book that keeps all of us safe. We should not need to launch a legal challenge to force this government to recognise the sanctity of life.
"We know from our work with torture survivors that people seeking safety usually have no choice but to travel without obtaining prior permission, whether it's because they come from a country where they cannot apply for a passport or because the UK will not grant visas for people claiming asylum.
"The tragic deaths in the Channel last month underline how dangerous this policy would be. We urgently need a new approach that protects those seeking safety on our shores in a way that is compassionate, fair and effective." 
"There is no basis in domestic law for UK border officials to intercept and turn back boats in the Channel and the policy places the UK in breach of its obligations under the Refugee Convention and Human Rights Act. In light of the risk to life arising from any use of the policy - and given that more than 25,000 people crossed the Channel to the UK so far this year - we have filed Judicial Review proceedings against the Home Secretary which ask the Court to declare the pushback policy unlawful."
Freedom from Torture is represented by Tessa Gregory and
Carolin Ott
of Leigh Day who instructed Raza Husain QC of Matrix Chambers, Jason Pobjoy and Gayatri Sarathy of Blackstone Chambers and Sarah Dobbie of 5 Essex Court.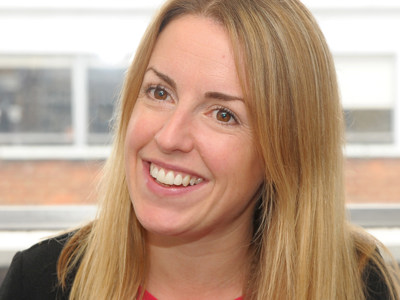 Tessa Gregory
Tessa is an experienced litigator who specialises in international and domestic human rights law cases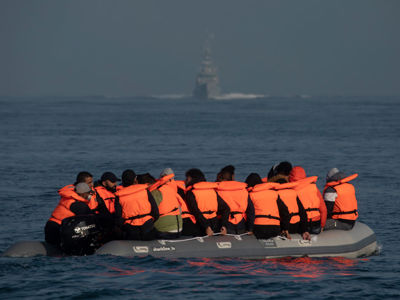 Legal challenge to Priti Patel's policy of sending small boats in Channel back to France
Campaign group Freedom from Torture (FfT) has launched a legal challenge to the Home Secretary Priti Patel's policy of turning around small boats and diverting them back into French territorial waters.