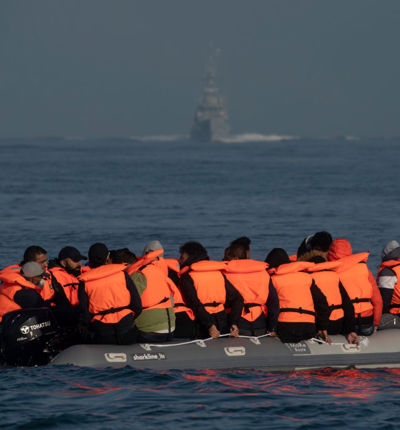 Legal challenge to Priti Patel's policy of sending small boats in Channel back to France
Campaign group Freedom from Torture (FfT) has launched a legal challenge to the Home Secretary Priti Patel's policy of turning around small boats and diverting them back into French territorial waters.
Posted on 18 November 2021
The announcement comes as Ms Patel has blamed the European Union's open borders for spurring a "mass migration crisis" in the Channel.
Freedom from Torture provides specialist support to survivors of torture, many of whom are asylum seekers and refugees, contends that the "turn-back" policy has no legal basis, authorises unlawful conduct by UK officials and is forbidden by the Refugee Convention.
 
It has written to Priti Patel under the judicial review pre-action protocol to ask her to withdraw the policy and to confirm that it will not be implemented. 
 
Steve Crawshaw, Director of Policy and Advocacy at Freedom from Torture, said: 

 "This government seems determined to blame everybody else in the world for the consequences of its own inhumane policies, instead of taking responsibility for its own refusal to provide safe routes. - Boris Johnson says he wants a pushback policy which we believe is unlawful and will likely lead to deaths in the Channel.
"As an organisation working with survivors of torture who have no choice but to travel this way, we are determined to challenge that policy because it is both morally and legally indefensible. Wherever we come from, we all have a right to feel safe."
Analysis in a report from the Refugee Council week, using Home Office data and requests under freedom of information laws, suggests nearly two-thirds of initial decisions made in the 18 months to June 2021 would have resulted in refugee protection being granted – questioning the Home Office's narrative that the majority of people crossing the Channel are economic migrants.
 
FfT has been a vigorous campaigner against the Government's New Plan for Immigration and the Nationality and Borders Bill arguing that it is inherently anti-refugee and will punish many people fleeing from war and persecution for trying to seek safety here. 
 
In its letter to Ms Patel, FfT details reports from September 2021 that the Secretary of State had "approved plans to turn away boats illegally carrying migrants" and had "authorised Border Force officials to use the new tactic", albeit "in limited circumstances". It was reported that this "turn-back" policy would allow UK Border Force officials to force small boats carrying migrants away from UK waters and back into French waters. The Home Office confirmed that Border Force officials had been in training to enforce the tactics for months and footage confirmed that there had been drills on jet skis to turn round small vessels and direct them back to France. 
 
The Immigration Act 1971, Modern Slavery Act 2015, and the Policing and Crime Act 2017  set out the enforcement powers available to immigration officers, enforcement officers, and constables in relation to ships in England, including the power "to stop, board, divert and detain". However, Fft says the laws do not confer any power to forcibly require a ship to leave UK waters and return to French waters and the 'turn-back' policy therefore has no legal basis.
 
FfT argues that the policy is unlawful as it has no legal basis and in directing UK officials to 'turn back' boats it authorises unlawful conduct. 
 
It also says the "turn-back" policy contravenes section 2 of the Asylum and Appeals Immigration Act 1993 which prevents practice that contradicts the Refugee Convention. The cornerstone of the Convention, in Article 33, says no state can return a refugee to a territory where his life or freedom would be threatened because of race, religion, nationality, his belonging to a social group or political opinion. And it is "well established" that the latter includes removal to a third country from which an individual may then be removed to the country where there is a real risk of the ill treatment.
 
FfT adds that it is widely recognised that "turn-back" policies breach a State's obligations under international maritime law, human rights law and refugee law. It says that in individual cases, the implementation of the "turn-back" policy is bound to result in violations of individuals' rights under Articles 2, 3 and/or 13 ECHR. 
 
In light of the urgency of the situation and the potential risk to life arising from any use of the policy, and given that more than 1,000 people crossed the Channel to the UK on 12 November alone, FfT, represented by law firm Leigh Day, has asked for a response to its letter within seven days, after which it will apply for permission for judicial review of the "turn-back" policy if no satisfactory response is received.
 
Leigh Day Partner Tessa Gregory said:
 
"Our client has written to the Home Secretary asking her to urgently withdraw the "turn-back" policy she purports to have adopted. There is no basis in domestic law for UK border officials to intercept and turn back boats in the Channel and any such policy would also place the UK in clear breach of its international obligations under the Refugee Convention." 
 
Freedom from Torture are represented by Tessa Gregory and Carolin Ott of Leigh Day, Sarah Dobbie of 5 Essex Court, Eleanor Mitchell of Matrix Chambers and Jason Pobjoy of Blackstone Chambers.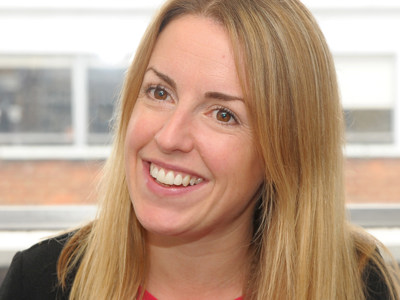 Tessa Gregory
Tessa is an experienced litigator who specialises in international and domestic human rights law cases