Family of Celia Marsh call for greater transparency and accountability throughout the food supply chain
The family of Celia Marsh have called for greater transparency and accountability throughout the food supply chain following the conclusion of the inquest into her death which found that a wrap that she ate which was marked as 'dairy-free' was contaminated with milk protein.
Posted on 22 September 2022
Senior Coroner Maria Voisin concluded that Celia Marsh died from anaphylaxis caused by the consumption of a wrap (known as a super-veg rainbow flatbread) that was contaminated with milk protein. Celia was not aware that the wrap contained milk protein. The wrap contained a product which was marked as "dairy-free coconut yoghurt alternative", but despite this it contained milk protein which was the cause of Celia's anaphylaxis. A product which is marked "dairy-free" should be, free from dairy. The contamination arose because an ingredient in the yoghurt called HG1 had become cross-contaminated with milk protein during it's manufacture. The manufacturer of the dairy free yoghurt had in its possession documents which flagged this risk but the risk was not passed on to its customers.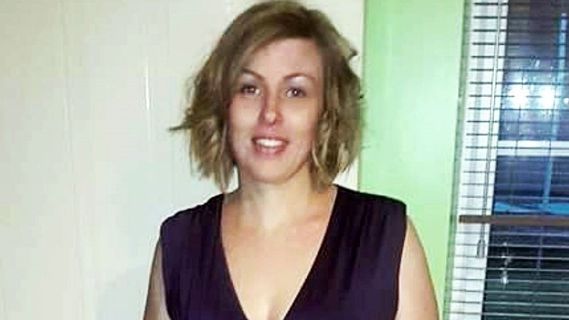 Celia Marsh.
Prevention of Future Deaths reports were also issued by the Senior Coroner to Food Standards Agency and the Royal College of Pathologists. The reports raise a number of actions that the Senior Coroner believes could prevent further deaths, including:
To the Royal College of Pathologists:


Stricter regulations for preservation of evidence for deaths involving suspected anaphylaxis, including:
Prioritisation of the post-mortem examination and taking of tissue and blood samples
Precautionary freezing of stomach contents
Seizing of hospital blood where the possibility of death due to anaphylaxis is raised.
To the Food Standards Agency (FSA):


Recognition that food allergen labelling and the public's understanding of certain words could potentially be misleading, such as "may contain", "free from" and "vegan"
Consideration should be given as to whether:
anaphylaxis should become an officially reported notifiable disease
a robust recording system for anaphylactic incidents should be implemented
a dedicated advice hotline should be created
obligatory product testing of all ingredients used in a supply chain for "dairy-free" and/or "free-from" products should be undertaken.
To the FSA and medical profession:


To improve public awareness of the development of food allergies in adulthood
To be made aware that continued regular exposure can reduce the risk of developing a cows milk allergy
Following the conclusion Celia's family said:
"Our mum Celia was our rock, she was the soul of our family. She wasn't just our, Mum, Wife, Daughter and Sister. She was a best friend to us all.
"She was the family. She was our world.
"We miss her every day and will always carry the unbearable pain of her loss. Never to share her love and laughter again, or to see her as the doting Nan she would have been.
"It is now almost five years since Our mum Celia was suddenly and tragically taken from us. She knew she had a serious food allergy. Because of that constant fear, Mum was extremely cautious in all she ate, checking every label – often triple checking – for dairy.
"On that terrible day she trusted the "dairy-free" labelling in the Pret a Manger store. But the vegan wrap had been contaminated with milk protein. The contents were poisonous to her and she collapsed in the street.
"We would like to thank all the first responders, bystanders and hospital staff who helped our mum Celia on the day she died – especially trained first aider Brendan Turvey, who cared for her at the scene.
"There are many lessons to be learned from our loss to prevent other families suffering as we do:
The woeful lack of testing in the food supply chain for products that claim to be dairy-free or free-from
The inconsistent use by food businesses of vague labelling such as "may contain" and "produced in a factory where…"
The failure of the healthcare system to help people with serious food allergies.
"We strongly support the recommendation that food-related anaphylaxis is officially registered as a notifiable disease. This would help save lives.
"Finally, we would like to thank the Senior Coroner for her verdict today and our amazing legal team of Jeremy Hyam, Hannah Noyce, and Leigh Day. The inquest has helped bring us closer to some answers.
"It is now clear to us that if Planet Coconut had passed on the warnings in their possession to Pret a Manger about the risk of cross-contamination, Mum would still be alive today. Mum's death, like so many other allergy deaths, was entirely avoidable.
"As a family we believe that action must be taken now by the food industry and the government. We need better testing, better labelling, and better healthcare to prevent other families having to carry the grief that we will always hold.
"Enough is enough."
Michelle Victor, Partner at law firm Leigh Day representing the family of Celia Marsh, added:
"The Marsh family have experienced agonising and stifling grief which no family should have to endure. After almost five years, the family now finally have some answers and an understanding of how and why they lost Celia, their beloved mother, wife, daughter and sister.
"The inquest heard that Planet Coconut had documents in their possession in the lead up to Celia's death which confirmed a risk of cross-contamination of milk. The evidence showed that the stabiliser, known as HG1, used in the manufacture of the dairy-free yoghurt was cross-contaminated with milk. This information was not passed on to Pret a Manger and had it been, Celia would be alive today.
"The UK needs transparency throughout the whole food supply chain, from beginning to end, to ensure that the consumers with allergies can confidently rely on product information provided to them.
"Allergies affect more than one in four people in the UK. Cow's milk allergy is recognised as a prominent killer. Celia developed her allergy to cow's milk in her 30s and an increasing number of people in the UK are developing severe allergies in adulthood.
"One death as a result of food related anaphylaxis is one death too many and the Government needs to take urgent action to protect the lives of those with allergies. We strongly support the call from Celia's family for the Government to implement urgent changes to protect the lives of those with allergies including:
Robust testing in the food supply chain to ensure "dairy free" or "free from" means exactly that
Standardisation of wording for precautionary allergen labelling throughout the food supply chain to avoid confusion
That anaphylaxis is officially registered as a notifiable disease to ensure prompt action is taken when serious or fatal food related anaphylaxis occurs
A thorough understanding of why people suffer with allergies and a well-resourced healthcare system is needed to help those with allergies."
The Marsh family were represented at the inquest by partner Michelle Victor and solicitor
Angela Bruno
and
their team
from law firm Leigh Day, alongside barristers Jeremy Hyam KC and Hannah Noyce from 1 Crown Office Row. Now the inquest has concluded the legal team at Leigh Day will advise the family on all legal avenues that may be available to them and against whom.
Background
Mother-of-five Celia died on 27 December 2017 following an anaphylactic reaction caused by the consumption of a super-veg rainbow wrap purchased from Pret a Manger. The wrap contained CoYo's dairy-free coconut yogurt alternative supplied by Planet Coconut.   Planet Coconut is the UK manufacturer and distributor of products developed by the Australia-based yoghurt company CoYo.
Celia's family told the inquest that she had "religiously" avoided dairy after she had a near-fatal reaction to a marshmallow bar a few months before her death. Celia's husband Andy told the court that she was very careful about checking food labels to ensure things were dairy-free and would not eat anything unless she felt sure it was safe. The inquest heard that she had been diagnosed with adult-onset cow's milk allergy.
The inquest heard that testing was not undertaken on the specific yoghurt that Celia consumed, but that testing by chemist Paul Hancock of subsequent samples of yoghurt used in other rainbow wraps found the presence of milk protein. Mr Hancock told the coroner: "I would expect there to be an absence of milk or milk products in something described as dairy-free."
Evidence at the inquest revealed that the possible source of contamination of the dairy-free coconut yogurt alternative used in the wrap was the HG1 stabiliser supplied by Tate and Lyle PLC.
Managing director of Planet Coconut, Bethany Eaton, told the inquest that she relied on verbal assurances from Henry Gosling founder of CoYo that the HG1 stabiliser product was dairy-free when she and her husband bought the licence to manufacture CoYo products in the UK. She told the inquest that despite the bags of HG1 stabiliser explicitly stating on the label that it was "manufactured in a factory that handles milk", Bethany Eaton believed that the HG1 stabiliser was being made in an allergen-free environment. At the time of Celia's death Planet Coconut did not test every batch of their final yoghurt product in order to substantiate their "dairy-free" claim.
Mr Gosling said in a statement read at the inquest that under the licensing agreement, Planet Coconut was obliged to ensure the HG1 stabiliser was dairy-free.
Guy Meakin, Interim Managing Director from Pret a Manger told the inquest that Pret a Manger would not have used the yoghurt in the wrap if there was even a slight risk it contained milk.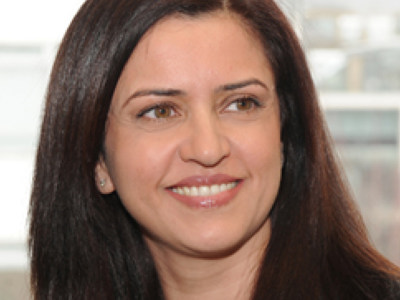 Michelle Victor
Michelle is a leading consumer rights lawyer and head of the food safety team in London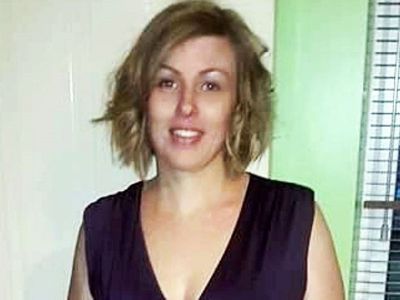 Pre-inquest review hearing into the death of Celia Marsh
A pre-inquest review (PIR) hearing regarding the death of Celia Marsh has been held at Avon Coroner's Court in Flax Bourton.