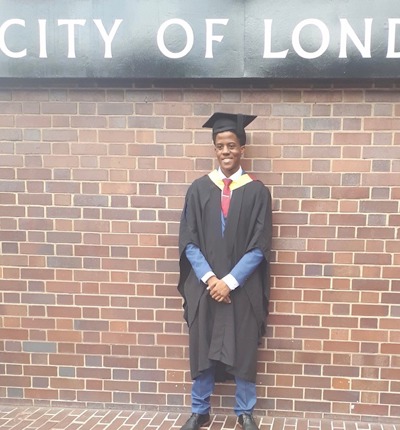 Evan Nathan Smith's parents settle claim and play key role in working to improve care for sickle cell patients
The parents of Evan Nathan Smith have settled a claim against North Middlesex Hospital in Edmonton where Evan died following a sickle cell crisis while he was a patient.
Posted on 21 November 2022
North Middlesex University Hospital NHS Trust admitted liability for failures that led to Evan's death in 2019.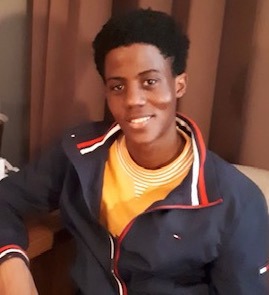 Betty and Charles Smith were represented by Leigh Day partner Suzanne White and solicitor Firdous Ibrahim who settled the claim on their behalf.

Suzanne and Firdous argued that there was a failure to recognise Evan was developing a sickle cell crisis by those treating him. The haematology team were only notified of Evan's deteriorating condition five days after he was admitted with a biliary infection, following a routine gall bladder procedure. Had Evan been referred to the haematology team much sooner, he would have been treated with a blood transfusion to manage his crisis and avoid his death.

Following the inquest, the Coroner considered a number of important recommendations to help improve the care of sickle cell patients such as flagging these patients on arrival to hospital via a sticker on the front of the patient's clinical or electronic records. Furthermore, whether patients with sickle cell should be managed holistically by the haematology team irrespective of treatment provided by other specialities as in Evan's case. 

Now Betty and Charles are playing a key role in the work of the Sickle Cell and Thalassaemia All-Party Parliamentary Group (SCTAPPG) on with which they became involved following the outcry caused by Evan's death.

Seven months later, in November 2021, the APPG published its key report No one's Listening which was welcomed for highlighting the failings that patients with sickle cell disease had faced in the NHS for many years. 

In its introduction, the report's authors state: 

"Evan was a young man with his whole life in front of him. The mistakes made in his treatment leading to his early and avoidable death brought into sharp focus the lack of understanding of sickle cell, the battles patients have to go through to get proper treatment and the terrible consequences which can come about as a result. Following the publication of the Coroner's report earlier this year, the APPG held three evidence sessions, hearing from patients, clinicians and politicians. We took evidence from a wide range of witnesses and received over a hundred written submissions. We are profoundly grateful to all who contributed. This report is a result of that evidence."

It said Evan's "shocking, tragic and avoidable death" was "just the latest in a long line of deaths and near misses among sickle cell patients. Further avoidable deaths among sickle cell patients will be inevitable unless action is taken and called for healthcare leaders to adopt improving sickle cell care as a key priority. 

Betty told the APPG that "sickle cell patients, particularly those with underlying conditions should not be moved around the hospital or placed in unsuitable wards with no access to oxygen or a nurse call bell. It would be ideal to have a dedicated sickle cell ward in hospitals".

She added: "Patients with sickle cell condition should be prioritised as a matter of urgency particularly where deadlines and timescales for procedures are specified in patients' records."

Betty said Evan's death was the result of "a lack of integrated and joined-up working within the medical teams caring for Evan. Medical teams should not work in silos when caring for sickle cell patients, rather in collaboration … to optimise outcomes for patients."

The APPG is now working with stakeholders to help deliver on the recommendations of the No one's Listening report.

Betty and Charles attend the quarterly meetings of the SCTAPPG and are looking forward to improvements in care for sickle cell sufferers. 

Betty and Charles Smith said:

"We are glad to be involved with the SCTAPPG and want to do anything we can to improve the care of people with sickle cell disease. Our son should not have died from this treatable disease and if we can do anything to change the way that sufferers still continue to be treated, our efforts will be worthwhile."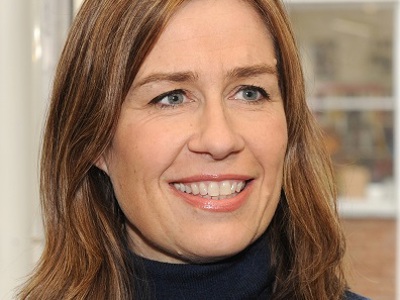 Suzanne White
Suzanne White is head of the medical negligence team and has specialised in this area of law since qualifying in 1999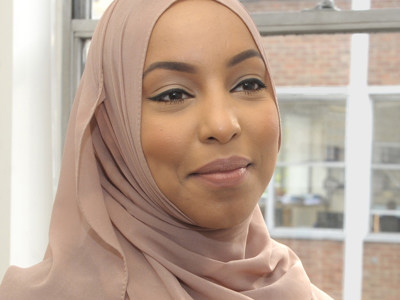 Firdous Ibrahim
Firdous Ibrahim is an associate solicitor in the medical negligence department.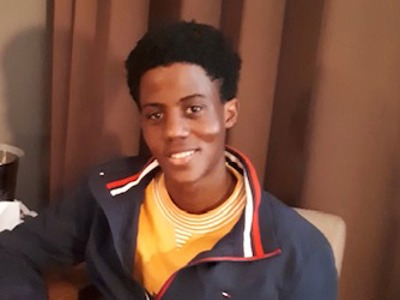 Inquest finds failure to appreciate sickle cell crisis symptoms in the death of 21-year-old Evan Nathan Smith
An inquest into the death of Evan Nathan Smith, 21, from Walthamstow, has concluded that his death was the consequence of a sickle cell crisis in a patient with biliary infection.