Firdous Ibrahim
Associate solicitor
Firdous Ibrahim is an associate solicitor in the medical negligence department.
Firdous is an associate solicitor working with Suzanne White in the clinical negligence department.
During her time at the firm Firdous has assisted partner Suzanne White on a variety of catastrophic claims including brain and spinal injuries, birth injuries, such as cerebral palsy, maternal death and other serious illnesses.
Firdous also works on cases representing families at inquests where close relatives have died because of negligent medical care.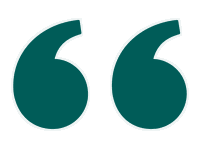 Much as nothing can bring our son back, we are however pleased you've managed to turn what would have been a disastrous settlement into one which would contribute to keep Evan's legacy alive and also help in the fight for better care for other sickle cell sufferers.
Legal expertise
Firdous studied at City University, London. She joined Leigh Day in 2017 after qualifying as a solicitor. As part of her training Firdous completed seats in clinical negligence and personal injury.
Firdous is also passionate about the rights of women in maternity services and is working with human rights charity Birthrights on their Inquiry into racial injustice in maternity care.
Key cases which Firdous has assisted on:
Assisting is securing compensation in excess of an eight figure settlement for a woman who suffered brain damage following surgery for Achilles tendon
Obtaining a six figure settlement for woman who suffered a brain injury after delayed diagnosis of bacterial endocarditis
Securing a six figure settlement for the family of artist Chris Gollon after errors following pancreatic cancer surgery contributed to his death
Obtaining a six figure settlement for woman who suffered life changing neurological injuries following late diagnosis of spinal epidural haematoma
Securing compensation for man who suffered a cardiac arrest and stroke following a coronary angiogram
Key inquests which Firdous has assisted on: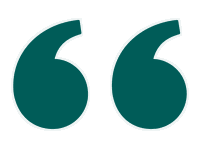 We can't ever give enough thanks to yourself, Clodagh, Firdous, and all your team who have worked and fought so hard over the years to hold those accountable for what they have done to Sophie. Emma and I are both in awe of you all, and also very humble and privileged that you all went above and beyond for our family, especially Sophie. I don't think any words could convey how much this family is forever thankful, grateful, and in your debt for what you have done for us all, but I hope you take both pride and great comfort from what you have done for us. Thank you
Firdous Ibrahim in the news
Nine-year-old boy with a ruptured appendix died just days after he was discharged from hospital with ibuprofen, coroner hears Mail online 5.10.23
Pre-inquest review into the death of nine-year-old Dylan Cope Wales 247 1.10.23
Membership
Firdous is a member of the Association of Personal Injury Lawyers (APIL) and the Spinal Injuries Association (SIA). Firdous is also a Compass mentor for the Tony Blair Institute for Global Change