DWP system of corresponding with blind benefits claimants will be challenged in High Court
A blind self-employed worker will challenge the Department of Work and Pensions (DWP) in the High Court over its persistent failure to communicate with him in a way that he can access.
Posted on 24 October 2022
Dr Yusuf Ali Osman requires correspondence by either email in the body of a message or as an accessible attachment or in Braille to be able to read the content.
Instead the DWP continues to send him printed hard copy letters or scanned PDFs attached to emails, which are not accessible, or Braille letters which are sent many weeks after the date of the letter meaning he is at risk of missing important DWP deadlines.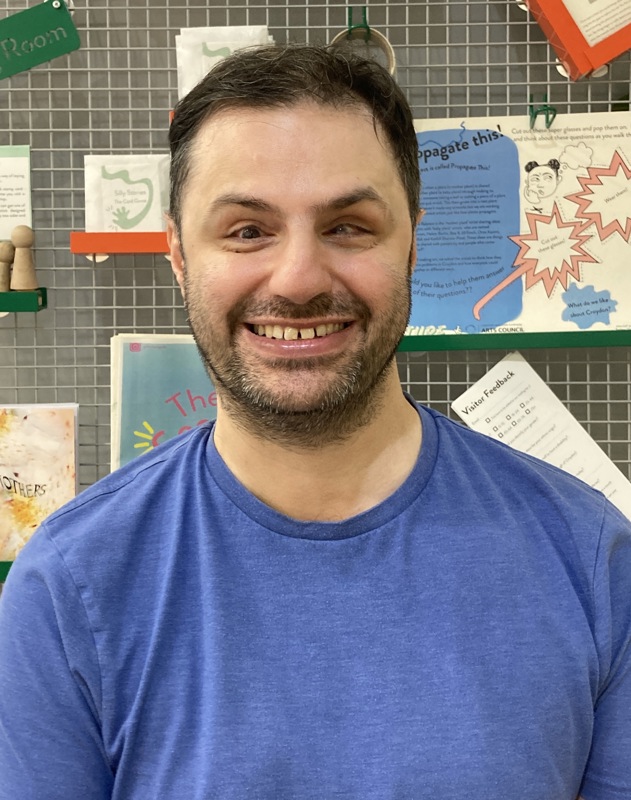 Dr Osman, aged 43, of Croydon, pictured, claims Work and Pensions Secretary Chloe Smith's failure to correspond with him in a way he can access is unlawful and now he has been given permission for a judicial review hearing.
The RNIB supports Dr Osman's claim and says his experience is common and has serious consequences for blind and partially sighted people, including their benefits being stopped and penalties being imposed.
The DWP have written to Dr Osman with printed hard copy letters or scanned PDFs attached to email which are not accessible despite his requests for correspondence either by email or in Braille. Scanned PDFs are inaccessible to Dr Osman because they do not contain selectable text that can be accessed by a Screenreader which many blind and visually impaired people rely on to read out the text of a document.
When the DWP has sent letters in Braille, they have arrived late, meaning Dr Osman has been at risk of missing deadlines for response. Dr Osman receives annual correspondence from the DWP about his claims for Employment and Support Allowance (ESA) and Personal Independence Payments (PIP). He also receives more regular correspondence about the rules that govern how much he is permitted to work as an access consultant.
A judge who considered Dr Osman's application for permission for judicial review agreed that all of his grounds of claim are arguable. They are:
A failure to make reasonable adjustments in sending disability and employment benefits communications, in breach of sections 20 and 29 of the Equality Act 2010, which requires reasonable adjustments to be made where a policy or practice puts disabled people at a substantial disadvantage.
A failure to provide individual communications in an accessible format in breach of Article 14, read with Article 8, of the European Convention on Human Rights (ECHR) which protects disabled people from discrimination.
A failure to have regard to the Accessible Information Standard, under section 250(6)(a) of the Health and Social Care Act 2012, which requires that certain communications, which are related to health and social care, are sent in an accessible form. 
Dr Osman is represented by Leigh Day solicitor Kate Egerton, and supported in his claim by RNIB.
Dr Yusuf Osman said:
"I am delighted that a judge has ruled that all three grounds are arguable. My case will now be heard in court publicly and I hope that people will begin to understand how badly treated many of us are who deal with the DWP on a regular basis."
Leigh Day solicitor Kate Egerton said:
"The DWP's practice of sending inaccessible correspondence has been consistently raised with them over many years. Equality legislation, including the Accessible Standard, is clear that the DWP should take steps to record and meet disabled people's communication preferences so that they can access important correspondence relating to their benefits on an equal basis to everyone else. The systems currently in place are not fit for purpose and we are pleased a High Court Judge has agreed that this case needs hearing in court."
RNIB legal adviser Samantha Fothergill said:
"Time and again we hear complaints from blind and partially sighted people about the failure of DWP to provide information in a format that is accessible to blind people. We have raised this issue with the DWP on many occasions but still the practice continues. We are pleased that this issue will once again be examined by the Court and we hope that Dr Osman's case will this time lead to lasting change."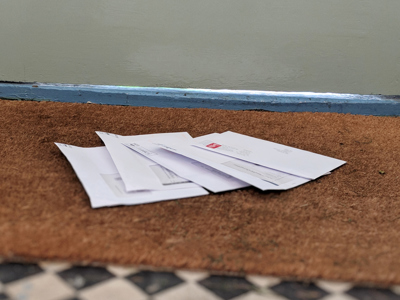 Blind woman wins permission for judicial review of government's failure to provide accessible pandemic information
A blind woman has been granted permission to apply for judicial review of the government's failure to provide her with accessible shielding information during the COVID-19 pandemic.