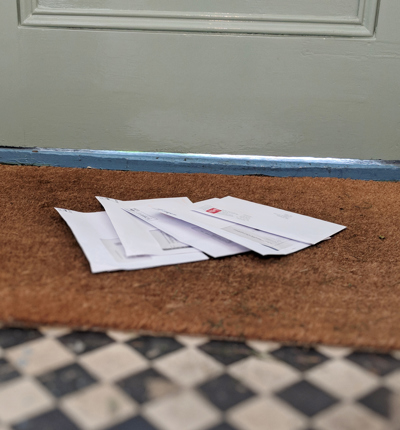 Blind woman wins permission for judicial review of government's failure to provide accessible pandemic information
A blind woman has been granted permission to apply for judicial review of the government's failure to provide her with accessible shielding information during the COVID-19 pandemic.
Posted on 03 February 2021
Sarah Leadbetter, aged 45, of Narborough, Leicestershire, is registered blind and categorised as clinically extremely vulnerable. She has not been sent any correspondence about shielding in a format that she can access, for instance by email or in a Word or PDF document that is compatible with a voice-reader.

She only discovered that she is on the Shielded Patients List because her disabled mother is also shielding and therefore received the same letter.

Now a judge has agreed that it is arguable that Health Secretary Matt Hancock's failure to provide accessible correspondence regarding shielding to blind/sight impaired people puts his department in breach of its duties under the Equality Act 2010, does not comply with the Accessible Information Standard and discriminates against Ms Leadbetter under Articles 8 and 14 ECHR.

Sarah is represented by Leigh Day solicitors and her claim will be heard at the High Court in a matter of weeks.

She brought the legal challenge against the Department of Health and Social Care's COVID-19 communications with sight impaired people because of her own anxiety that she was not able to access vital information about staying safe during the pandemic.

Sarah has a genetic condition that affects her immune system and is also in remission from cancer.
She lives with her elderly parents who also suffer health issues. She relies on her mother to read out her letters but, because of her mother's own health issues, sometimes it can be weeks before she can do so. Even if a letter is read out to her, Sarah has no means of retaining the information over a longer period.

Four letters were sent to her from the DHSC about shielding, during 2020, but Sarah did not know she had received any of them until her mother told her, and was unable to read any of them independently. She did not receive an email that the DHSC said had been sent to some people in the shielding category.

Sarah said:

"The issues I face are not unique to me, they are commonplace among blind and partially sighted people. We feel as if we are treated like second class citizens. Information that is easily accessible to sighted people is not made available to us in a format that we can access. So we lose our privacy about very personal medical information because we need someone else to read it for us. I have not been provided with any accessible information regarding shielding during the pandemic which is has caused me a great deal of anxiety and puts my health at risk. I believe this is unlawful and I want the DHSC to take its responsibilities to sight impaired people seriously."


Leigh Day solicitor Kate Egerton said:

"We asked the DHSC to provide sight impaired people with communications regarding shielding in their preferred format. For Sarah, this would have been an email. However, the DHSC have refused and argue that their failure to do so is not unlawful because there is no substantial disadvantage to sight impaired people in receiving hard copy letters, and that it would be too difficult logistically to provide sight impaired people on the shielding list with their preferred formats. We strongly disagree with both of these points.
"Clearly, not being about to access information about shielding puts people's own health – and that of their families – at significant risk. Also, the DHSC has also failed to explain why it would be too difficult to provide accessible information to people who are shielding, particularly when the Accessible Information Standard has explicitly required this in relation to information regarding people's health for a number of years. We are pleased that the court has decided that Sarah's case is arguable and has ordered that a hearing be listed on an urgent basis."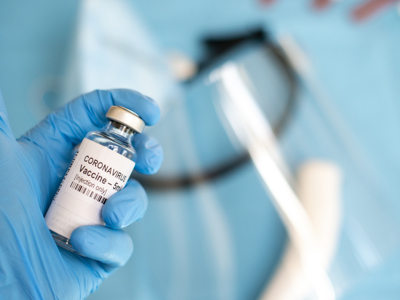 Blind woman issues legal challenge to Government over Covid-19 communications
A severely sight impaired woman has today notified the Government of her intention to commence legal proceedings concerning their failure to communicate with her about Covid-19 in an accessible way. She considers that the current failure to do so is unlawful and places her and many others at unnecessary risk.