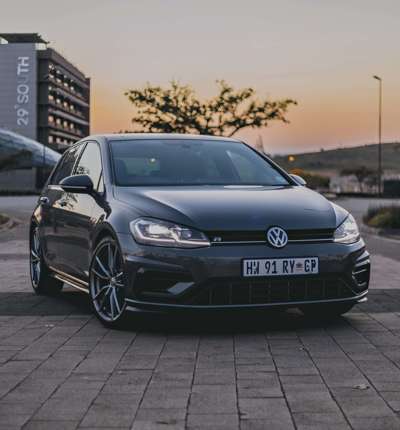 Second emissions case against Volkswagen group vehicles issued
A second 'dieselgate' legal claim has been issued in the High Court by law firm Leigh Day against the Volkswagen group, arguing that illegal emissions defeat devices were used in a number of their vehicles.
Second legal claim covers much larger group of diesel vehicles
Claim alleges that VW tried to hide that the problem went beyond cars with EA189 engines
The case alleges that VW tried to cover up the problem by fixing the cars covertly
Issuing the claim in court sets the ball rolling on the case and it means that a timetable will be put in place to ensure that the case moves forward. The legal proceedings are against the Volkswagen group, which includes Porsche, VW, Audi, SEAT and Skoda. Leigh Day are currently representing over 4,300 vehicle owners in this claim. The number is growing rapidly, and vehicle owners can check if they are eligible and join the claim by visiting the Leigh Day website.

This second claim is different to the first claim against the Volkswagen group because it potentially covers a much bigger group of affected cars. Leigh Day estimates that there are 1.26 million affected vehicles on the road which would be eligible to join the claim. The first claim covers only vehicles with EA189 engines. The second claim covers diesel cars manufactured from 2009 to date including vehicles with 3.0l, 3.0l V6, 4.0l V8, 4.2l V8, EA897, EA898 and EA288 engines. Porsche, VW, VW commercial, Audi, SEAT and Skoda diesel vehicles fitted with newer engine types are currently under investigation and may be eligible to join the second Volkswagen claim.
The claimants will allege in their case that after the emissions scandal broke in 2015, instead of admitting that problems extended beyond EA189 engines the manufacturers covertly made fundamental changes to the affected vehicles during voluntary or mandatory recalls or at other stages when vehicles were presented for repairs or services without informing customers adequately, or at all, of the changes made and their implications.

Customers were not told of the defeat devices which are the subject of this litigation either in advance of purchasing or leasing their vehicle, or when their vehicles were recalled or repaired. Rather, it is alleged that Porsche, VW, Audi, SEAT and Skoda went to great lengths to consistently inform customers that the problem of defeat devices was confined to vehicles with EA189 engines.

The legal case alleges that Porsche, VW, Audi, SEAT and Skoda installed unlawful emissions cheat devices in the claimants' vehicles, which meant that the vehicles had low emissions when being tested and approved, but when driven on the road the vehicles perform differently. It is also alleged that the Volkswagen group suppressed clean emissions technology and concealed those actions from regulators and customers alike.

Leigh Day sets out on behalf of the claimants their intention to bring claims in relation to the Consumer Protection from Unfair Trading Regulations 2008; claims under the Consumer Credit Act 1974; claims for breaches of statutory duties, contractual claims; competition law claims; and claims in deceit.

Meriel Hodgson-Teall, solicitor at law firm Leigh Day, said:

"We have now issued the second VW claim in the High Court, and we believe we are the first law firm to do this. Our clients will argue that the VW group went to great lengths to try and cover up this wider emissions scandal. The group tried to fix the emissions defeat device under the guise of regular services or recalls, without informing their customers. After the emissions scandal was uncovered in 2015 VW tried their hardest to try to confine it to vehicles with EA189 engines – but it now seems clear that this was not the case. Big businesses should not be allowed to get away with deceiving their customers or the regulators, not to mention their complete disregard for the environmental impact of their actions."

The first legal challenge regarding Volkswagen cheat devices began in 2015 and is currently ongoing. The case is set to go to trial in January 2023. Leigh Day is the joint lead law firm for that claim alongside Slater and Gordon. The first legal challenge relates to VW, Audi, SEAT and Skoda diesel vehicles fitted with 1.2l, 1.6l or 2.0l EA189 engine types.
Leigh Day is currently also investigating claims relating to the alleged use of emissions cheat devices on behalf of thousands of motorists against Renault, Jaguar, Mercedes, Peugeot, BMW, Land Rover, Mini, Volvo, Citroen, Ford, Nissan and Vauxhall. For more information visit www.claimfordiesel.com