MINI emissions claim
Leigh Day is currently investigating whether MINI vehicles are also affected by the BMW emissions scandal.
Leigh Day is currently investigating a potential group claim against BMW, the owner of MINI, over allegations that certain MINI diesel vehicles contain "defeat devices" that enable them to cheat emissions tests. It is envisaged that, if MINI vehicles are found to be affected, people who leased or owned MINI diesel vehicles may have a claim against BMW, the owner of MINI.
Click here to quickly check whether your MINI vehicle may be affected
The claims are being investigated on behalf of people who leased or owned MINI diesel vehicles. The claims could be worth up to 75% of the purchase price of the vehicle for each owner.
Monitoring shows that when BMW vehicles are driven on the road, they emit many times more levels of toxic Nitrogen Oxides (NOx) gases than under test conditions.
This is extremely damaging, as increased levels of NOx contribute to air pollution which is reported to be the largest environmental risk to UK public health and is linked to as many as 64,000 early deaths a year.
You could be entitled to compensation if you leased or bought an affected vehicle
What is the MINI emissions claim?
We believe that the 'defeat devices' used in the MINI vehicles are unlawful under UK law and, consequently, there are potentially hundreds of thousands of unlawfully polluting vehicles still on the roads in the UK.
We believe that owners of the affected vehicles should be compensated because they were mis-sold these vehicles, which were advertised as being more environmentally friendly with lower NOx emissions. Increased levels of NOx emissions are harmful to the environment and to the health of children and adults.
More information about the claim
Why choose Leigh Day?
Leigh Day is one of the country's leading law firms and bringing group actions on behalf of consumers is one of our key areas of specialism. We have been involved in many important and cutting-edge group actions brought in the UK. Our expertise in holding corporations to account is unrivalled. We will be bringing these claims on a 'No Win-No Fee' basis.
This means that we will only deduct up to a maximum of 30% (exclusive of VAT and expenses) of your damages if the claim is successful, but if the claim is lost you will not have to pay anything. This is a significantly lower fee than many firms and claims management companies who will charge up to 50% of your damages for the same claim.
Join the MINI emissions claim
Related content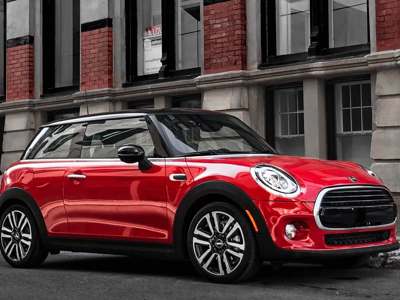 MINI emissions FAQs
Find out more information on the MINI emissions claim and how you can join the action.