Leigh Day submits response to consultation on changes to competition and consumer law reform
Leigh Day's product safety and consumer law team has submitted a formal response to the government's consultation on wide-ranging changes to the UK's competition and consumer laws.
Posted on 11 October 2021
In the context of "building back better" post-pandemic, and "taking back control" post-Brexit, the government has set out extensive proposals to reform the UK's competition and consumer law regime.
It presents an opportunity to secure more comprehensive consumer protection and tools of enforcement for the UK regulator, the Competition and Markets Authority (CMA), especially if the UK wants to be seen as an international leader in this area.
An overhaul has been in pipeline for some time, and these proposals build on the recommendations of the Power To The People Penrose Report which found that the UK system needed to be "updated, improved and refreshed", so it is "on the side of customers rather than of politicians, bureaucrats or company bosses".
In particular, the impact of the Covid-19 pandemic has accelerated an existing trend towards an increasingly online market, and consumer lawyers say the legal and regulatory framework needs to catch up to ensure consumers have the best protection.
Leigh Day's response includes advocating for the following key points:
Consumer Policy
The CMA's jurisdictional scope should extend to considering conduct occurring outside of the UK which may have an impact on the UK's market and consumers. This is particularly important post-Brexit, when the UK no longer has the protection afforded by the EU competition regime.
Not allowing businesses involved in cartel investigations to claim immunity from liability for damages. This proposal is put forward with the aim of incentivising businesses to apply for leniency as whistle blowers, but would deprive individuals of a fundamental opportunity to seek redress.
Consumer Rights
Understanding the detriment to consumers when businesses delay the formation of a contract until after the customer has paid and only when the business despatches the goods, leaving consumers potentially exposed and with limited legal protection.
Including the practice of commissioning or incentivising fake reviews as an automatically unfair practice under the Consumer Protection from Unfair Trading Regulations 2008, to clamp down on the thriving industry dedicated to creating and selling fake reviews.
Consumer Law Enforcement
Enhancement of the CMA's enforcement powers to enable it to enforce consumer protection law directly, rather than through the civil courts.
Obtaining admissions of liability as part of the CMA's formal processes, to assist consumers seeking redress and to incentivise businesses in making such an admission.
Broadening the use of opt-out class actions as a key avenue of collective consumer redress, to bring the UK's offering in line with other jurisdictions. Shazia Yamin has discussed this topic further in her recent blog.
Leigh Day consumer law team solicitor Lucy Martin said:
"We welcome an approach which puts consumers at the centre of the UK's regulatory framework and equips the CMA with the powers and resources to protect them. We are keen to see the outcome of this consultation and how the government treads what may be a fine balance between enhancing consumer protection and navigating pressure from businesses wary of burdensome reforms in an already difficult economy. The government's aim to "bring our competition and consumer policies into the 21st century and … revolutionise the way we protect the British public's hard-earned money" is promising. We will be watching closely to see whether it delivers."
Leigh Day's response was written by: Shazia Yamin, Meriel Hodgson-Teall, Kamran Vojdani, Lucy Martin and Will Frost.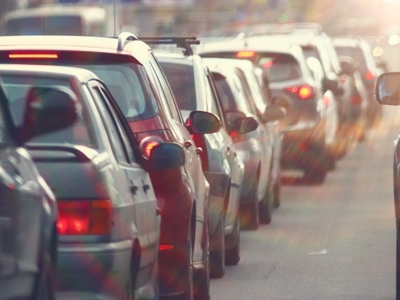 Consumer group actions: a vital pathway to corporate accountability
Shazia Yamin, a partner in the Product Safety and Consumer Law team, discusses how consumer group actions are being used to hold corporations to account following allegations of vehicle emission test cheating and why further regulatory action is necessary.