William Frost
Associate solicitor
Will is an associate solicitor in the employment department
Will is an associate solicitor in the employment team. He is currently working with Nigel Mackay and Kate Robinson on employment status claims in the context of the gig economy.
Will completed the first year of his training with Shazia Yamin in the international group litigation department, working on vehicle emissions claims arising from the dieselgate scandal, which affected 11 million vehicles worldwide. He was part of the team that reached a £193m out of court settlement in the Volkswagen NOx Emissions Group Litigation in May 2022.
Will joined Leigh Day's Manchester office in 2018 to work on equal pay claims against Asda Stores Ltd. He later transferred to the London office to assist in claims of age discrimination and victimisation arising from changes to public sector pension schemes, which reached settlement at the end of 2021.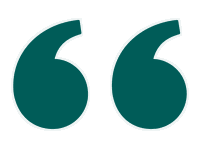 Leigh Day handled a class action case against VW for the Diesel Scandal. They secured a substantial out of court settlement for me that far exceeded my expectations. They kept me updated at every step of a long drawn out case and gave me good advice. A top professional law firm.
Phillip Duke via Trustpilot
Before joining Leigh Day, Will was a paralegal in the civil liberties team at Hodge Jones & Allen, where he worked on claims, in negligence and under the Human Rights Act, on behalf of families of British Armed Forces personnel who died in Iraq.
In his free time, Will has mentored prisoners, volunteered at the human rights NGO, Reprieve, and is an advocate for the freedom of the press.
Education
Will studied French and German at Bristol University before completing the GDL and LPC.