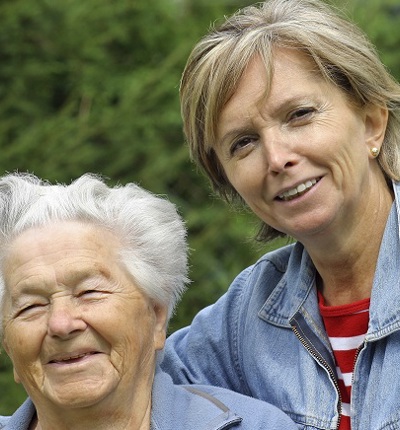 Fourteen-day isolation requirement at care homes to be challenged at High Court
John's Campaign is taking a legal challenge regarding the requirement for care home residents to isolate for 14 days on admission or on return from an overnight visit to the High Court.
The group which works to support care home residents and their families has applied for permission for judicial review of Department of Health and Social Care (DHSC) guidance which includes the isolation requirement. It is keeping care home residents isolated while the rest of society opens up following months of lockdown and is having profound effects on their physical and mental wellbeing.

In line with the DHSC's guidance, care providers are required to ensure that any resident on admission to a home or on return from an overnight visit has the 14 days isolation. Consequently, residents cannot, or do not feel able, to take overnight visits out of their home at all.

The DHSC has insisted in correspondence with John's Campaign's lawyers Leigh Day that the 14-day isolation requirement is not mandatory. But in reality, the guidance is understood to be a requirement by most care home providers because of the way it is worded and because a failure to follow it may have an adverse effect on their insurance, regulatory standing, and reputation. The Care Quality Commission (CQC) has repeatedly stated that the regulator expects care homes to fully comply with government guidance.

John's Campaign says the guidance, included in two documents, Visits Out Of Care Homes, and Admission and Care of Residents in a Care Home, is unlawful for the following reasons:
It makes it likely that care providers will falsely imprison care home residents contrary to Article 5 ECHR, either by not permitting them to make visits out of the care home at all or by imposing on them a 14-day isolation requirement on return without any legal basis.
It makes it likely that the care provider will not conduct the necessary individualised risk assessment for admission or overnight visits, because the guidance appears to care providers to be mandatory and appears to displace the need for a risk assessment.
The application for permission for judicial review was filed at the High Court on Wednesday, 9 June.

The grounds for the application have been submitted along with several case studies compiled by John's Campaign which show the profound impact the 14-day isolation rule is having on residents and their families.

The case studies illustrate that the 14-day isolation period:
Has resulted in serious and irreversible physical decline in some care home residents;
Is confusing and distressing for care home residents, particularly those with disabilities which make it harder to understand or comply with the requirement;
Has led some care home residents to refuse home visits, even where they were previously a significant part of their lives and care plans. That has obvious implications on their maintenance of their family relationships;
Has led family members to refuse respite care, or keep their loved one at home (rather than in the care home) for longer than would normally be the case, in order to protect them from the detrimental effects of the isolation requirement; and
Has meant that many residents have been subject to repeated periods of isolation including, for example, one man whose disability requires regular hospital treatment (every few weeks) and who now finds himself in a state of almost constant isolation as a result.
The case studies are extracts from a booklet, The Holding Pen, published this week by John's Campaign, which details the impact on families of the 14-day enforced isolation for people living in care homes. A copy has been sent to Social Care minister Helen Whately in an attempt to help her understand the devastating effects of the policy.
It includes testimony from Anne, whose husband's Alzheimer's disease took a sudden aggressive turn on New Year's Day and had to be admitted to a care home.
Anne said:

"It is an abomination that this 14-day isolation policy was dreamt up in the first place and persists when people are visiting pubs and raves, singing at football matches and generally doing far more 'dangerous' things than my frail and lonely husband."

John's Campaign is led by Julia Jones and Nicci Gerrard, who together have pushed the DHSC to change its misleading, broad brush and restrictive guidance to care providers throughout the pandemic, including by securing an admission that individualised risk assessments should be made, the removal of the age requirement on visits out, and the removal of the requirement to be isolated following visits our of care homes that are not overnight.

Julia Jones said:

"Listening to relatives and reading accounts of 14-day isolation has been a sickening experience. Most people wouldn't shut an animal up for two weeks with no fresh air, exercise or companionship yet this is happening routinely to new arrivals in our care homes, to people discharged from hospital needing rehabilitation and to young people (often with the understanding of toddlers) who need to spend time with their families. I can't believe that the Care Minister has read the accounts in The Holding Pen and still refuses to change this guidance."

Nicci Gerrard said:

"With every day that passes, and with each grim iteration of its guidance, the government's treatment of people who live in care homes becomes more damaging and more grotesque. It was always cruel to isolate people in homes and to discriminate against them, it was always meaningless and wrong, but suffering is a time-bound process. The 14-day rule punishes people who have committed no crime and treats them as lesser. We call on the government to behave with compassion and decency and change this guidance that has caused so much suffering."

Julia and Nicci's campaign against the 14-day isolation requirement is being supported by the Relatives and Residents Association.

Director of the Relatives and Residents Association Helen Wildbore said:

"The Government's response to the pandemic in care homes has swung from one extreme to the other. In the first wave, the sector was left without even basic protections and residents felt abandoned. Now, Government guidance imposes prison-like isolation which our helpline hears is having a devastating impact on wellbeing. Whilst the rest of the country is opening up, people living in care are being left behind in the most appalling way. This policy must be urgently amended."

Leigh Day partner Tessa Gregory said:

"The Government guidance requires care homes, without a legal basis, to isolate a person in a room for 14 days following admission or after an overnight visit regardless of whether that person has been double vaccinated and regardless of the impact that isolation will have on the individual's physical and mental health.

"As the case studies our client has collected show, this is having a profound impact on the wellbeing of residents and in some cases is resulting in serious and irretrievable decline. In accordance with the law, individuals and individual risk assessments should be at the heart of decision making by care homes, not blanket requirements as dictated by the Government."

John's Campaign are crowdfunding their legal case, and sales of their booklet are also helping to meet legal costs.
Meet the legal team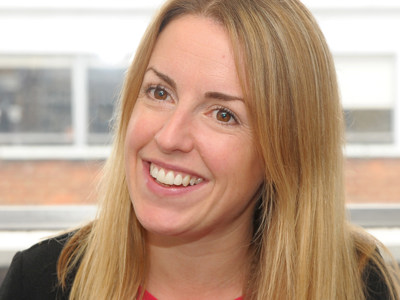 Tessa Gregory
Tessa is an experienced litigator who specialises in international and domestic human rights law cases
Find out more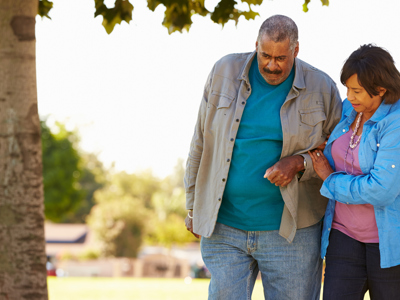 Legal action threat over continued 14-day self-isolation rule for care homes
Campaigners signal their intention to bring a legal case against the Government if they don't remove the 14-day self-isolation requirement from the latest update to guidance.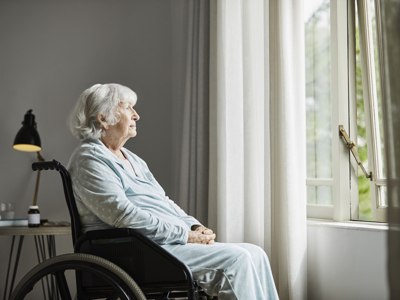 Allow care home residents home visits without need for 14-day self-isolation
With guidance to care providers due to be updated this week, John's Campaign is repeating its call to see all requirements for 14-day self-isolation to be dropped.