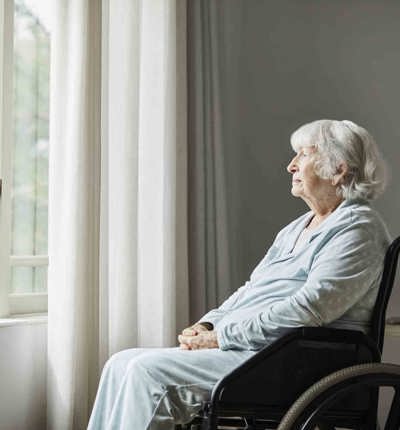 Allow care home residents home visits without need for 14-day self-isolation
With guidance to care providers due to be updated this week, John's Campaign is repeating its call to see all requirements for 14-day self-isolation to be dropped.
The campaign group, whose campaigning has led to easing up of restrictions affecting care homes, says it is time that families were allowed to bring their loved ones for overnight home visits.

John's Campaign co-founders, Julia Jones and Nicci Gerrard say home visits and hospital stays should not involve a requirement for people to self-isolate in their room for 14 days on their return to the care home where they live. Neither should it apply to people who move into a care home.

Since Prime Minister Boris Johnson made his latest national TV briefing on Monday, 10 May, John's Campaign has once more been inundated with calls from families who are losing hope of the prospect of being able to restore home visits for their loved ones.

One family, who wished to remain anonymous, have a daughter in her 20s who lives in a care home 160 miles away.

They have only seen their daughter once since last November, but before the start of the pandemic their daughter was used to coming home for regular visits every three weeks.

Her mother said:

"Our daughter is at the level of a toddler, and who would recommend a toddler, with a history of mental health problems, who struggles to understand what people are saying; who can't understand why she can't come home every three weeks, as she has done for the last 10 years; could only see their parents in PPE behind a Perspex screen; and couldn't go to their parents' home and community, unless they isolate for 14 days on their return?
"I see that the government changed the rules for people in care homes yesterday, so that they can go for trips outdoors; day centres, educational settings and essential medical appointments. It is beyond my comprehension, why theoretically young people with learning disabilities, autism or other neurological disorders can go to a FE college every day, where they would mix with hundreds of teenagers and young adults, who are unvaccinated, may not be socially distancing and going to pubs, restaurants, people's houses, etc every week; but they cannot go indoors in their parents' home, when their parents are likely to be fully vaccinated - unless they self isolate for 14 days, on their return to the care home?"

Another father wrote to John's Campaign:

"Our family has been in turmoil since the CQC visit to our son's care home as they have told the provider they MUST impose 14 days isolation in his room if he comes to his family home. He is 31, vibrant, robust and energetic so this would be cruel and impossible.
We sat and listened to the Prime Minister on 10 May but his mention of relaxation of the rules in care homes was very brief and didn't include what we needed to hear, which was that this wicked 14 day rule had been completely removed."

Julia Jones said:

"Many parents of young people with serious disabilities, learning disabilities, or autism cannot understand why their children may not recommence the overnight weekend visits without 14 days isolation afterwards. This is causing real grief - particularly as homes for young people with most serious disabilities are often a long way away from their parents and their emotional issues, and lack of understanding mean that they too easily feel abandoned without understanding the cause."

She added:

"Finally we'd like to see the 14-day isolation rule removed for people who move into a home and who come out of hospital. Hospitals are not the hotbeds of infection that they were when the early catastrophic mistakes were made. I have a case at the moment of a daughter who is doing her best to refuse her father's discharge into a care home as he suffers from claustrophobia and cannot face the thought of being shut in a strange room for two weeks where she cannot visit him. This is not good for the hospital system or the care system.

"Bear in mind all these 14 day quarantines are being imposed on people who will have been tested covid negative - and who are unlikely to have given consent to their own incarceration."

John's Campaign, represented by Leigh Day solicitors Tessa Gregory and Carolin Ott,
has been in legal correspondence with the DHSC about guidance to care providers since last summer, repeatedly reminding the department that guidance should not steer care providers away from their obligations under equality and human rights legislation to protect residents' freedoms, to not discriminate and to undertake individualised risk assessments.

Through its continued pressure on the DHSC, which has included two threats of judicial review and one application to the High Court, John's Campaign has been successful in effecting repeated changes to the guidance.
Find out more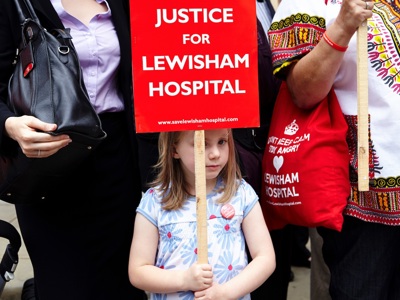 Human rights
If you believe your human rights have been denied our human rights and civil liberties team is one of the leading teams of practitioners in this specialist area in the country.