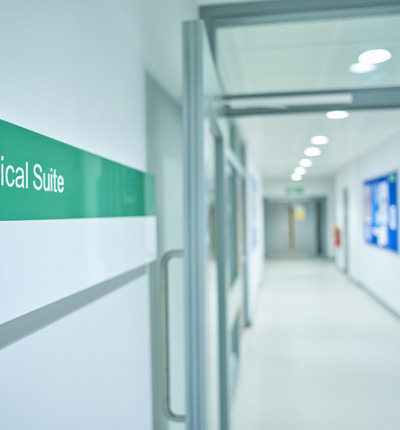 Dr Moosa Qureshi responds to publication of Coronavirus: lessons learned to date report
NHS doctor, Moosa Qureshi, who has led a campaign for transparency into NHS preparedness for a pandemic, has responded to the report Coronavirus: lessons learned to date by the House of Commons Science and Technology Committee and Health and Social Care Committee.
Posted on 12 October 2021
Dr Qureshi last week secured the release of the report into Exercise Alice, a simulation exercise staged by NHS England, the Department of Health, Public Health England in 2016 into NHS readiness for dealing with a coronavirus.
Exercise Alice identified 12 specific actions and four key themes that Public Health England should address to prepare for an outbreak of Middle East Respiratory Syndrome Coronavirus (MERS-CoV).

However, Public Health England based its response to COVID-19 on its preparations for dealing with a flu pandemic.

Following the publication of Coronavirus: lessons learned to date, Dr Moosa Qureshi said:

"It's striking that the Health Select Committee is chaired by the Health Secretary who oversaw Exercise Alice in 2016, their Report says we should have learned from MERS, but it makes no mention of Exercise Alice which modelled a MERS pandemic. Instead the Report repeatedly focuses on Exercise Cygnus and Exercise Willow, while admitting that these were influenza exercises with limited utility during COVID-19. The glaring question which remains unanswered throughout the Report is: If the Health Select Committee holds that "the handling of the COVID-19 pandemic in Asia illustrates the value of learning those lessons from SARS and MERS", then why didn't we learn those valuable MERS lessons from Exercise Alice?"

Leigh Day partner Tessa Gregory has represented Dr Qureshi in his campaign for the release of reports detailing exercises simulating the NHS' capacity to respond to a pandemic.

Tessa Gregory said:

"It is difficult to understand why in the early days of the pandemic the Government's reaction was modelled on an outbreak of influenza, when, as our client has discovered through his transparency campaign, a pre pandemic exercise (Exercise Alice) modelled on coronavirus had been carried out in 2016."

Dr Qureshi's Freedom of Information campaigning secured the release of the report into Exercise Cygnus last year and his further campaigning has resulted in the release of several more reports.