Exercise Cygnus documents finally disclosed following ICO complaint
Two documents which relate to the government's planning for a flu-like pandemic under Exercise Cygnus have finally been disclosed by the Department for Health and Social Care (DHSC) following a long-fought legal challenge by Dr Moosa Qureshi.
DHSC were made to disclose the two documents, the NHS Surge and Triage briefing paper and the Adult Social Care and Community Care briefing paper, following a ruling by the Information Commissioner's Office in June 2021.
Dr Qureshi, a frontline NHS doctor, said that the NHS Surge and Triage paper showed a well thought-out and carefully considered plan which prioritises patients based on their likelihood of survival and how many "life years" are saved. It was prepared for an influenza pandemic, but most of it can be applied to any respiratory viral pandemic such as Covid-19.
In contrast, Dr Qureshi says that the Adult Social Care and Community Care briefing paper leaves a lot to be desired and completely ignores the risk of infection spreading in care homes from those discharged from hospital. It also suggests installing extra beds in each room, which would potentially increase the rate of transmission.
The adult social care briefing paper notes that "Exercise Cygnus identified a knowledge gap in community services preparedness, including both adult social care and community health care."
The briefing paper details that there were approximately 90,000 vacancies in the care sector and that some providers were already using some of the measures suggested by the exercise, such as providing services over the phone if needed, before the pandemic because resources were so stretched.
Dr Qureshi, who is represented by law firm Leigh Day, has been fighting for over a year to get these documents released to the public. He believes it is important that the public can scrutinise how the government prepared for a pandemic such as Covid-19 and whether they learned from the exercise.
He first submitted a Freedom of Information request to DHSC in April 2020 for the publication of the full Exercise Cygnus report. Following a refusal to publish the reports Dr Qureshi began judicial review proceedings against the government. Shortly before a hearing to reconsider the refusal of permission for the judicial review to proceed, in November 2020, DHSC published a report on its website which it said was the entirety of findings from Exercise Cygnus but Dr Qureshi believed that more information was available and pursued information requests under the Freedom of Information Act. In response to a complaint and submissions made on Dr Qureshi's behalf by Leigh Day, on 20 June 2021, the Information Commissioner's Office ordered DHSC to disclose the two documents which have now been released.
In ordering the disclosure of the documents the Information Commissioner highlighted that the reports contained information about "literally life and death decisions" and emphasised the importance of disclosure both to support clinical decision-making and for public debate.
The ICO said: "Exercises like Cygnus were designed to test capability and to identify areas of weakness. Therefore, it is important to understand whether lessons from Cygnus were properly learned and where appropriate, developed or addressed."
The release of the documents is a victory for Dr Qureshi's ongoing CygnusReports.org campaign for pandemic transparency against multiple public authorities. Dr Qureshi is now seeking to get the details of other pandemic preparedness exercises published, including one based on a coronavirus , to ensure clinicians and the public have the full picture on the government's planning on this issue.
Dr Qureshi said:
"We now know that the Department of Health and NHS England developed a carefully considered triage plan for a severe pandemic following Exercise Cygnus, but simply refused to disclose that plan to front-line NHS professionals when we were overwhelmed by COVID-19. Politicians and NHS executives refused to provide guidance and leadership at our hour of greatest need. We must now see some accountability for their mixture of incompetence, self-interest and political cowardice."
Tessa Gregory, partner at Leigh Day, added:

"It should have not have taken months of legal wrangling for these important policy documents, relating to the Government's pandemic preparedness, to be released. Our client will continue in his campaign to fight for full transparency in order to hold the Government accountable and help keep the public safe."
The documents released under order of the Information Commissioner's Office can be found here:
NHS Surge and Triage briefing paper
Adult Social Care and Community Care briefing paper
Information Commissioner orders DHSC to disclose pandemic surge planning documents
The Information Commissioner's Office has ordered the Department of Health and Social Care (DHSC) to disclose two documents it received from NHS England following Exercise Cygnus: the NHS Surge and Triage briefing paper and the Adult Social Care and Community Care briefing paper.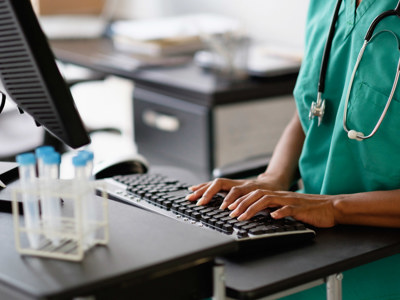 Campaign to have Cygnus report published is successful
A six-month campaign led by an NHS doctor to have the full report into a pandemic preparation exercise published has successfully forced the Health Secretary to disclose Public Health England's Cygnus report.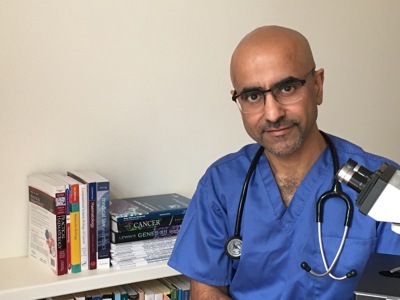 Response to announcement of publication of Cygnus Report
An NHS doctor and journalist campaigning for the release of the full findings into Exercise Cygnus, a pandemic simulation exercise in 2016, have issued a response to Matt Hancock's announcement that he has published the Cygnus Report.