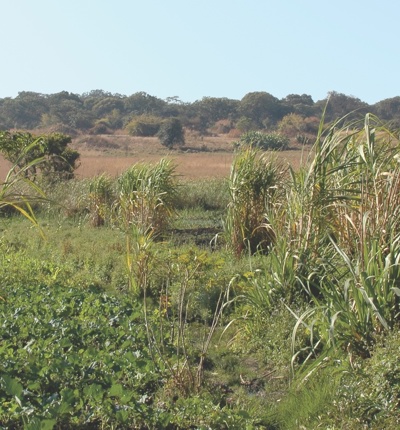 Vedanta
Leigh Day represented 2,577 Zambian villagers who took action against UK based Vedanta Resources plc and its Zambian subsidiary Konkola Copper Mines
Leigh Day represented 2,577 Zambian farmers who took legal action against UK based Vedanta Resources Ltd (Vedanta) and its Zambian subsidiary Konkola Copper Mines Plc (KCM) for damage to their land and waterways from copper mining effluent and emissions.
The Claimants were members of four artisanal farming communities next to the Nchanga Copper Mine in Chingola, Zambia. The mine is operated by Vedanta's subsidiary KCM, in which Vedanta bought a controlling share in 2004.
Vedanta is one of the largest mining companies in the world with an asset base of almost US$40 billion spread across the world. KCM is the largest copper mining company in Africa and Zambia's largest private sector employer with around 16,000 employees. It operates a number of mines in Zambia including the Nchanga Copper Mine, which is the world's second largest open cast copper mine.
The communities: Shimulala, Kakosa, Hippo Pool and Hellen, claimed that polluted water was affecting their health and causing illnesses and permanent injuries. The polluted water is their primary source for drinking, washing, bathing and irrigating their farmland. The Claimants' primary source of livelihood is through farming as well as some fishing from the rivers.
They said that the alleged pollution had devastated crops and affected fishing, greatly impacting their earnings.
Leigh Day issued proceedings on behalf of the villagers against the parent company, Vedanta and KCM at the High Court in London in July 2015.
In September 2015 both Vedanta and KCM challenged the jurisdiction of the English courts to hear the claims. Integral to their challenge was the contention that the case against Vedanta was bound to fail.
In April 2019, the UK Supreme Court rejected the defendants' legal challenge. This was a landmark decision in terms of English law on jurisdiction and a clear affirmation by the Supreme Court that a tort law duty of care may be owed by a multinational parent company to individuals who are impacted by the operations of their subsidiary.
Under English law, companies who make public commitments to safeguard communities and the environment may be held legally responsible for harm that arises from the failure to implement those commitments.
Following the dismissal of the Defendants' jurisdictional challenges, the substantive claims were proceeding to a trial that was expected in 2022.
In December 2020, without admission of liability, Vedanta and KCM agreed the settlement of these claims.
Following the conclusion of the settlement, Leigh Day and Vedanta have worked together co-operatively to ensure that as many Leigh Day claimants as possible are able to participate, and we have appreciated Vedanta's willingness to move beyond what was strictly required of it in order to accomplish this.
Links:
Vedanta Resources PLC and another (Appellants) v Lungowe and others (Respondents) [2019] UKSC 20 Supreme Court 10 April 2019