Oliver Holland
Partner
Oliver specialises in international cases involving multinational corporations where environmental harm or human rights abuses have been alleged
Oliver is a partner in the international department.
Oliver specialises in international cases involving multinational corporations where environmental harm or human rights abuses have been alleged. He has expertise in representing claimants in foreign jurisdictions against companies in the extractive industries as well as advising on cases that involve the use of forced and child labour.
Legal expertise
Notable cases that Oliver has worked on include:
In 2015 he represented over 15,000 Nigerian fisher folk for the loss and damage they suffered as a result of two oil spills that occurred in late 2008 in Bodo Community in the Niger Delta.  Shell agreed a compensation package of £55m to compensate the Claimants (The Bomu-Bonny Oil Pipeline Litigation). 
In April 2019 he represented over 1800 Zambian villagers in the Supreme Court where the claimants obtained a landmark judgment on jurisdiction and parent company liability, allowing the claims to proceed in the English courts (Lungowe & Others v Vedanta Resources Limited & Konkola Copper Mines). He is currently representing that group in respect of their substantive claims in the High Court.
He represented Sierra Leoneans in a legal action against Tonkolili Iron Ore Ltd regarding claims the company was complicit in human rights abuses by the police (Kadie Kalma & Others v African Minerals Ltd & Tonkolili Iron Ore (SL) Ltd). The claims went to trial at the beginning of 2018 which included the Judge hearing evidence from witnesses in Sierra Leone.
He has represented Bangladeshi shipbreaking workers in pioneering legal cases against British shipping companies who send their vessels to Bangladesh to be broken up in extremely hazardous conditions (Mohammed Edris v Zodiac Maritime and Hamida Begum (on behalf of MD Khalil Mollah) v Maran (UK) Limited).
Oliver is currently representing around 2,000 Malawian tobacco farmers and their children in their claim against British American Tobacco Plc in respect of claims of forced and child labour on farms allegedly supplying tobacco to the company.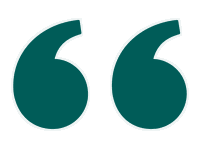 Oliver Holland's recent promotion to partner is thoroughly deserved and appropriate: he is a shrewd lawyer who is brilliant with clients.
 Oliver Holland in the news
Is Turkey's economy heading towards another recession? Al Jazeera 17.4.21
Recent UK Court of Appeal judgment may lead to greater accountability of companies hiding behind complex supply chains Business & Human Rights Resource Centre 2.4.21
FTSE 100 firm faces landmark modern slavery legal challenge Personnel Today November 2019
Children under 13 picked coffee beans for Starbucks and Nespresso Metro March 2020
Children as young as eight picked  coffee beans on farms supplying Starbucks The Guardian March 2020
Breaking Bad – Uncovering The Oil Industry's Dirty Secret BBC March 2020
Zambians can pursue mining pollution claim in English courts The Guardian April 2019
End of the liner – deadly boat graveyards where kids as young as eights risk their lives The Sun September 2019
Child labour claim brought against British American Tobacco The Times October 2019
Vedanta's London exit fails to stem scrutiny of Indian miner The Financial Times October 2018
Leigh Day demands answers after lawyer arrest in Zambia Gazette January 2017