Former English National Ballet principal dancer sexually assaulted young female students
A former principal dancer has been convicted of sexually assaulting young female students at the English National Ballet and Young Dancers Academy.
Yat-Sen Chang, 49, was convicted at Isleworth Crown Court of 12 counts of sexual assault and one count of assault by penetration.

Judge Edward Connell told Chang his offending "escalated in seriousness" and warned him he faces a "lengthy custodial sentence", reports Press Association.

The offences took place at the English National Ballet and Young Dancers Academy in London between December 2009 and March 2016, and relate to four female students who were aged between 16 and 18 at the time.

They said Chang touched them inappropriately during massages at the schools.

Joel Smith told the court last month that the "internationally renowned" dancer was "both famous and revered" by young dancers and students of ballet.

He said Chang "used his position" to commit sexual offences against children he had been trusted to teach.

Mr Smith said: "He trusted that his fame and his position would protect him from complaint, or from consequences of his actions. The story of this case is sadly often heard – it is a man with power and prestige using them to abuse younger women."

Nahid Mannan, a senior crown prosecutor, said: "Yat-Sen Chang used his position as a famed and trusted ballet teacher to groom and sexually assault teenage dancers under his training. At 20 years their senior, Chang would have been well aware that his conduct was grossly inappropriate and predatory. Yet he used his power and influence to abuse and sexually intimidate his young victims.

"During the trial Chang claimed that although he had advised students to get massages or do stretches to help with tight calves, he had never offered to personally massage them. In fact, he said he had only touched students to correct their posture during lessons."

Chang, who lives in Kiel, Germany, was remanded in custody to be sentenced on June 18.

Leigh Day solicitor Andrew Lord is a member of the law firm's abuse team, which has many years' experience of bringing compensation claims for survivors of sexual abuse.

Andrew Lord said:

"Chang's role as principal dancer will have meant that he held a position of authority and power over his victims, which he chose to manipulate for his own gratification. His abuse of the aspiring students he taught is alarming, and it is reminiscent of abuse scandals involving coaches and aspiring athletes. We hope that his conviction will provide his victims with recognition of the harms done and assists them in their journey towards recovery."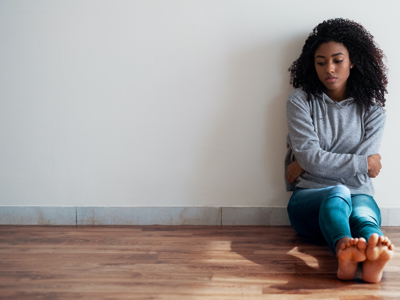 Sex abuse culture 'is universal' in schools
Police have warned that allegations of sexual harassment and assaults amongst school pupils may be the next "child abuse scandal", saying that the issue presents a huge challenge to society.