Mary Westmacott
Senior associate solicitor
Mary Westmacott is a senior associate solicitor in the international department.
Mary is a senior associate solicitor in the international claims department specialising in cases involving multinational corporations where environmental harm or human rights abuses have been alleged. She also has experience in claims involving allegations of modern slavery.
Legal expertise
Notable claims Mary has worked on include:
Claims against Vedanta Plc and its Zambian subsidiary brought by rural Zambians for alleged harm caused by pollution from the Defendants' mining activities. The claims led to a landmark ruling by the Supreme Court in 2019 dismissing the Defendants' jurisdictional appeal and establishing important principles relating to parent company liability. The claims settled in January 2021 with no admission of liability.
Claims on behalf of Lithuanian chicken catchers for severe labour exploitation against DJ Houghton Catching Services Limited and its Director and Company Secretary. A four day preliminary issue trial in February 2019 resulted in a key High Court judgment that the individual defendants were personally liable for inducing the company's contractual breaches and were liable to pay the workers compensation.
Claims against the UK Security Services for their alleged involvement in the illegal rendition of Mr Belhaj and Ms Boudchar, his pregnant wife, to Gaddafi's Libya in 2004. In a judgment in January 2017, the Supreme Court rejected the Government's arguments that the claims should be dismissed on the grounds of 'State Immunity' and 'Foreign Act of State' and ruled that they should proceed to trial. In early May 2018, the case settled out of court with no admission of liability. On 10 May 2018, the Prime Minister made a public apology to Mr Belhaj and Ms Boudchar, recognising that the UK Government had contributed to their "detention, rendition and suffering".
Claims against Grunenthal GmbH, the Distillers Company and Diageo Scotland Limited for personal injury allegedly caused by exposure to thalidomide in utero.
Claims brought by Colombian farmers against a former subsidiary of the multi-national BP plc for environmental damage caused by the construction of the OCENSA pipeline.
Claims for torture and other human rights abuses brought by a group of indigenous Peruvians against Monterrico Metals Plc which was settled (without admission of liability) in July 2011.
Mary trained as a solicitor with Freshfields Bruckhaus Deringer and qualified there in 2006. Before joining Leigh Day, she worked for two years at the Home Office as an assistant legal adviser, and completed an internship at the AIRE Centre in London. She joined Leigh Day in 2010. Mary speaks fluent Spanish and has a good level of French.
Mary Westmacott in the news
Lithuanian workers win exploitation case against Kent gangmaster Guardian 11.4.19
Slave-masters used illegally-trafficked Lithuanian men to gather chickens at free-range farms that supply firm that owns the Happy Egg Company and Gu Puds brands and forced them to work by using Rottweilers Mail online 11.4.19
Roads to serfdom Law Society Gazette 21.1.19
News and blogs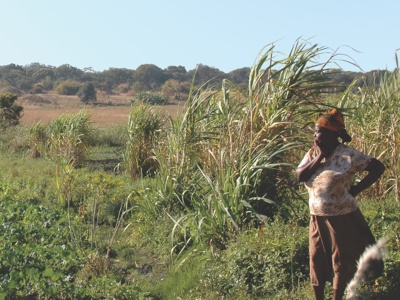 Legal claim by more than 2,500 Zambian villagers in a case against Vedanta Resources Limited
Villagers, represented by Leigh Day solicitors, and Vedanta Resources Ltd issued a joint statement today, Monday 18 January 2021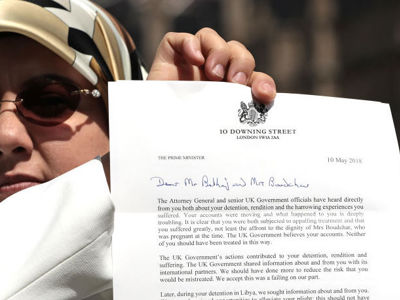 Lawyers for Libyan couple welcome Government apology over illegal rendition
Government issues unreserved apology to Abdul-Hakim Belhaj and his wife Fatima Boudchar